Ming and Eva Hsieh with a layered photograph of the China Pavilion, dedicated to them.
Nixon Library China Pavilion Named
---
The Board of Directors of the Nixon Foundation expresses gratitude to four individuals for their generosity in enabling the Nixon Library's China Pavilion to tell the story of "The Week That Changed The World:" Dr. Henry Kissinger, Rupert Murdoch and Ming and Eva Hsieh.
At the May 10 China Pavilion Naming Ceremony, Ming and Eva Hsieh were joined by Ming Hsieh's parents Paul and Sunny. Ambassador Zhang Ping, Consul General of the PRC in Los Angeles, delivered remarks to those gathered, including Foundation Board members and members of the Committee of 100; the Hsiehs unveiled a layered graphic of the Pavilion that thanks them for their generosity.
The China Pavilion has been visited by nearly 400,000 people since the Library's October 2016 reopening, and features historic artifacts, photographs, and interactive displays that tell the story of "The Week That Changed The World."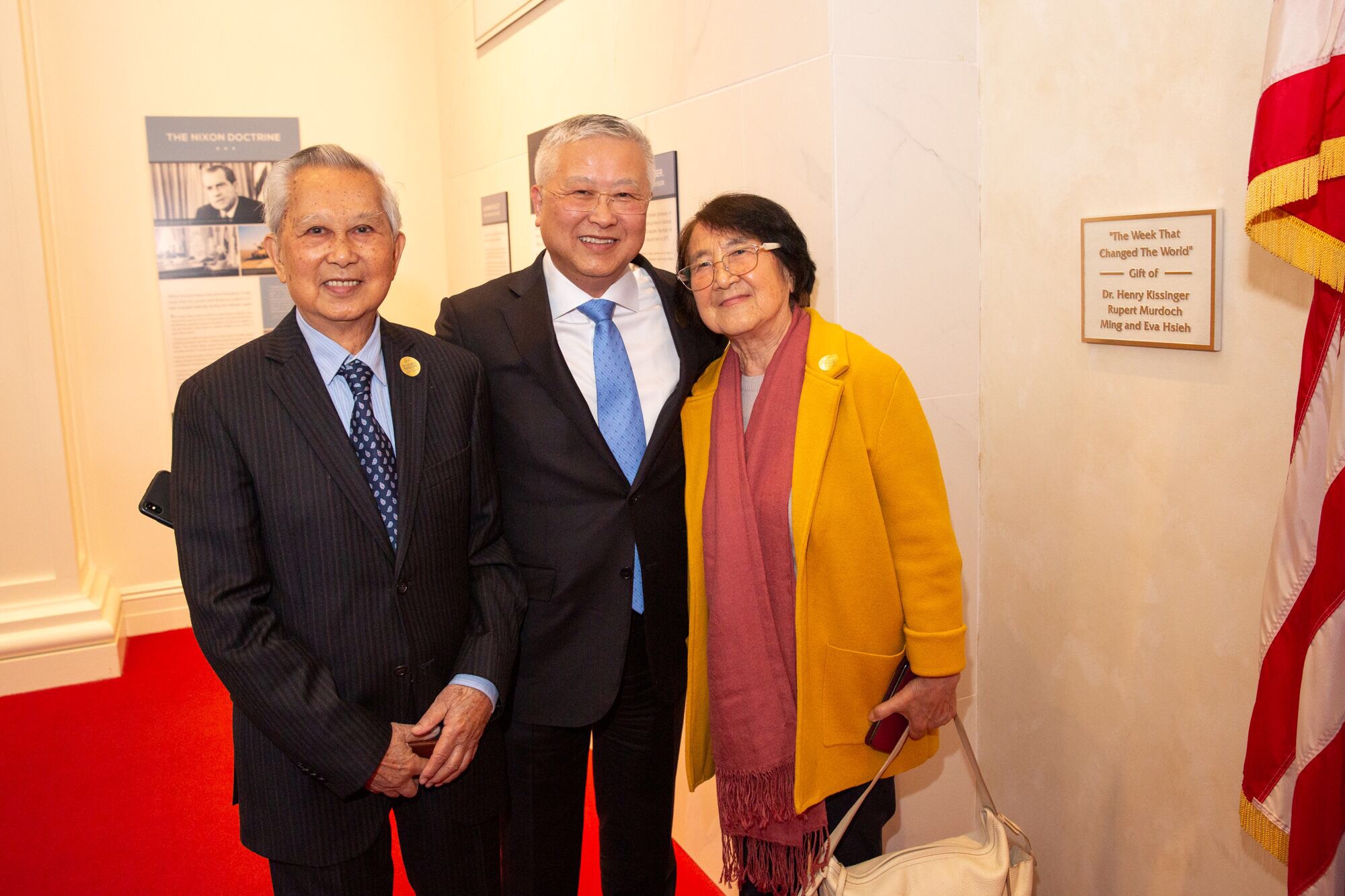 Ming Hsieh with his parents Paul and Sunny, next to a plaque that was hung to dedicate the Pavilion.