Advancing the legacy of First Lady Pat Nixon and her commitment to volunteerism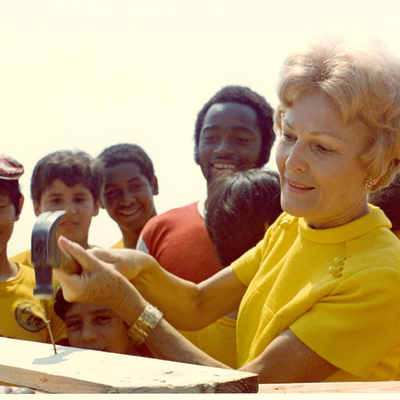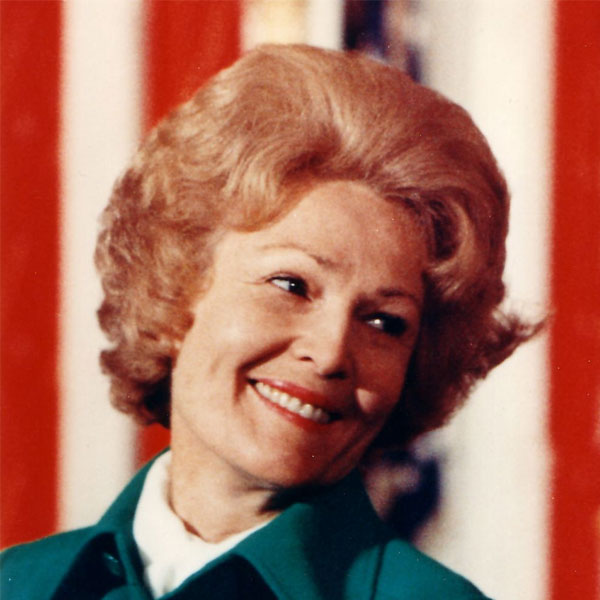 "People are my project."
—Pat Nixon, 1970

In celebration of First Lady Pat Nixon's birthday, the Nixon Foundation hosts the Pat Nixon Day of Service. This free admission event is annually sponsored by The Crean Foundation.
Born just before midnight on March 16, 1912, Pat Nixon's birthday was often celebrated on March 17th. Her father, the first generation son of Irish immigrants, nicknamed the future First Lady "My St. Patrick's babe in the morning."
On March 6, 1970, after returning from a tour across the country visiting schools, the First Lady was asked what her project would be throughout the Nixon Administration. Her answer was, "People. People are my project."
During her more than 30 years in public life, she represented the United States in more than 80 countries. On these trips abroad as America's Ambassador of Goodwill, she minimized banquets and formal receptions to prioritize visits to schools, hospitals, orphanages, and senior homes. Notably, she even visited a leper colony in Panama. Mrs. Nixon made history as the first First Lady to visit a combat zone, and she personally flew supplies gathered by volunteers to earthquake-stricken Peru.
In addition to her global presence, Mrs. Nixon promoted volunteerism at home by championing worthy charities and causes. She played a significant role in making the White House "The People's House" by initiating the first White House tours for the visually and hearing impaired, introducing wheelchair ramps for public visitors, and establishing the cherished Christmas candlelight tours for those who worked during the day.
Announcing the 2024 Pat Nixon Day of Service
Every year on her birthday the Richard Nixon Foundation hosts the Pat Nixon Day of Service. On this free admission day, the public is invited to the Nixon Library to learn about and get involved with organizations and charities that Mrs. Nixon championed before, during and after her tenure as First Lady.
More details to come.
2023 Pat Nixon Day of Service
In celebration of Pat Nixon's 110th Birthday, the Nixon Foundation hosted a day of family fun with a purpose. A community involvement fair gave the opportunity to get involved with some of Southern California's top charitable organizations.
Sponsored by The Crean Foundation