About the Richard Nixon Foundation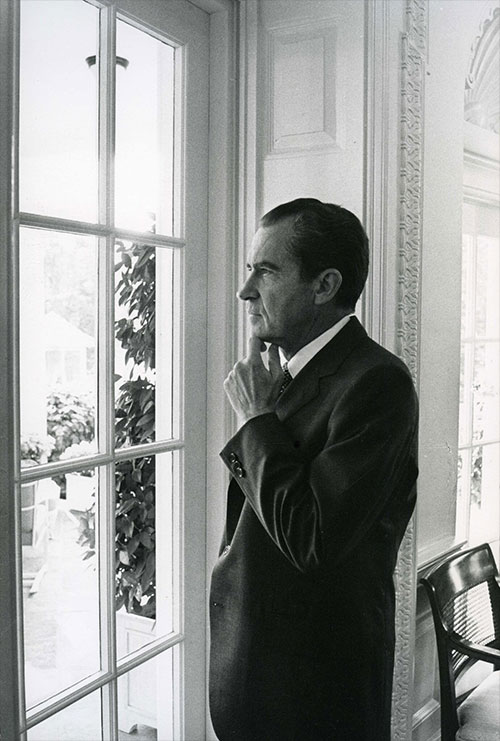 The Richard Nixon Foundation applies the legacy and vision of President Richard Nixon to defining issues that face our nation and the world today. The Yorba Linda-based Foundation actively encourages and supports scholarship, sponsors in-person and online programs that engage the public with American civics, creates and promotes educational programs and exhibits rooted in American history, and fosters discussion and debate about America's thirty-seventh president.
The Richard Nixon Foundation owns the nine-acre campus on which the Richard Nixon Presidential Library and Museum sits. The Yorba Linda campus includes the home in which President Nixon was born in 1913, and the flower-ringed Memorial Site of President and Mrs. Nixon. The Richard Nixon Foundation jointly co-operates the presidential library site with the National Archives and Records Administration.