The Richard Nixon Foundation's annual foreign policy conference c
harts a path forward for America on the world stage.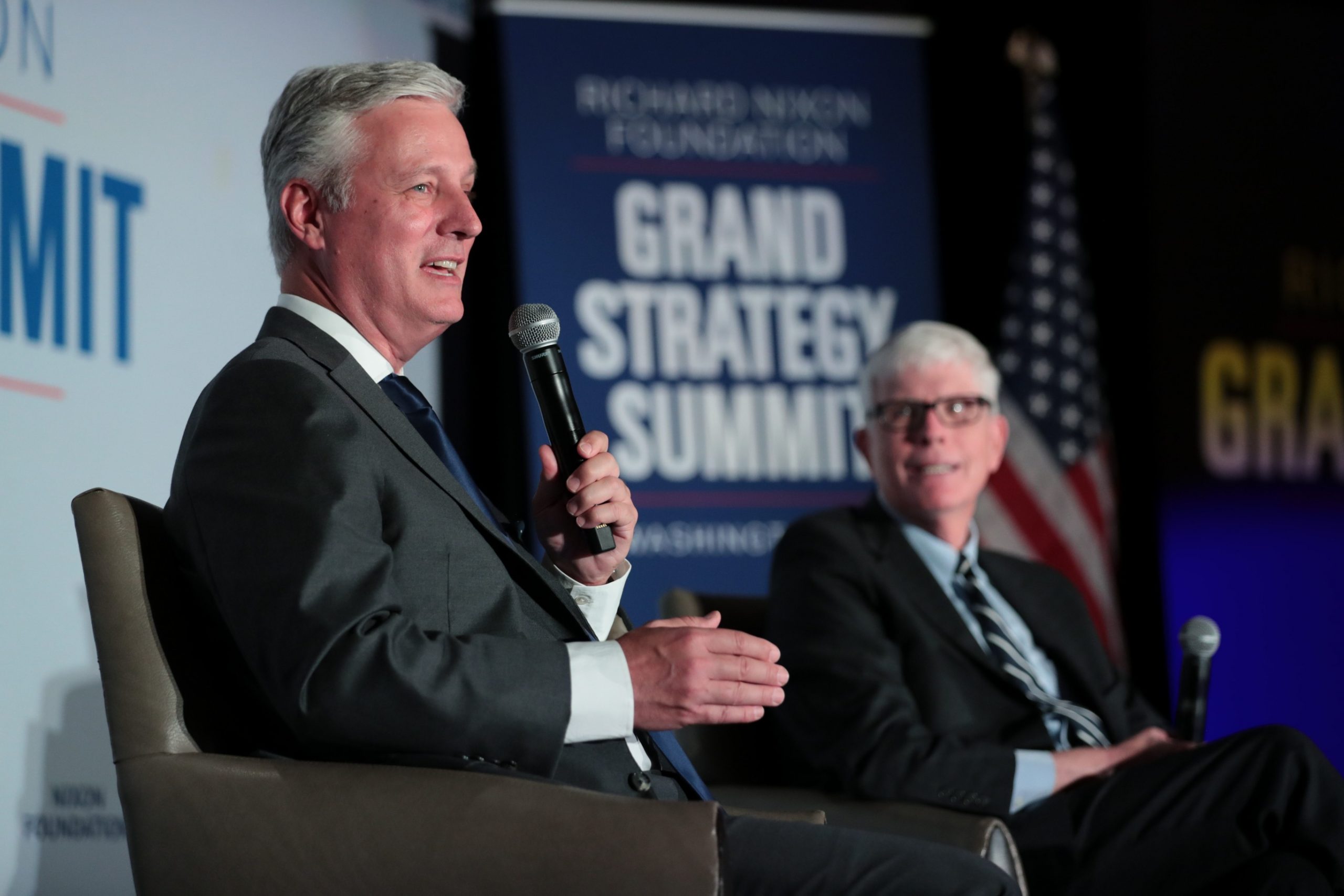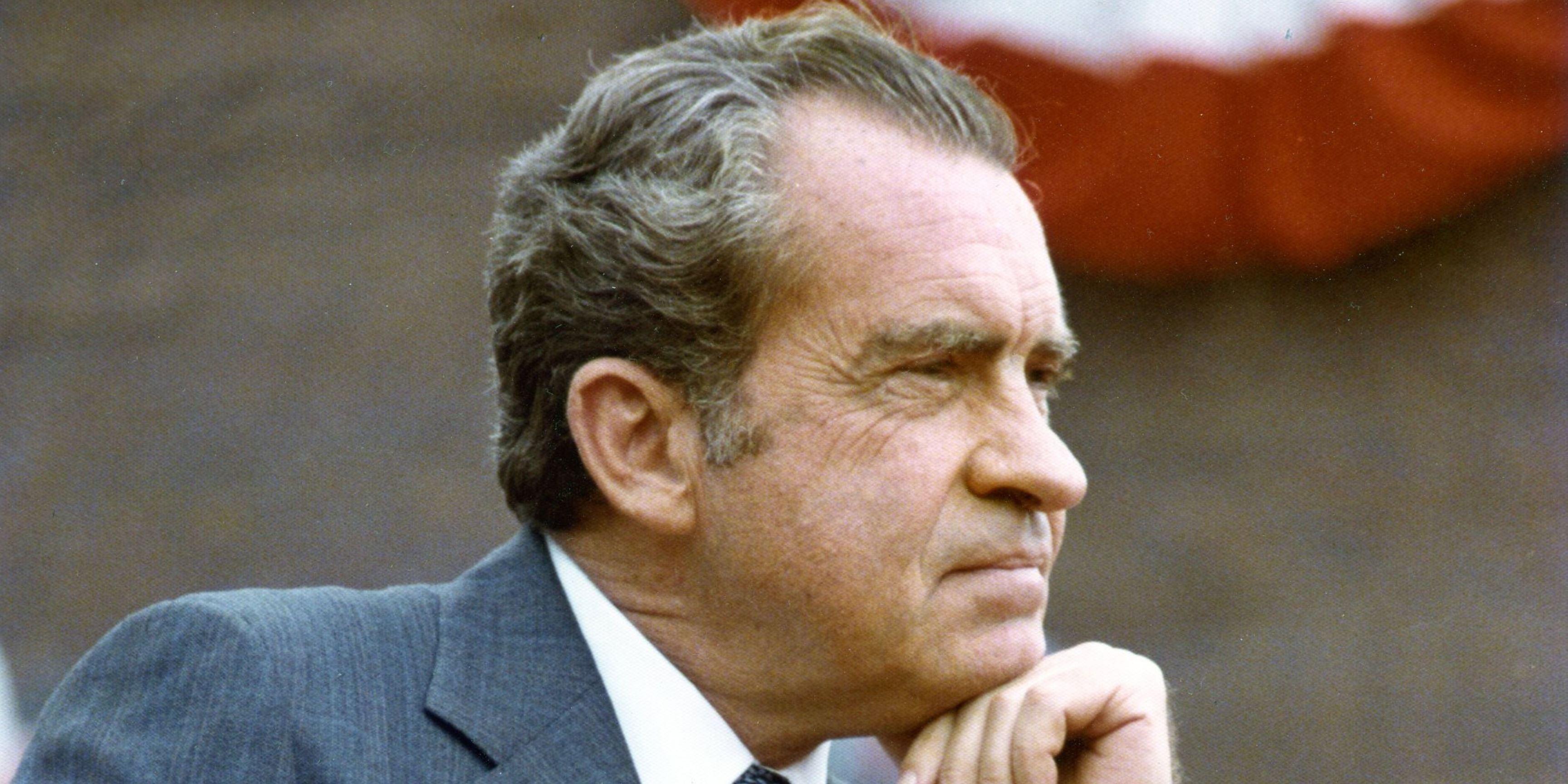 "Only the United States has the combination of military, economic, and political power a nation must have to take the lead in defending and extending freedom and in deterring and resisting aggression."

—Richard Nixon, Beyond Peace, 1994

The Grand Strategy Summit brings together leading voices from across the political spectrum to develop a long-term strategic direction for American statecraft – embracing what President Nixon called "the long view."
Topics explored include an examination of the state of America's foreign alliances, trade policies that are in America's national interest, and national security implications of shifting energy and environmental policies. The outcome of these discussions will shape the foreign policy outlook for the United States in the years ahead.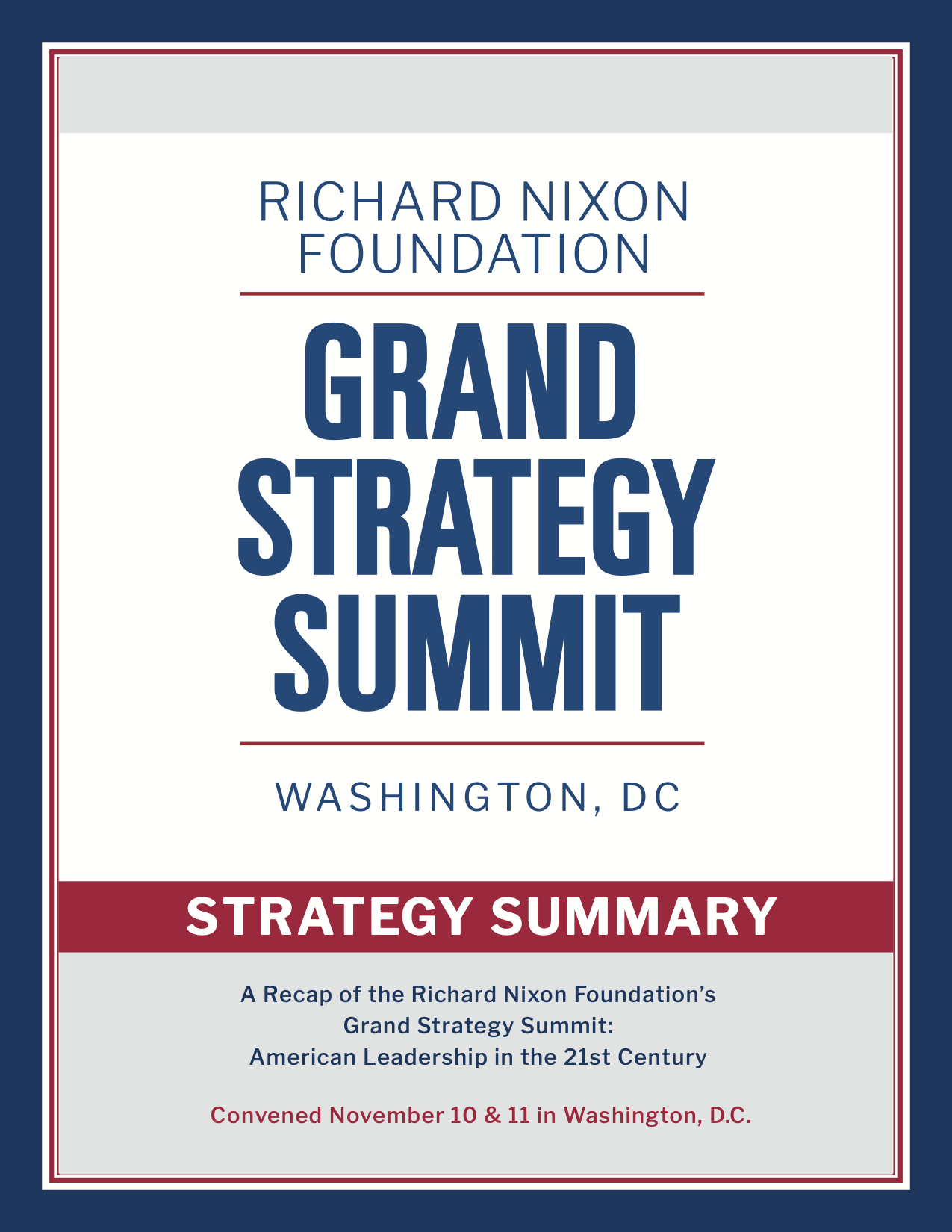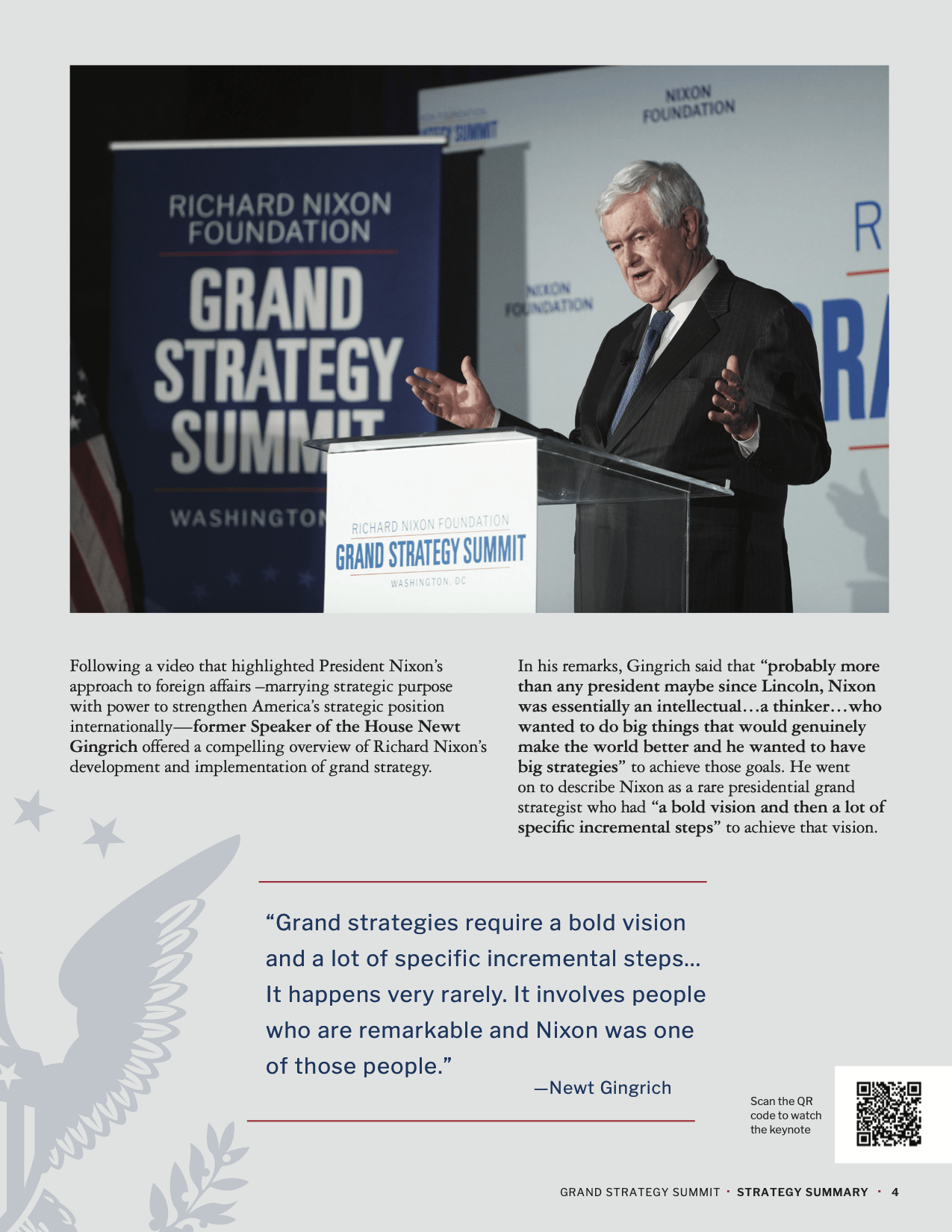 Read Key Takeaways and Recommendations from the 2022 Grand Strategy Summit