Richard Nixon Foundation Elects Three New Board Members
University president, self-made Chinese-American tech innovator,
and exemplary civic leader join Board 
YORBA LINDA, CA – July 1, 2019 – Dr. James H. Cavanaugh, Chairman of the Board of the Richard Nixon Foundation, today announced the election of three members to the Board of Directors that governs and guides the 37th President's Foundation.
"Our new directors are rich in diversity, achievement and commitment to the 37th President," said Dr. Cavanaugh.
"They add a depth of expertise in management, finance and public policy, and range from a prominent Orange County civic leader and a distinguished university president, to a self-made Chinese American technology innovator."
The new Board Members are: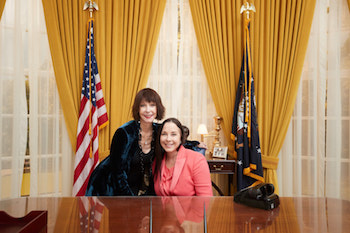 Lisa Argyros, Member of the Board of the Argyros Family Foundation, a champion of civic education, charitable causes and the arts whose family has led and sustained the Nixon Foundation since its inception.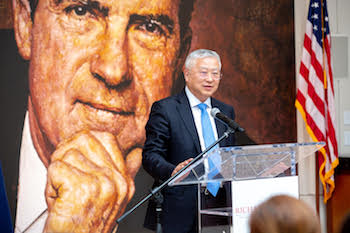 Ming Hsieh, President of Fulgent Therapeutics, a self-made engineer and innovator in biometrics who revolutionized the fingerprint identification field and is now a leader in the fight to cure cancer.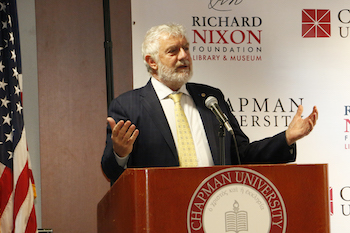 Dr. Daniele Struppa, President of Chapman University, noted author, scientist and mathematician, and former Dean of George Mason University's College of Arts and Sciences.
With the election of these three individuals, the Nixon Foundation's Board now amounts to 22 voting Directors and six non-voting Directors Emeritus.
Other Board members include President Nixon's daughters Tricia Nixon Cox and Julie Nixon Eisenhower.
It was announced in March that nationally-syndicated radio host, Washington Post opinion writer and Meet the Press contributor Hugh Hewitt was named President and CEO of the Richard Nixon Foundation, as well as a member of the Board.
Media Contact:
Joe Lopez
714-364-1147
# # #