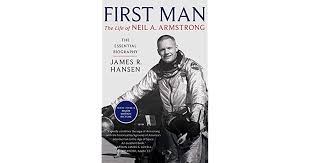 Event Recap: James Hansen, Author of "First Man"
shares little known details about Neil Armstrong's Incredible Life
New York Times bestselling author Dr. James Hansen discussed the remarkable life of Neil Armstrong at the Nixon Library. Hansen's unparalleled biography of an American icon Neil Armstrong is based on over 50 hours of interviews with the intensely private Armstrong, and rare access to private documents and family sources. Hansen's book inspired an award winning motion picture by the same name.
During his talk Hansen discussed several details of Armstrong's life not covered in the book or the movie, including his childhood in Ohio and his familial lineage.
James R. Hansen is a professor emeritus of history at Auburn University. A former historian for NASA, Hansen is the author of twelve books on the history of aerospace and a two-time nominee for the Pulitzer Prize in History.
Watch the complete program below: