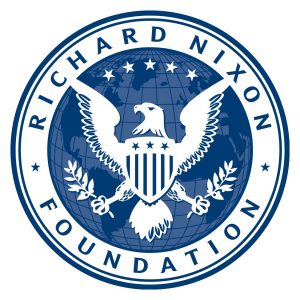 Dear Friends,
In response to the outbreak of the novel Coronavirus (COVID-19), the Richard Nixon Presidential Library & Museum has taken the unprecedented action of closing to the public for all tours until further notice. 

The President's Coronavirus Task Force, the CDC, the Governor of California and the California Department of Public Health have advised that large gatherings are not safe amid this pandemic. Therefore we have also canceled all events at the Nixon Library for the next eight weeks.
Our annual Pat Nixon Day of Service — a yearly birthday celebration highlighting, honoring and continuing Mrs. Nixon's passion for volunteerism that was scheduled for Saturday, March 14 — had to be canceled. Over two dozen wonderful volunteer organizations including the American Red Cross, the American Cancer Society, Boys & Girls Clubs and Boys & Girl Scouts, were so looking forward to participating.
 
These are uncertain times, and while our facility may be closed for now, important work at the Nixon Foundation continues and there are many ways you can support us. 
We plan to be quite active on our social media channels, so please follow us on Facebook, Twitter and Instagram and subscribe to our YouTube channel to watch the latest programs at the Nixon Library, celebrate "The Fifties" of the Nixon Administration, tour the President's Birthplace, and learn about the many accomplishments of Pat Nixon during Womens' History Month. 
You can help offset our admissions revenue losses by making a gift to the Annual Fund, which supports the area of greatest need. A gift today will help sustain us through these uncertain times. 
You can support our mission by shopping online at the Museum Store, which features ALL NEW merchandise and beautiful NEW product assortments, including a handsome NEW red, white and blue American flag line and NEW apparel boldly brandishing and celebrating those timeless words United States of America. We will ship your items within a week! 
We appreciate the encouragement from our members, supporters and everyone in the Richard Nixon Foundation family. Our nation is strong, and we will get through this latest challenge together.
 
As President Nixon said, "The nation needs coolness more than clarion calls; intelligence more than charisma; a sense of history more than histrionics."
 
My thoughts and those of everyone at the Nixon Foundation are with you and your families. We look forward to hearing from you and thank you doubly for anything you can do. We'll be back soon.
Thank you,
Hugh Hewitt
President and CEO