This week marked the 50th anniversary of President Nixon's second message to Congress on energy, which amounted to America's first comprehensive energy policy. The Richard Nixon Foundation hosted the Nixon National Energy Conference at the Nixon Presidential Library, a two-day gathering of senior public policy officials, traditional and clean energy industry leaders and environmental stewards for an up-close dive into the rapidly changing energy field.  
The Nixon National Energy Conference was presented by The William E. Simon Foundation, recognizing the legacy of President Nixon's Secretary of Treasury William E. Simon, who served in the Nixon administration as America's second "Energy Czar" and was later Founding Chairman of the Richard Nixon Library & Birthplace. Two of Secretary Simon's sons, William Simon, Jr. and Peter Simon, helped kick-off the conference by delivering remarks.
This kind of informed, thoughtful, free-wheeling and respectful discussion of an important and timely issue is exactly the kind of event that Richard Nixon and Bill Simon would have loved and that they wanted this Library to encourage and inspire.
– Nixon Foundation Board Member J. Peter Simon
The conference opened with a video presentation highlighting President Nixon's attempts to address energy security and environmental pollution as emerging issues in the 1970s. The President introduced a strategy to proactively address potential energy crises.
Watch the opening night here (includes opening video and first panel):
Former Vice President Mike Pence delivered closing remarks in the Nixon Library's East Room. His speech focused on the importance of a robust energy policy. 
 "As we gather here at the Nixon Library and think of an administration so associated with a strong American foreign policy —you all know that energy is much more than a domestic issue— it is a foreign policy issue as well because a vibrant energy policy powers American strength and independence on the world stage." – Vice President Mike Pence
Watch Vice President Pence's remarks here:
The conference discussions included: 
The Nixon Plan: Lessons from Five Decades Ago took a behind-the-scenes look at the consequential and relevant but largely unknown history of President Nixon's contribution to energy policy. 
Panelists:
Jay Hakes, Presidential and Energy Historian, author of Energy Crises: Nixon, Ford, Carter, and Hard Choices in the 1970s
John Schaefer, Staff Assistant to the President, Energy Policy Office (1973)
Moderator Frank Gannon, Former Special Assistant to President Nixon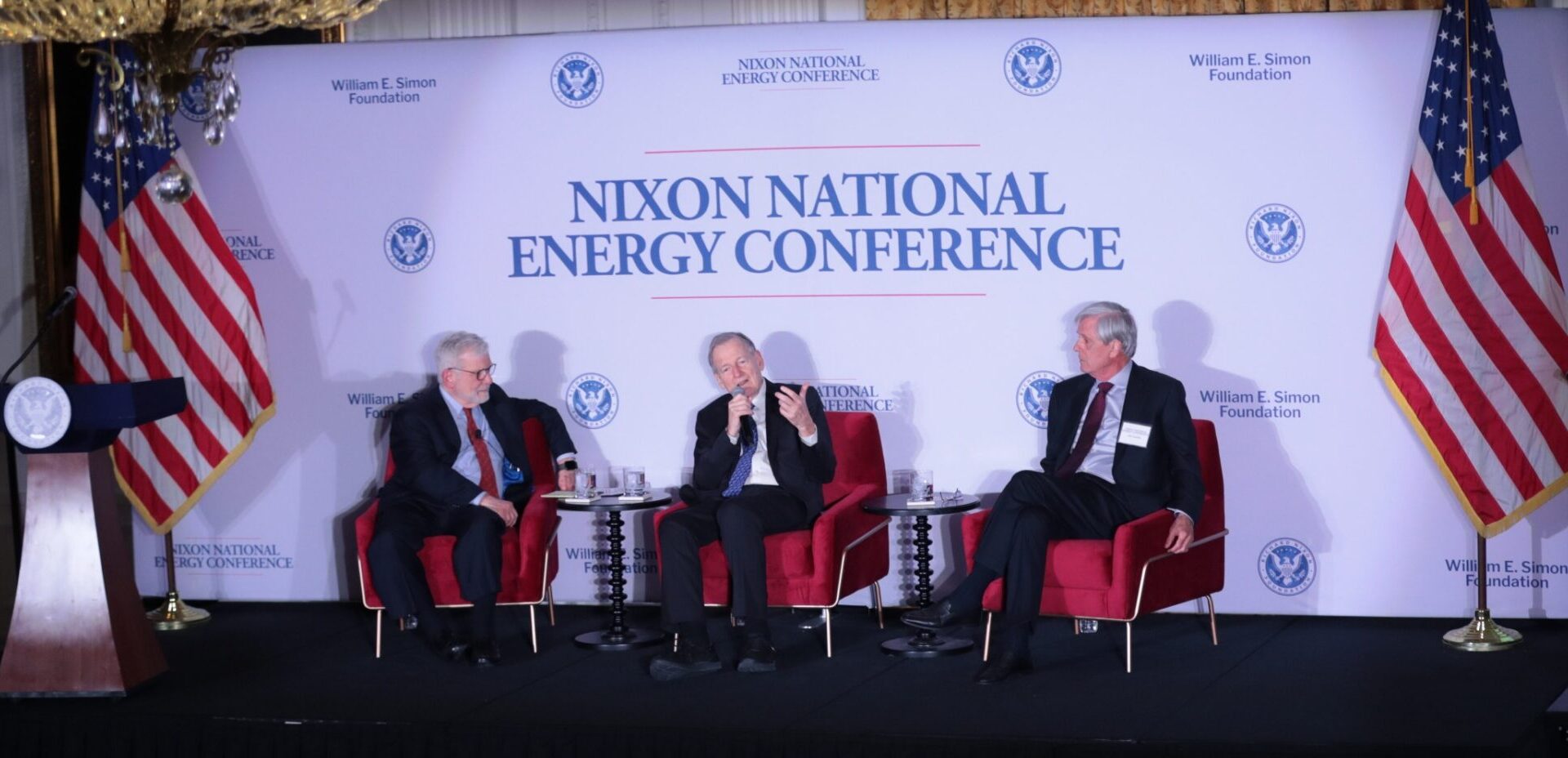 America's 21st Century Energy Policy explored the importance of developing a comprehensive energy plan that meets the multi-faceted challenges of today ranging from geopolitical implications to domestic infrastructure, permitting, clean energy technology and economic challenges/opportunities.
Panelists:
Elbridge Colby, Former Deputy Assistant of Defense for Strategy and Force Development
Bob Martin, Former New Jersey Commissioner of Environmental Protection
Moderator James Coleman, Professor at Southern Methodist University's Dedman School of Law and Fellow at the American Enterprise Institute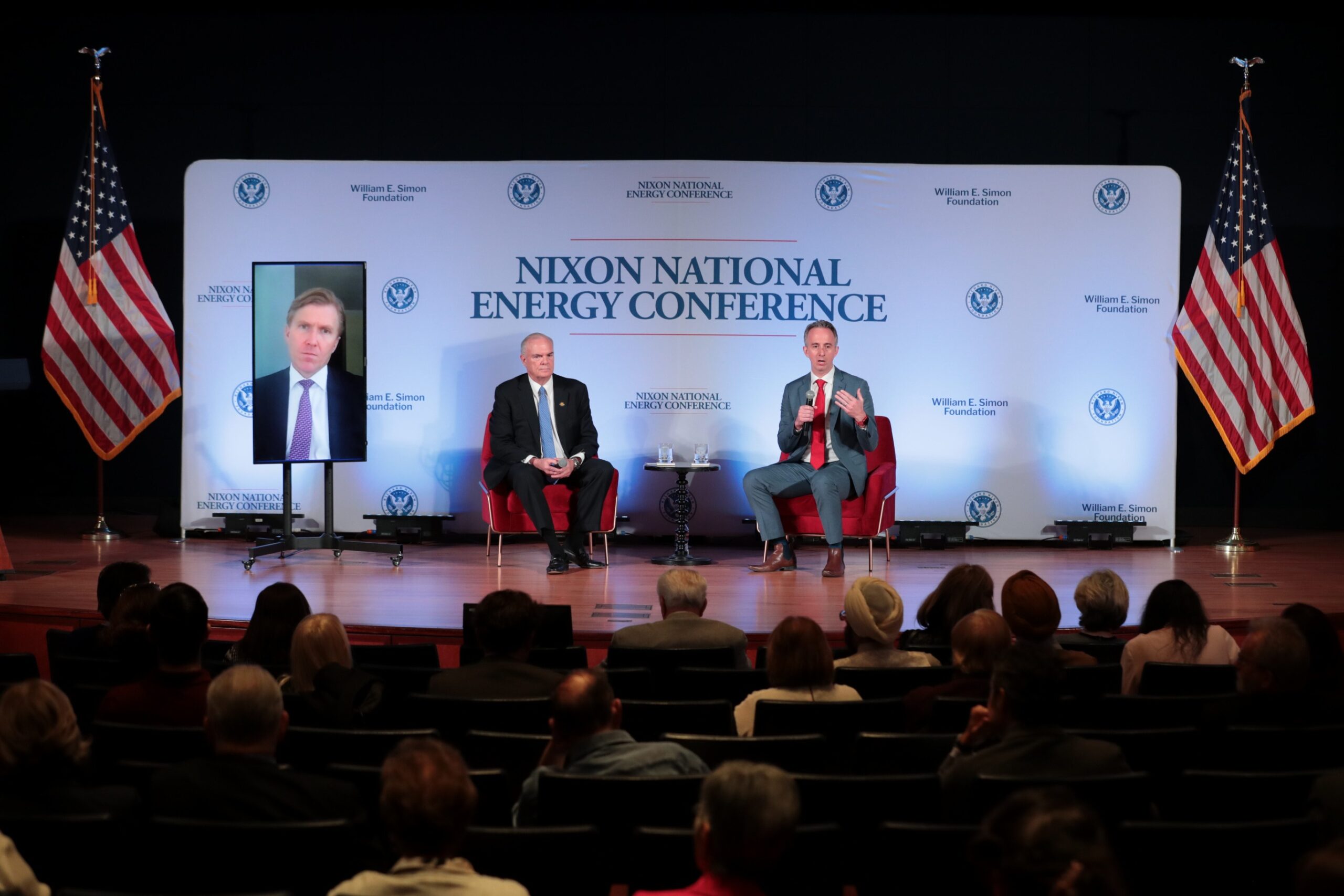 Energy as Grand Strategy: A Nixonian Approach addressed the complex domestic and foreign challenges of energy policy while applying the lens of long-term, actionable and realistic planning. Panelists discussed what a national strategy for energy looks like in 2023 and what opportunities can come from a forward-looking vision.
Panelists:
Kimberly Reed, Former Chairman, President and CEO, Export-Import Bank of the United States
William Flynn Martin, Special Assistant to President Ronald Reagan and Deputy Secretary of the U.S. Department of Energy
Victoria Coates, Senior Advisor to the Secretary of the U.S. Department of Energy (2020)
Moderator Luke Nichter, Professor of History and James H. Cavanaugh Endowed Chair in Presidential Studies at Chapman University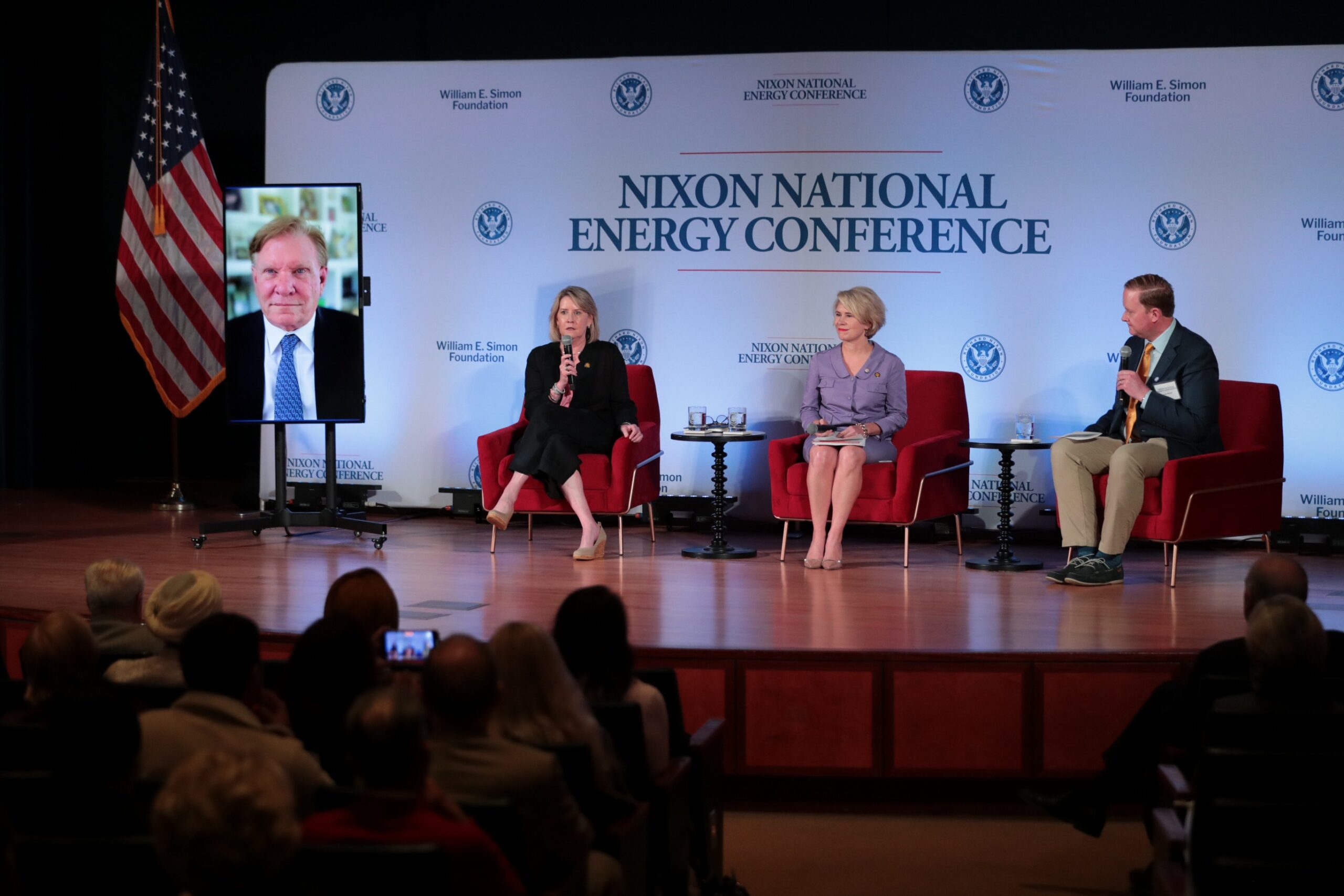 Fueling the Future: Traditional Energy vs. Clean Technology addressed energy transition from a balanced and sustainable perspective. Panelists discussed the role of the public and private sectors in the great power competition, the need to balance national security with environmental stewardship, and opportunities for the U.S. to lead the way through technology, research and development.
Panelists:
Dan Brouillette, President of Sempra Infrastructure and 15th United States Secretary of Energy
Kay Bailey Hutchison, 22nd U.S. Ambassador to NATO, former U.S. Senator from Texas
Todd Moss, Executive Director of the Energy for Growth Hub
Moderator Danielle Butcher Franz, Executive Vice President & COO of the American Conservation Coalition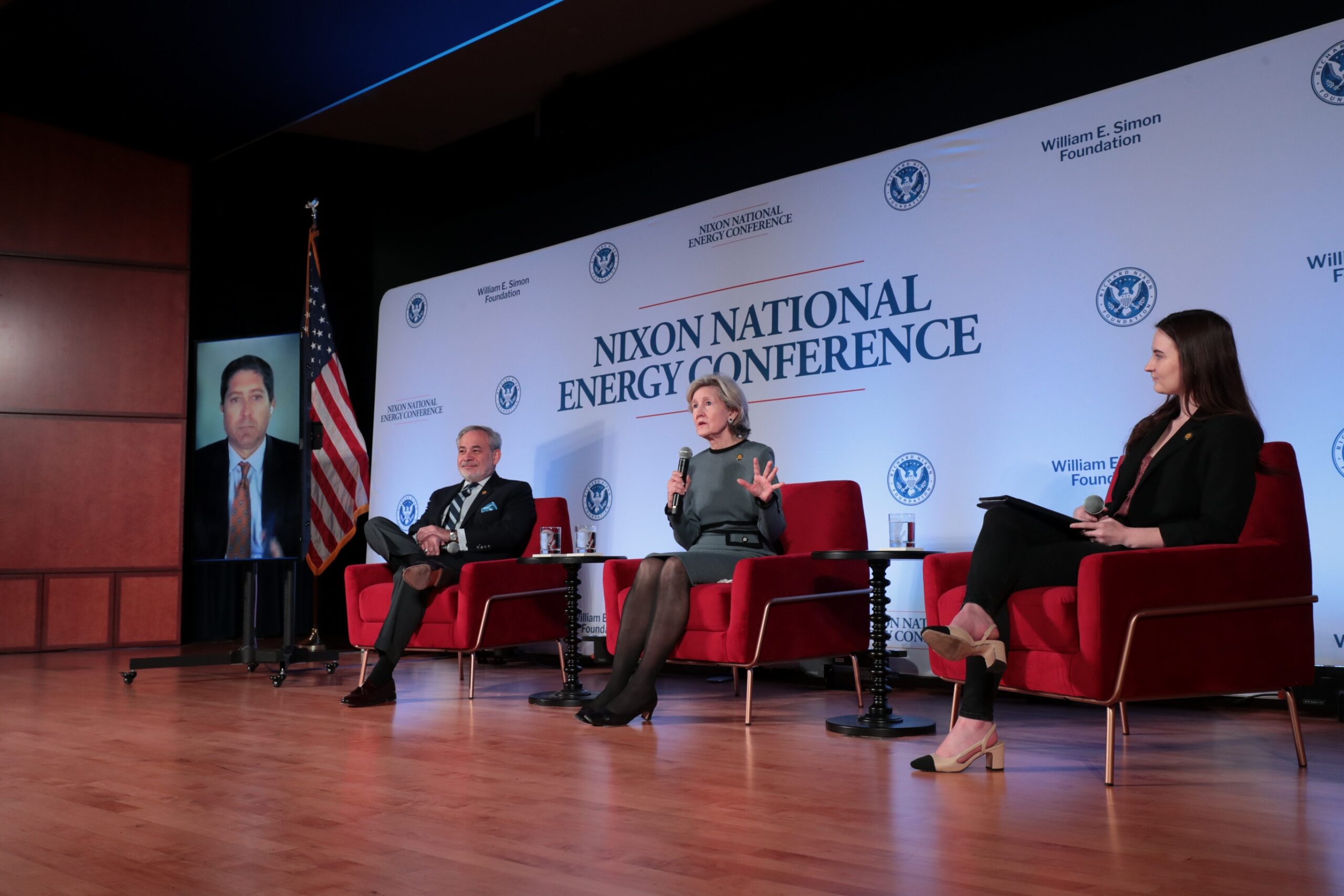 Watch April 19 Panels Here: