Orange County philanthropists Charlie and Ling Zhang recently donated a Blüthner piano to the Richard Nixon Foundation. This piano will be used at receptions and other events hosted at the Richard Nixon Presidential Library and Museum in the Argyros Suite. Mr. Zhang currently serves as Treasurer of the Richard Nixon Foundation Board of Directors. 
Established in Leipzip, Saxony in 1853 Blüthner pianos are world-renowned and have been owned by numerous royals, composers and performers including Willhelm II, Emperor Franz Joseph I, Johannes Brahms, Claude Debussy, Richard Wagner, Johann Strauss, and Pyotr Ilyich Tchaikovsky.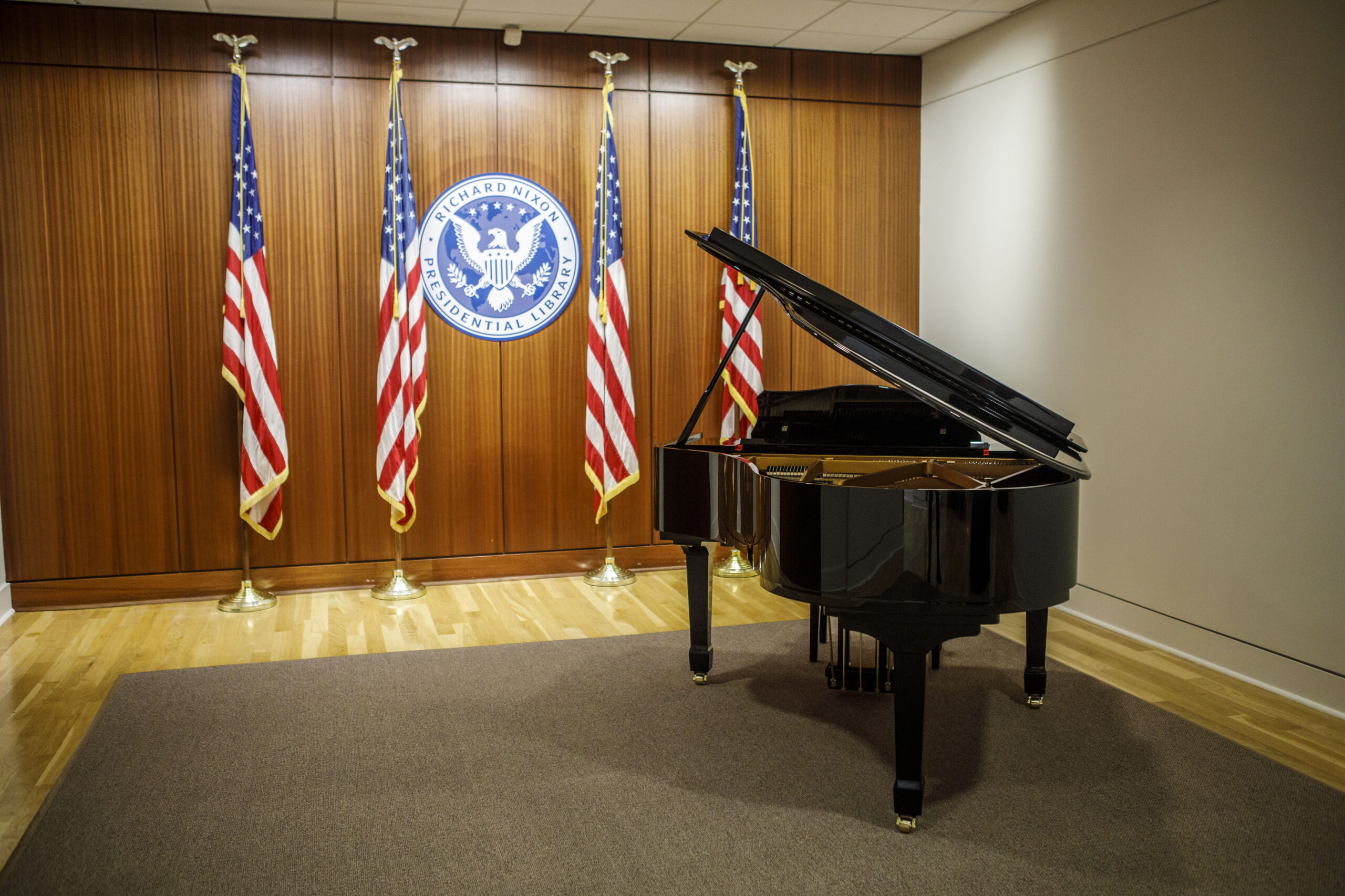 Zhang immigrated to the United States in 1982 to attend music school. He became a successful restaurateur and entrepreneur using philanthropy to stay connected to his musical roots. He is the founder of Orange County's only nonprofit musical education school, OC Music & Dance. 
The Zhangs have generously supported the Richard Nixon Foundation for years including funding a video and audio studio that is now named the Charlie and Ling Zhang Broadcast and Recording Studio. This year they gave a lead gift to the American Civics Campaign that will transform the Nixon Library into a center for civics education.
Photographs from the installation of the
Blüthner piano in the Nixon Library's Argyros Suite

on October 26