Plan Your Visit
to the Nixon Library and Museum
The Richard Nixon Foundation accepts gifts in a variety of forms, many of which offer valuable tax incentives. Select from the options below to make a contribution or contact the development office at
(657) 207-0293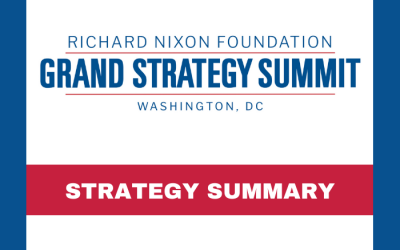 On October 18 and 19, leading foreign policy experts and thought leaders from the United States and abroad, gathered to participate in the 2nd annual Grand Strategy Summit in Washington, D.C. Key takeaways and recommendations from the panels are presented in this...
read more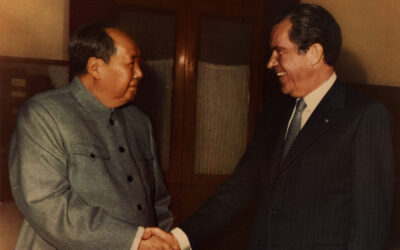 Today, as President Joe Biden meets with Chinese President Xi Jinping in San Francisco, we turn to the words of President Richard Nixon whose groundbreaking 1972 trip to China to meet with Chairman Mao Zedong and Premier Zhou Enlai opened modern U.S relations with...
read more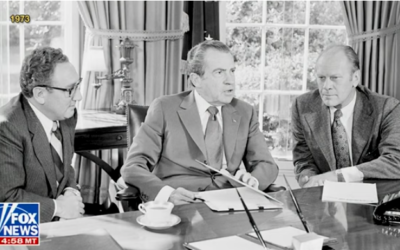 On October 25, Fox News Chief Political Anchor Bret Baier filmed Special Report live from the Nixon Library. His show featured a special throwback segment that highlighted President Nixon's role in bringing a ceasefire in the Yom Kippur War fifty years ago. Watch here:
read more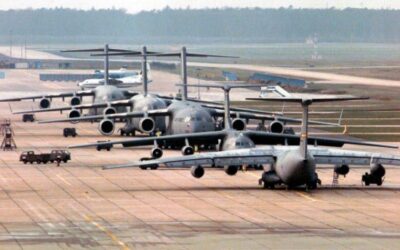 By the evening October 9, 1973, President Nixon ordered the commencement of Operation Nickel Grass, the American airlift to resupply the Israelis of military equipment lost in the war.Summary On October 6, 1973, Egypt and Syria launched a surprise attack on Israel to...
read more
The Richard Nixon Foundation
The Richard Nixon Foundation applies the legacy and vision of President Richard Nixon to defining issues that face our nation and the world today. The Yorba Linda-based Foundation actively encourages and supports scholarship, sponsors in-person and online programs that engage the public with American civics, creates and promotes educational programs and exhibits rooted in American history, and fosters discussion and debate about America's thirty-seventh president.