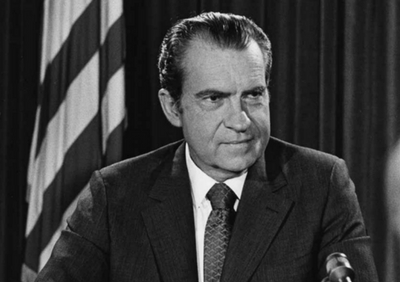 Nixon and the Challenge of Vietnam
Discussions on President Nixon's Public Speeches 
On Wednesday, November 8, 2017, the Richard Nixon Presidential Library will host a facilitated panel discussion on President Richard Nixon and the Vietnam War. The evening event will feature a moderator and four esteemed panelists from around the country who will discuss President Nixon's public policy speeches on the Vietnam War that were telecast from the White House into living rooms around the country between 1969 and 1973.
"The topic of the Vietnam War and the role of the presidencies and their administrations in prosecuting the conflict is very timely given the recent documentary series, The Vietnam War, premiered by PBS this past September," states Nixon Library Director Michael Ellzey. "Our goal at the Library is to bring together and feature a wide variety of perspectives and viewpoints from academics, writers and researchers of the era, to enable a better collective understanding of the history of the conflict, U.S. involvement, the antiwar movement and the search for peace – a debate that continues more than 40 years later – surrounding arguably the most controversial war in our nation's history."
Dr. Gregory Daddis, associate professor of history and director of Chapman University's MA program in War and Society, will moderate the panel of the nation's top Vietnam Scholars, including Dr. James H. Willbanks, General of the Army George C. Marshall Chair of Military History at the U.S. Army Command and General Staff College, Fort Leavenworth, Kansas;  Dr. Robert K. Brigham, Professor of History and International Relations at Vassar College; Bob Bostock, speechwriter for elected officials and senior executives and research assistant for President Nixon on two books; and Duong Van Mia Elliott, Author of The Sacred Willow: Four Generations in the Life of a Vietnamese Family.