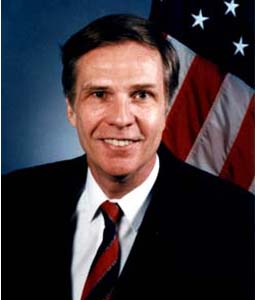 Author of Kissinger on Kissinger: Reflections on Diplomacy, Grand Strategy, and Leadership
WEDNESDAY, SEPTEMBER 18 AT 7:30PM
LECTURE & BOOK SIGNING
FREE ADMISSION
Winston Lord — former U.S. Ambassador to the People's Republic of China — will discuss the Nixon administration's vision for diplomacy with China, the Soviet Union, Vietnam, and the Middle East, which laid the foundations for geopolitics as we know them today.
Kissinger on Kissinger represents the one and only collection of Oral History interviews with Dr. Henry Kissinger. The interviews were produced by the Nixon Foundation, and conducted by Ambassador Lord, Dr. Kissinger's one-time associate in the Nixon White House.
The revealing interviews capture Kissinger's thoughts on the specific challenges that he faced during his tenure as National Security Advisor and Secretary of State, his general advice on leadership and international relations, and stunning portraits of the larger-than-life world leaders of the era who he knew, worked with, and admired.