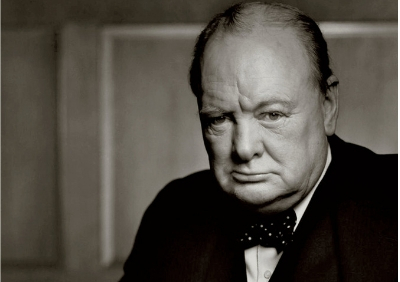 LECTURE AND BOOK SIGNING
February 21 at 7pm
Awarded by both The New York Times and Wall Street Journal as one of the 10 best books of 2018, Andrew Robert's "Churchill: Walking with Destiny" is a landmark biography — based on extensive new material — of one of the great leader's in 20th Century history.
When we think of great leaders with unalloyed courage, the person who comes to mind is Winston Churchill: the iconic, visionary war leader immune from the consensus of the day, who stood firmly for his beliefs when everyone doubted him. But how did young Winston become Churchill? What gave him the strength to take on the superior force of Nazi Germany when bombs rained on London and so many others had caved?
In his research, Roberts' gained access to extensive new material including the transcripts of War Cabinet meetings, diaries, and unpublished memoirs of contemporaries. The Royal Family also permitted Roberts to be the first Churchill biographer to access the detailed diary notes taken by King George VI after weekly meetings with Churchill.
Andrew Roberts is the bestselling author of "The Storm of War: A New History of the Second World War," "Masters and Commanders: How Four Titans Won the War in the West, 1941-1945," "Waterloo: Napoleon's Last Gamble" and "Napoleon: A Life," winner of the Los Angeles Times Book Prize for biography and a finalist for the Plutarch Award. He has won many other prizes, including the Wolfson History Prize and the Brit­ish Army Military Book of the Year, and frequently writes for The Wall Street Journal.