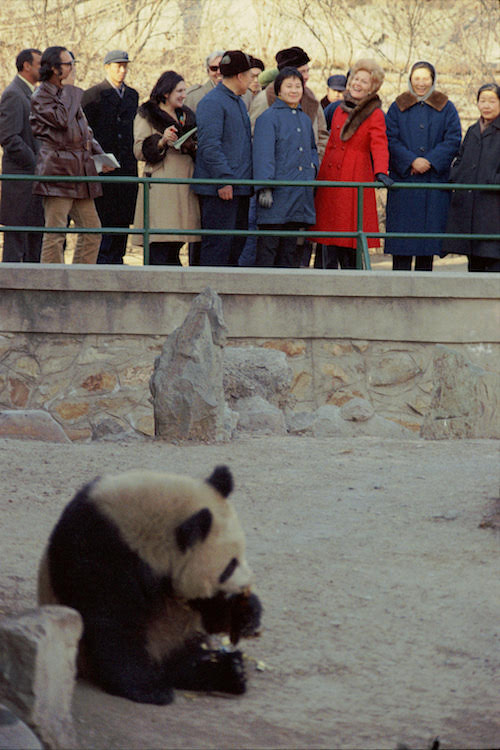 Join us for an
Art Exhibition Opening Ceremony
May 12, 2019 | FREE
---
In 1972, at a state banquet in Beijing, First Lady Pat Nixon mentioned her fondness for pandas to Chinese Premier Zhou Enlai, and Zhou gave the United States a pair of pandas as a result. The First Lady welcomed Ling-Ling and Hsing-Hsing to the National Zoo in Washington, where they proved wildly popular.
This May, California will welcome another new group of "giant pandas" in Panda and Its Friends: An Art Exhibition by Liu Zhong, set to be displayed at the Nixon Library from May 13 to 15.
The exhibition will showcase 46 pieces from renowned Chinese Artist Liu Zhong, known as the world's "Panda Ambassador." He is an activist for environmental protection and disaster relief.