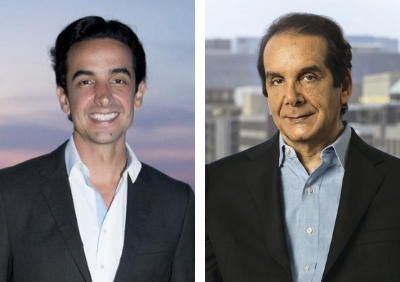 LECTURE AND BOOK SIGNING
January 22 at 7:30pm
Daniel Krauthammer, the son of one of the most celebrated political thinkers of our time, the late Charles Krauthammer, will discuss his New York Times bestselling, powerful collection of his father's most important works.
Spanning the personal, political, and philosophical, it features never before published speeches and a major new essay about the effect of today's populist movements on the future of global democracy.
"The Point of It all" is edited with an introduction by the author's son, Daniel Krauthammer, who spent the past year close by his father's side in the hospital, working together toward the book's completion.
The book is a reminder of what made Charles Krauthammer the most celebrated American columnist and political thinker of his generation, a look at the man behind the words, and a lasting testament to his belief that anyone with an open and honest mind can grapple deeply with the most urgent questions in politics and life.