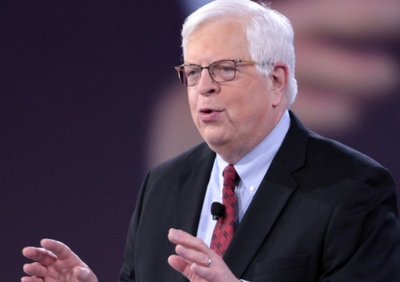 Meet Dennis Prager at the Nixon Library
Lecture and Book Signing
Author of The Rational Bible: Exodus
Why do so many people think the Bible, the most influential book in world history, is outdated? Why do our friends and neighbors – and sometimes we ourselves – dismiss the Bible as irrelevant, irrational, immoral, or all of these things? This explanation of the Book of Exodus, the second book of the Bible, will demonstrate that the Bible is not only powerfully relevant to today's issues, but completely consistent with rational thought.
The Rational Bible is the fruit of Dennis Prager's forty years of teaching the Bible to people of every faith, and no faith. On virtually every page, you will discover how the text relates to the contemporary world and to your life.
His goal: to change your mind – and then change your life.
If you are unable to attend, click here to order a signed copy and we'll ship the day after his appearance.