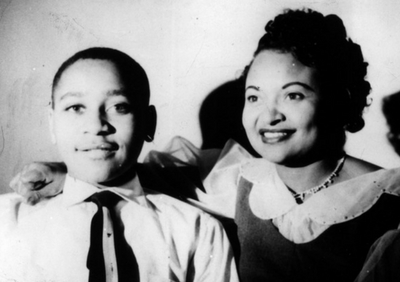 Panel Discussion: Emmett Till
Panelists:

Devery Anderson, author of Emmett Till: The Murder That Shocked the World and Propelled the Civil Rights Movement
Wheeler Parker, cousin of Emmett Till and eyewitness to Till's kidnapping
Alex Foster, executive producer of the upcoming mini series based on Anderson's book
Frank Gannon (moderator), former White House Special Assistant to President Nixon
Devery Anderson offers the first truly comprehensive account of the 1955 murder and its aftermath.
It tells the story of Emmett Till, the fourteen-year-old African American boy from Chicago brutally lynched for a harmless flirtation at a country store in the Mississippi Delta. Anderson utilizes documents that had never been available to previous researchers, such as the trial transcript, long-hidden depositions by key players in the case, and interviews given by Carolyn Bryant to the FBI in 2004 (her first in fifty years), as well as other recently revealed FBI documents. Anderson also interviewed family members of the accused killers, most of whom agreed to talk for the first time, as well as several journalists who covered the murder trial in 1955.
This book will stand as the definitive work on Emmett Till for years to come.