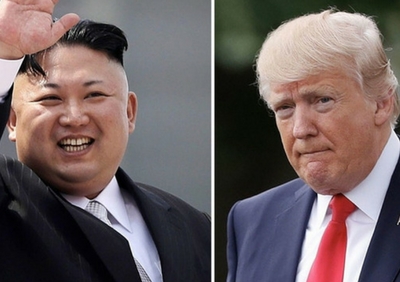 In his speech to the United Nations on September 24, President Donald Trump said that de-nuclearization was the only acceptable future for Premier Kim Jong Un's future as leader of North Korea. U.S. forces are committed to protecting Asian allies including Seoul and Tokyo, while Beijing wants to maintain influence and keep stability on its neighboring Korean Peninsula. What are America and China's defense and diplomatic options? How will the North Korean nuclear crisis shape the future of bilateral relations between the U.S. and China?
Participants:
Bruce Bennett
Bruce W. Bennett is a senior international/defense researcher at the RAND Corporation who works primarily on research topics such as strategy, force planning, and counterproliferation within the RAND International Security and Defense Policy Center and the RAND Arroyo Strategy, Doctrine, and Resources Program. Bennett received his B.S. in economics from the California Institute of Technology and his Ph.D. in policy analysis from the Pardee RAND Graduate School.
Marco Milani
Marco Milani is a Postdoctoral Research Fellow at the Korean Studies Institute, University of Southern California. He researches securitisation on the Korean Peninsula.
Dorothy Solinger
Professor Solinger is a leading expert on political change and Chinese domestic politics focusing on social and economic policy. She uses a comparative approach to issues such as industrial policy, urban welfare and democratization processes.