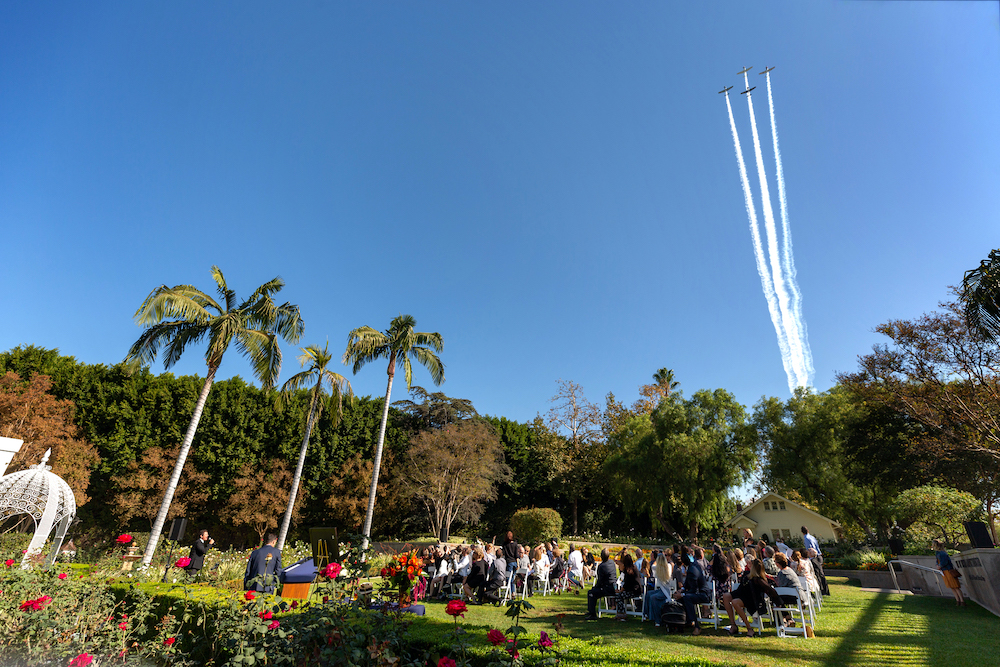 With celebrations and displays of patriotism across the country canceled because of the ongoing coronavirus crisis, the Richard Nixon Foundation is determined to celebrate the holiday in a safe and productive way.
The Foundation has partnered with the American Red Cross to host a lifesaving blood drive in the Nixon Library's White House East Room on Independence Day.
Spots are limited to ensure guest safety, and all blood donors must register in advance for the drive.
Additionally, the Nixon Foundation has partnered with the Tiger Squadron to host a patriotic air show above the Nixon Library at 2 pm.
The Tiger Squadron will make several passes over the Nixon Library at 2 pm before heading south to continue the show of patriotism over Orange County and conclude at the Battleship USS Iowa.