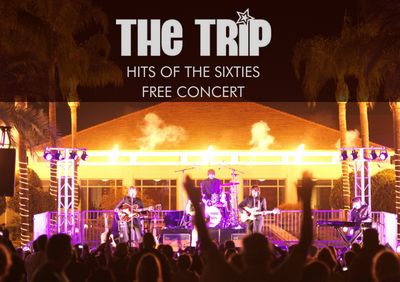 FREE OUTDOOR CONCERT
Hear iconic songs from The Beatles, The Doors, The Rolling Stones, Van Morrison, The Righteous Brothers, Otis Redding and more!
We're taking you on a musical journey back to 1968 — and you won't want to miss it!
High-energy Orange County rock band THE TRIP will play iconic hits from the 1960s.
Celebrating the 50th anniversary of the greatest comeback in political history — Richard Nixon's presidential election victory in the fall of 1968. Experience this historic election with our new special exhibit, Vote Like Your Whole World Depended On It: The Story of the 1968 Election.
Dinner package includes a Ball Park All-Beef Hot Dog, a bag of classic potato chips, cookie and your choice of water or lemonade. Limited dinner packages will be available. Pre-ordering the dinner package is recommended.