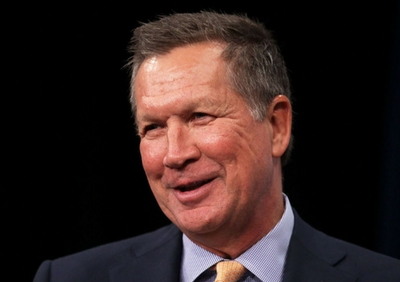 GOVERNOR JOHN KASICH
LECTURE AND BOOK SIGNING
Author of Two Paths: America Divided or United
2016 presidential candidate, Ohio governor and former nine-term congressman, John Kasich is coming to the Nixon Library to talk his experiences from the campaign trail and his hopes for America's future.
As Governor Kasich began his race for the presidency, he was considered a long shot by politicians and the media, but his positive message struck a resonant chord with American voters.
Governor Kasich is uniquely qualified to answer the key question of our times: will America be divided…or united?
He will sign copies of his book following the lecture. Books can be purchased at the Nixon Library Museum Store the day of the event.
TICKETS AVAILABLE AT THE DOOR
General Admission: $30