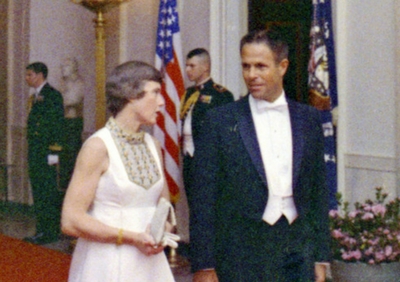 Author of In the Shadow of the White House: A Memoir of the Washington and Watergate Years, 1968-1978
Talk and Book Signing
Free Event Admission
An unfiltered view from an insider of the earth shattering events of the Nixon presidency – a new perspective from the center of power.
In this new and compelling memoir, Jo Haldeman – wife of the legendary H.R. Haldeman, President Nixon's chief of staff – tells her story as "the woman behind the man behind the president."
She offers a never-before-told perspective on the Nixon presidency: dancing at two presidential inaugural balls; playing cards with Henry Kissinger aboard Air Force One; spending weekends at the privacy of Camp David – while raising four children in the shadow of the most powerful office in the land.
Never before has the Nixon presidency been recounted so vividly from this perspective.
Mrs. Haldeman will sign copies of her book following the talk. Books can be purchased at the Nixon Library Museum Store the day of the event.
If you are unable to attend, click here to purchase signed copies of the book and we'll ship the day after her appearance.