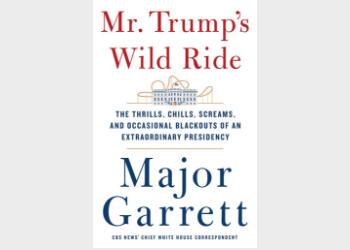 CBS Chief White House correspondent Major Garrett will discuss his book Mr. Trump's Wild Ride: The Thrills, Chills, Screams, and Occasional Blackouts of an Extraordinary Presidency
In Mr. Trump's Wild Ride, Major Garrett provides what journalists are often said to do, but usually don't: a true first draft of history. His goal was to sift through the mountains of shrieking headlines to focus on the most significant moments of Trump's young presidency, and the ones that Garrett believes will have a lasting impact. The result is an authoritative, mature, and consistently entertaining account of the era.
Major Garrett has been reporting on the White House for nearly two decades, covering four different presidencies for three national news outlets.
There is no cost to attend this event.