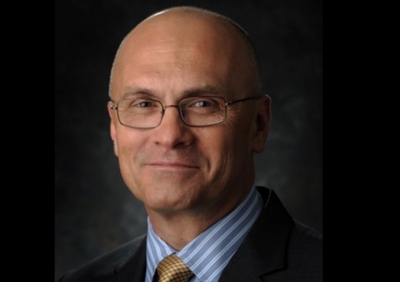 Meet Andrew Puzder
Former CEO of Carl's, Jr.
Lecture and Book Signing
Author of The Capitalist Comeback: The Trump Boom and the Left's Plot to Stop It
Andy Puzder, the former CEO of Carl's Jr. and Hardee's, says that "capitalism" is not a dirty word, and thankfully President Trump understands this; his pro-business policies will bring back economic growth and secure our future.
As a successful CEO in the restaurant industry, Andy Puzder uniquely understands how important the profit motive is to our country's ultimate prosperity. Furthermore, as the grandson of immigrants, the son of a car salesman, and someone who worked his way up from earning minimum wage to running an international business, he has a first-hand view of how America's exceptional capitalist spirit can lift everyone to success.
Puzder argues in his new book, THE CAPITALIST COMEBACK, that increasingly irrelevant left wing forces have launched an all out assault on a pro-business president in the White House. From its roots in the Progressive Era to labor unions to education to entertainment to its political resurgence with avowed socialist candidates such as Bernie Sanders, Puzder traces the development of the anti-profit forces in the United States and shows how, under President Trump, they can be vanquished for good.
If you are unable to attend, click here to order a signed copy and we'll ship the day after his appearance.