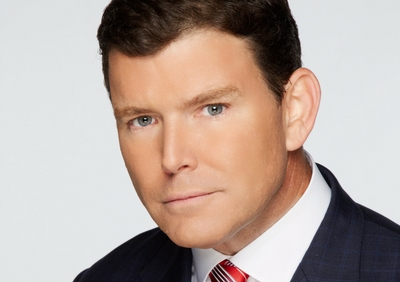 Meet Bret Baier
Fox News Chief Political Anchor
Tuesday, May 22nd, 7:30 p.m.
Lecture and Book Signing
Bret returns to the Nixon Library to present Three Days in Moscow, the riveting story behind President Reagan's historic Moscow Summit. He'll also talk about President Nixon's work to effectively thaw the Cold War.
Book purchase is required to attend this event: $28.99
(Member Price: $22.99)
Special Reception for Nixon Foundation Members:
Join us from 6:15 PM to 7:15 PM for a wine and cheese reception in the Pat Nixon Amphitheater. Cost for the Members Reception is $12 per person. RSVP with Anne Brown at 714-364-1161. Click here to become a Member.