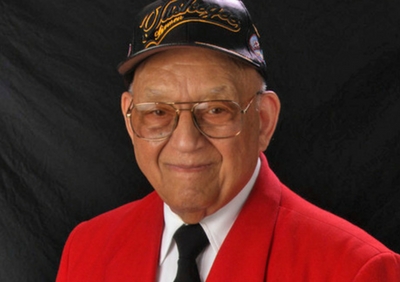 Meet Lt. Col. Robert Friend of the Tuskegee Airmen
Oldest surviving Red Tail Pilot of the Tuskegee Airmen, America's first black military pilots
Lt. Col. Friend will make a special appearance at the Nixon Library in honor of Black History Month. He will talk about his heroic experiences fighting for our country alongside the legendary Tuskegee Airmen during WWII.
Lt. Col. Friend will be in conversation with Fred Bell, Director of the Palm Springs Air Museum.
The program is free to attend.
Special Members Only VIP Reception!
Meet Lt. Col. Friend and get a signed lithograph of his Red Tail P-51 Mustang "Bunny" at the exclusive reception. The VIP package is $75 and includes two VIP tickets, sponsorship of Air Force JROTC cadets to attend the event, and the signed lithograph. Not a member but want to attend this unique opportunity? Click here.