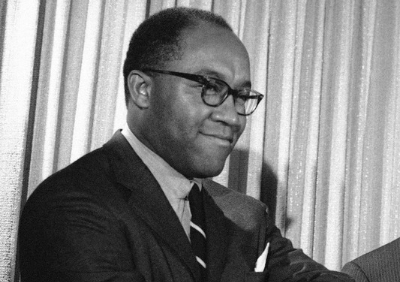 Lecture and Book Signing
March 13, 2019, at 7:00 PM
Author of You Can't Go Wrong Doing Right: How a Child of Poverty Rose to the White House and Helped Change the World
Special Assistant to President Nixon
Robert Brown has played a pivotal role alongside the great and the powerful of our time: trailing the mob in 1950s Harlem with a young Robert F. Kennedy; helping the white corporate leadership at Woolworth integrate their lunch counters; channeling money from American businesses to the Civil Rights movement; accompanying Coretta Scott King, at her request, to Memphis the day after her husband had been shot; advising President Nixon on how to support black entrepreneurship; becoming the only person allowed to visit Nelson Mandela in Pollsmoor prison in Cape Town.
Robert Brown will take you behind the scenes to learn about pivotal moments in the 20th century and how the lessons he learned at his grandmother's knee helped him shape America as we know it today.
You Can't Go Wrong Doing Right blends a heartwarming, historically fascinating account with memorable lessons that will speak to the dreamer in all of us.
Copies of You Can't Go Wrong Doing Right will be available for purchase at the Nixon Library Museum Store at the event.