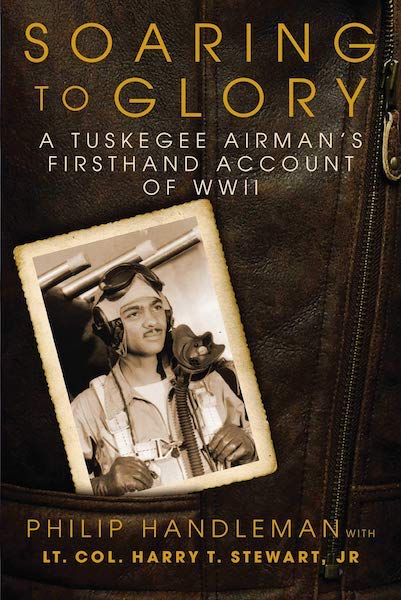 Meet Tuskegee Airman
Lt. Colonel Harry Stewart
Monday, June 10 | 7:00 PM
---
Free Admission
Meet Tuskegee Airman Lt. Colonel Harry Stewart, Author of Soaring to Glory: A Tuskegee Airman's Firsthand Account of WWII. In Conversation with co-author Philip Handleman.
He had to sit in a segregated rail car on the journey to Army basic training in Mississippi in 1943. But two years later, the twenty-year-old African American from New York was at the controls of a P-51 Mustang, prowling for Luftwaffe aircraft at five thousand feet over the Austrian countryside. By the end of World War II, he had done something that nobody could take away from him:
He had become an American hero.
This is the remarkable true story of Lt. Col. Harry Stewart Jr., one of the last surviving Tuskegee Airmen of World War II.