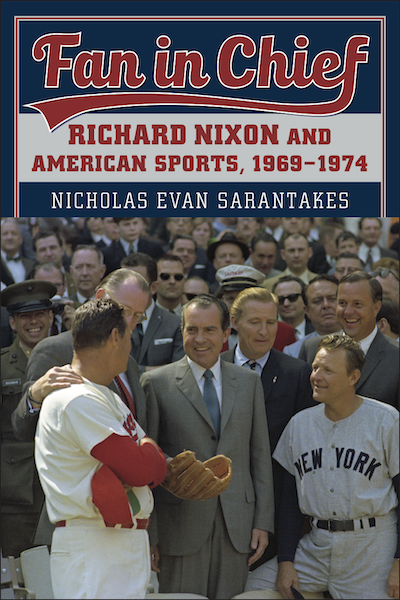 Author of Fan in Chief: Richard Nixon and American Sports, 1969-1974
TUESDAY, OCTOBER 15 AT 7PM
LECTURE & BOOK SIGNING
Nicholas Evan Sartantakes, Professor of History at the Naval War College, will discuss President Nixon's intertwined, and relatively unknown, relationship with the spectacle of American sports.
While in office, President Nixon did a lot more than just throw out the first baseball of the season; he was a genuine baseball and football fan, and his interest and engagement in American sports had an impact on the culture of the nation.
In this in-depth study, Sarantakes argues that sports are central to understanding Richard Nixon. When watching sports or attending athletic events, Nixon was his most unguarded and articulate. Consequently, Nixon was able to use sports in a way that communicated a recreational pastime, allowing him to effectively express his leadership, values, and policies to the American people.
Click Here to Register.