A Beginner's Guide to First Lady Pat Nixon
Learn about First Lady Pat Nixon in this online exhibit which highlights pivotal moments throughout her life.
Beginning with her birth in Ely, Nevada and her childhood in Southern California, and extending beyond her time at the White House, this educational exhibit provides an overview of her remarkable life.
1912
Thelma Catherine Ryan was born just before midnight on March 16, 1912, in a miner's shack in Ely, Nevada. Her father, the proud son of first generation Irish immigrants, decided almost immediately that his new daughter's birthday should thereafter be celebrated on March 17th, St. Patrick's Day. He affectionately christened her, "My St. Patrick's babe in the morning."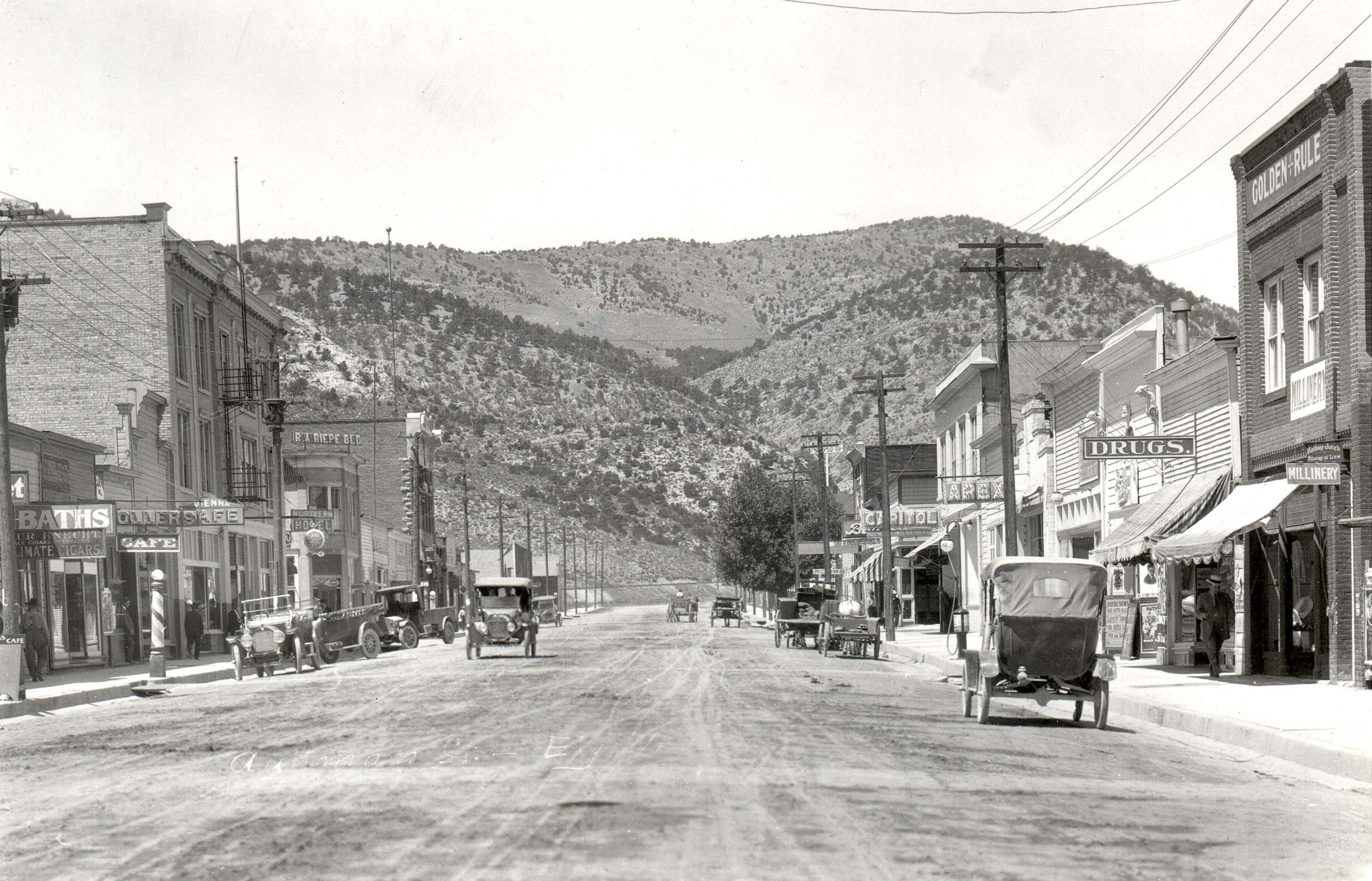 1913
The Ryan's set down roots on a 10 and a half acre farm in Artesia, California.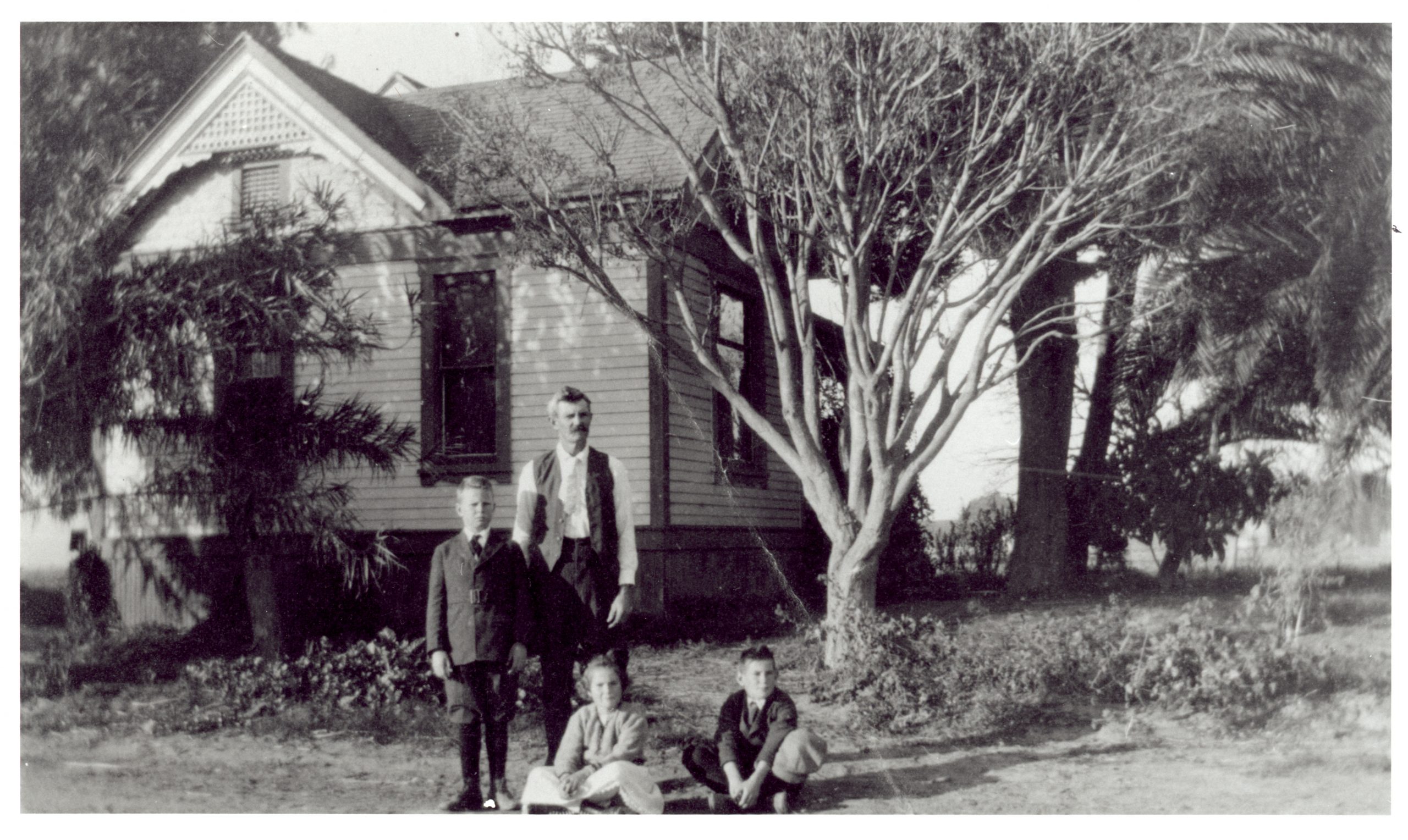 1932
In the fall of 1932, Patricia Ryan or Pat (as she now preferred to be called), was offered the opportunity to travel outside California for the first time in her life. An elderly couple from Connecticut, who had been visiting California for several months, needed someone to drive them, and their car, back East.  Despite never having driven outside the state – let alone across the country – the couple hired the 20-year-old after a single interview. The payment consisted of a bus ticket home to Artesia.
Pat Ryan decided to stay with family in New York and learned the art of medical care before heading home.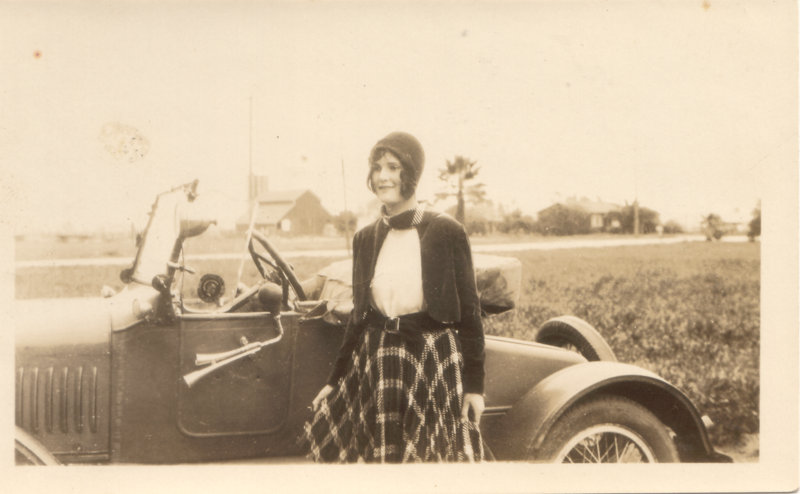 1934-1937
In the fall of 1934, Pat entered  the University of Southern California – a dream of higher education finally coming to fruition. Pat qualified for a research fellowship, much like today's work-study programs which covered her tuition. Unfortunately, it was not enough to live on. Over the course of her years at USC, Pat held a variety of jobs to help meet expenses. She worked as a salesgirl at Bullocks – a fashionable department store in Los Angeles – and as a Hollywood movie extra. Three years after beginning her studies at USC, Pat Ryan graduated with honors and an equivalent to a Master's Degree in Education.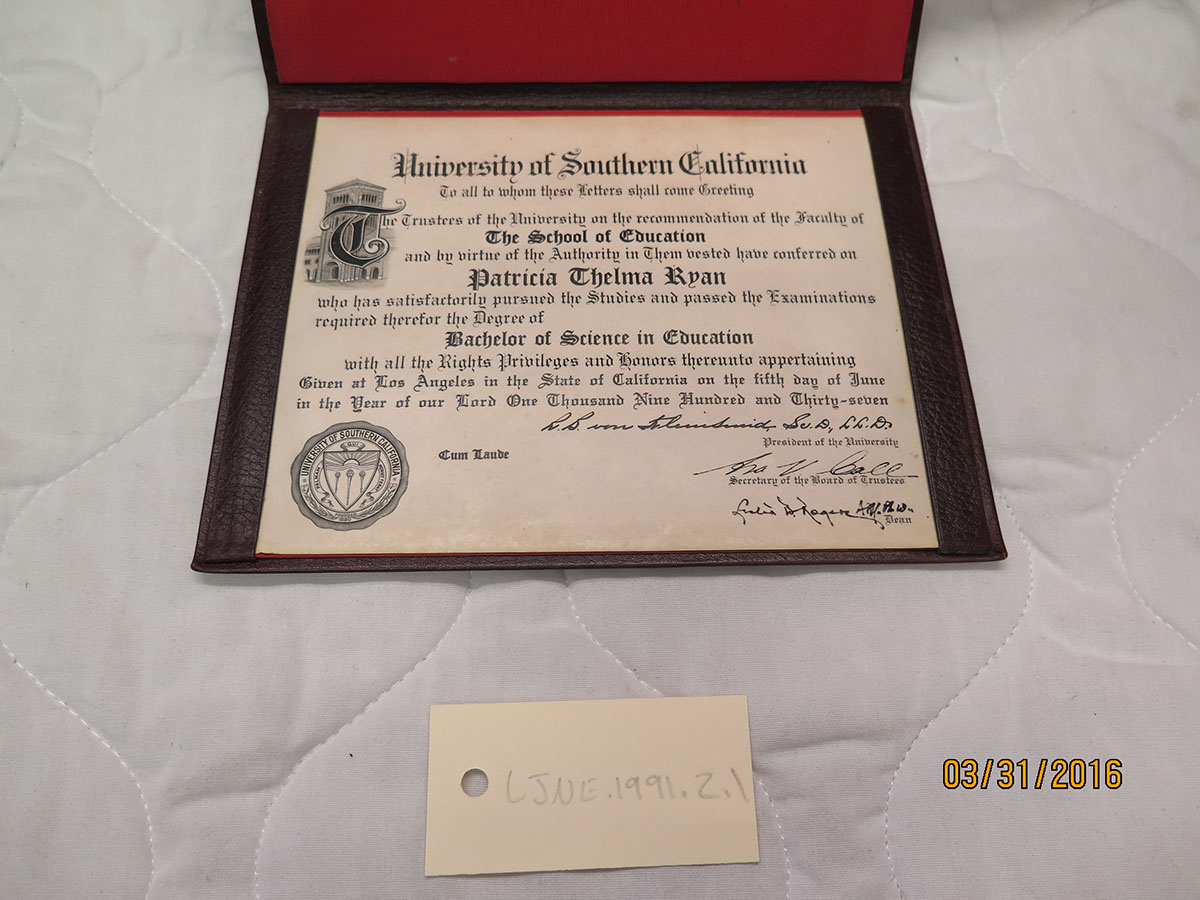 1938
At Whittier High School, teachers were expected to be involved in the community outside of school. Since Pat Ryan had experience in acting during her time at USC, she decided her community involvement would be to try out for the play, The Dark Tower, which was being staged by the Whittier Community Players. Unbeknownst to Pat Ryan, also at the tryouts was the up-and-coming young Whittier attorney, Richard M. Nixon.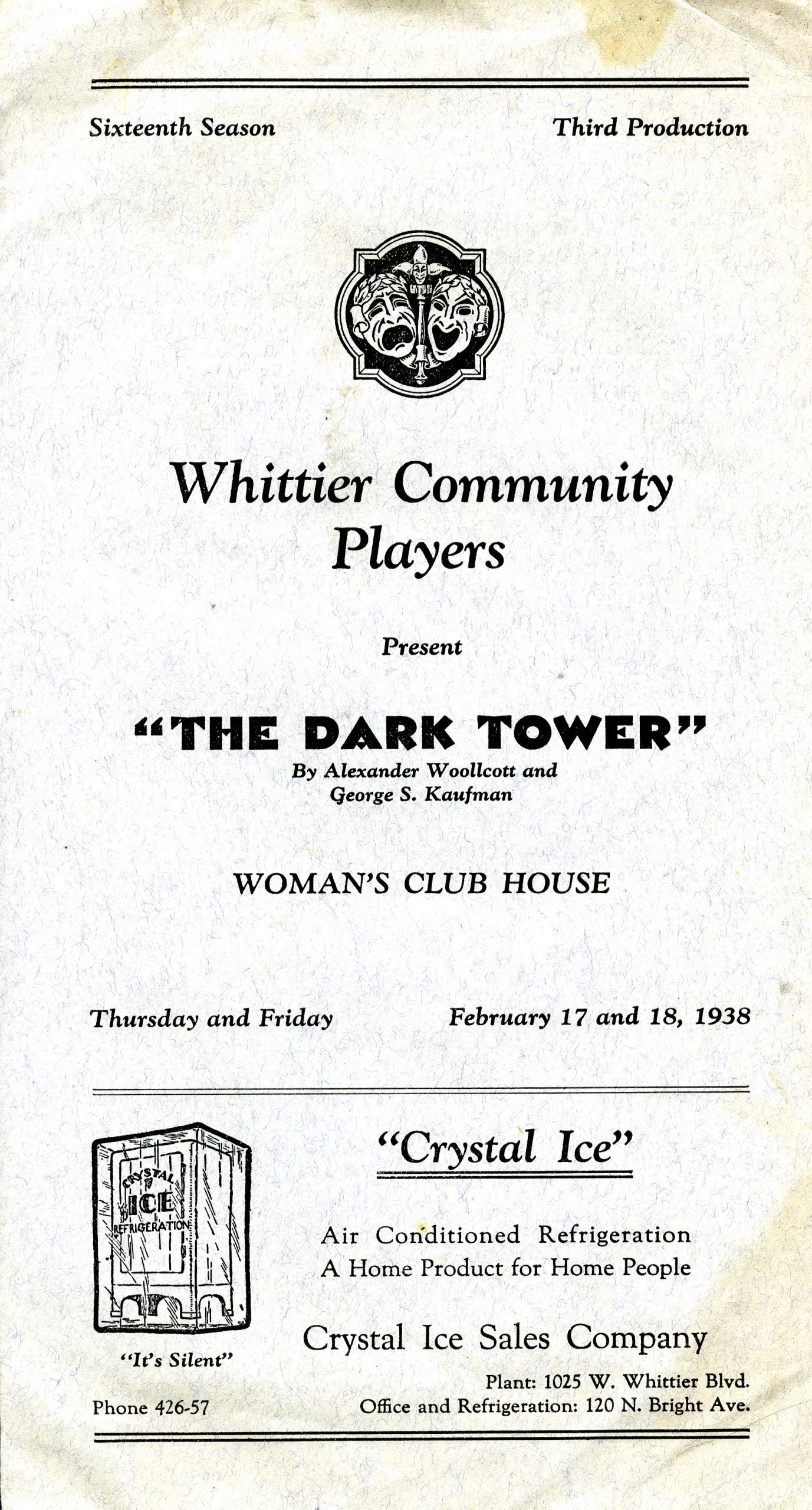 1940
On June 21, 1940, Pat Ryan married Richard Nixon in a small ceremony at the Mission Inn in Riverside, California. The Couple exchanged vows in from of a Quaker minister with only family and a dozen friends in attendance.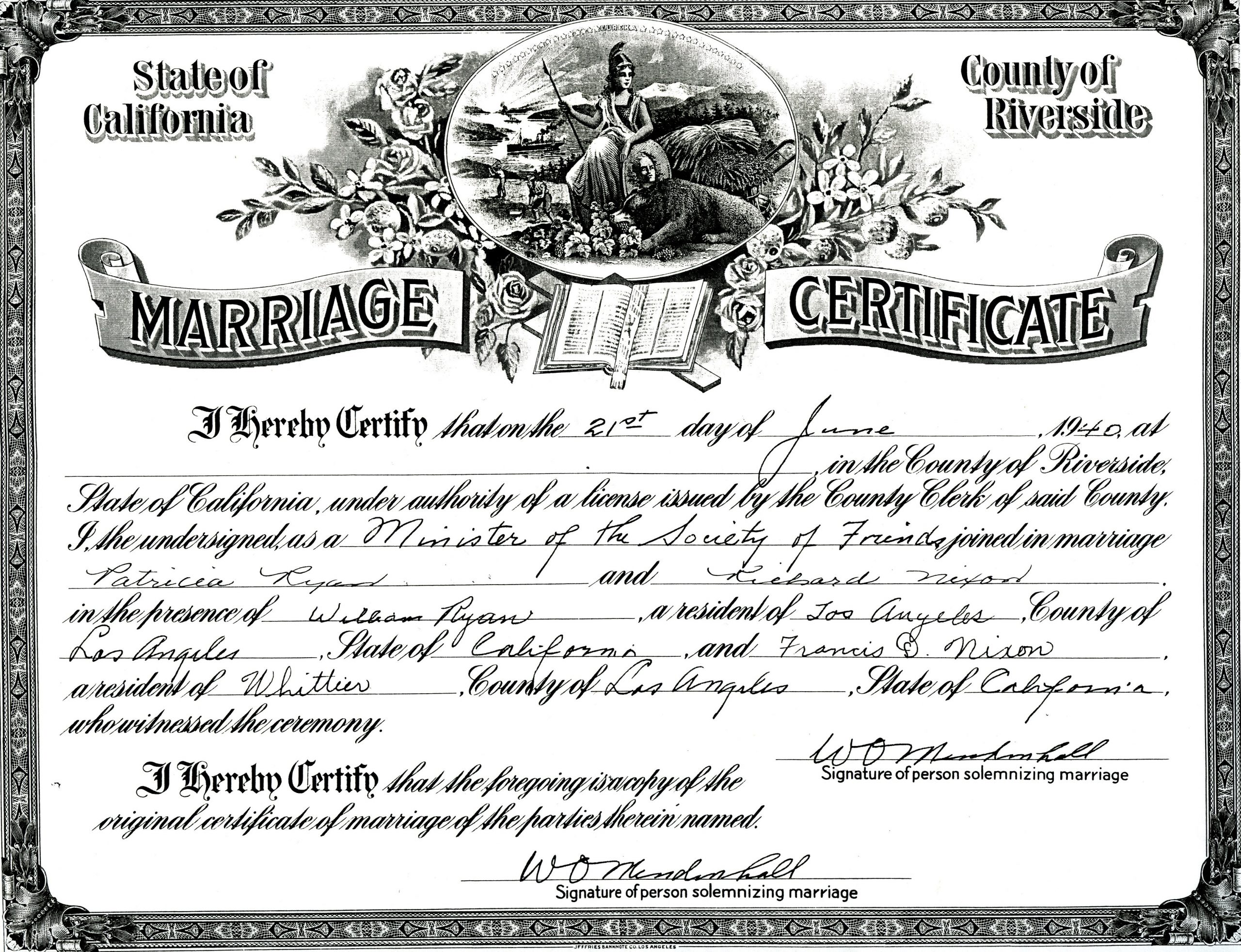 1943
During World War II, women were entering the work force in large numbers as millions of men joined the armed forces. With Pat's credentials, she obtained a position and an annual salary of $2,000.00 with the Office of Price Administration (OPA) – a federal agency established to help control prices during the course of the war.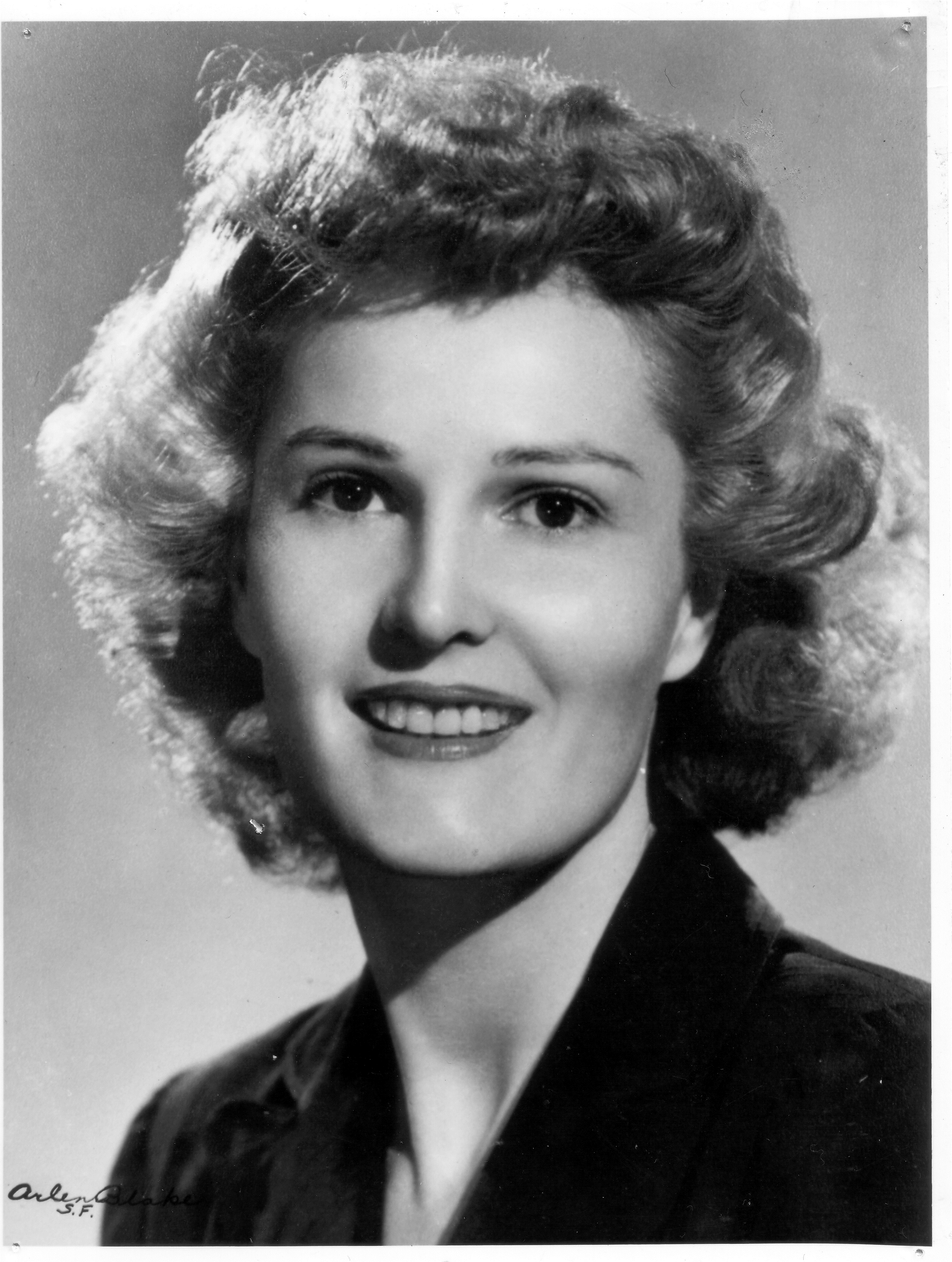 1946
The Pat and Dick Team, as their first campaign was named, began with a victory in 1946 as Richard Nixon was the first citizen from Whittier to be elected to Congress.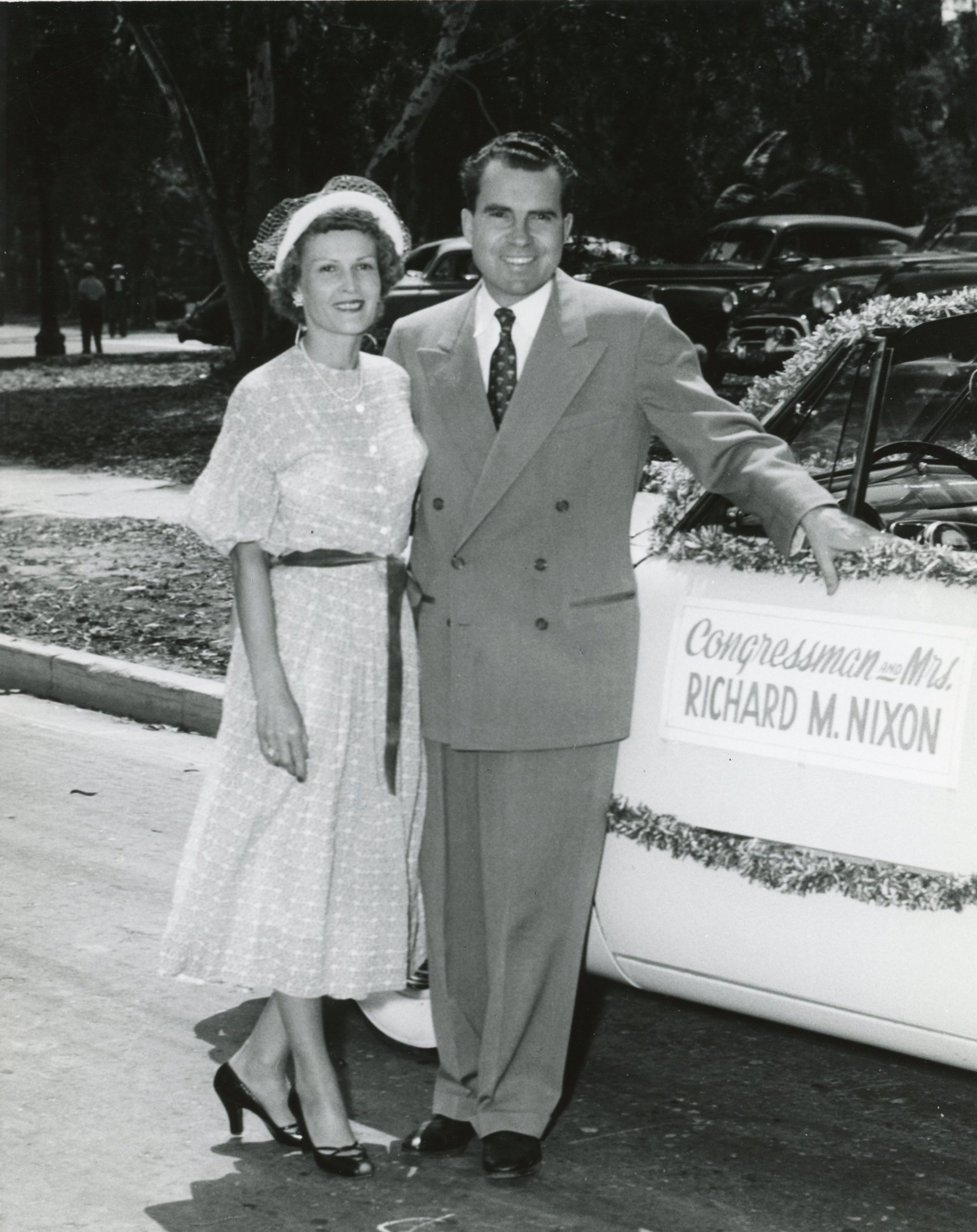 1952
In 1952, Richard Nixon was approached to be the running mate of General Dwight D. Eisenhower in the Presidential election, thus began another round of campaigning for the Pat and Dick Team. After a difficult campaign, the 1952 Presidential Election concluded on November 6 with Eisenhower and Nixon claiming victory.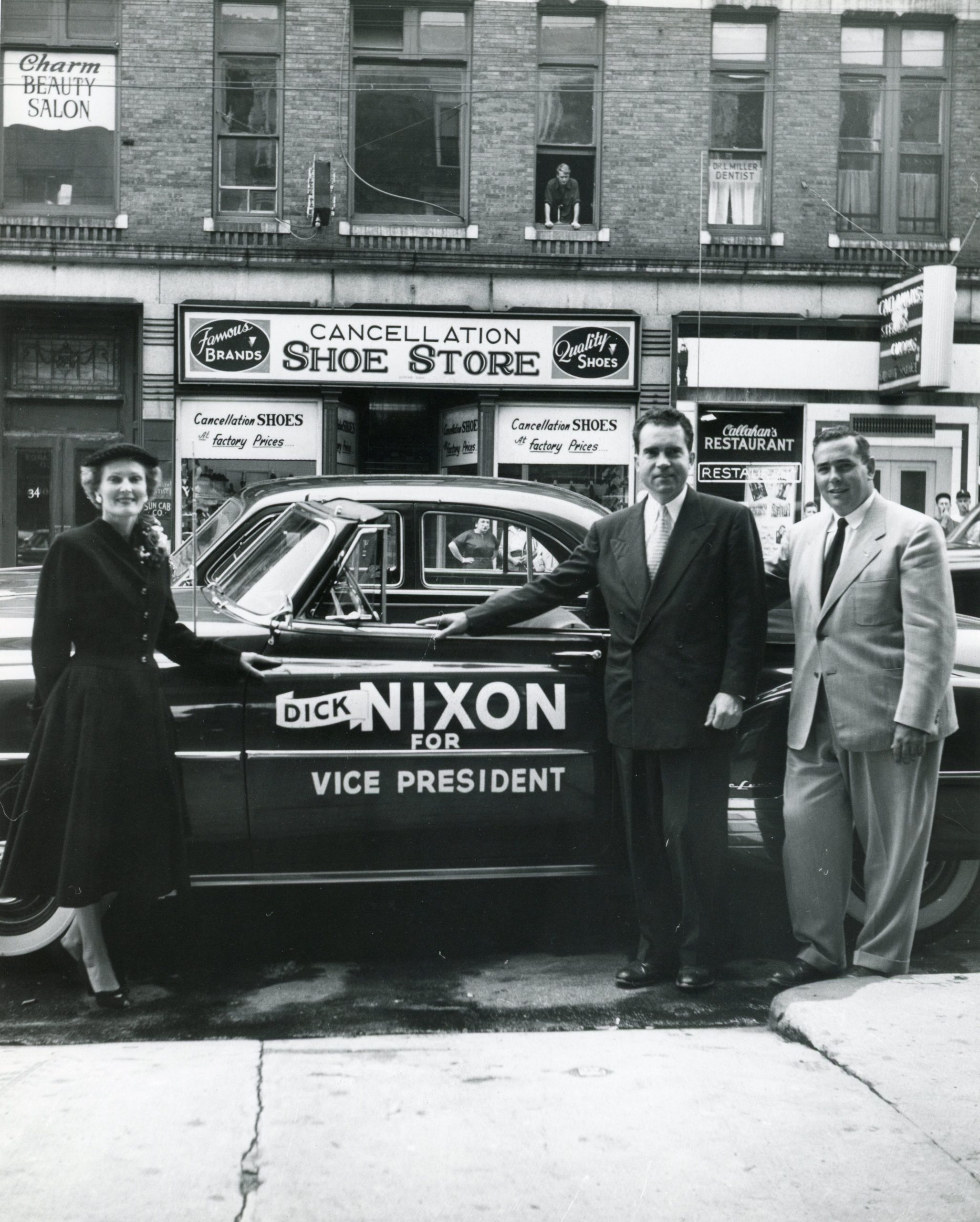 1953
On January 20, 1953, in the height of winter, Pat Nixon stood on the balcony of the Capital Building during the 1953 Presidential Inauguration. In her hands, she held two Nixon Family Bibles – heirlooms of Richard Nixon. As he placed his hand on the bibles and took the oath of office of the Vice-Presidency, Pat Nixon, Second Lady of the United States held them proudly.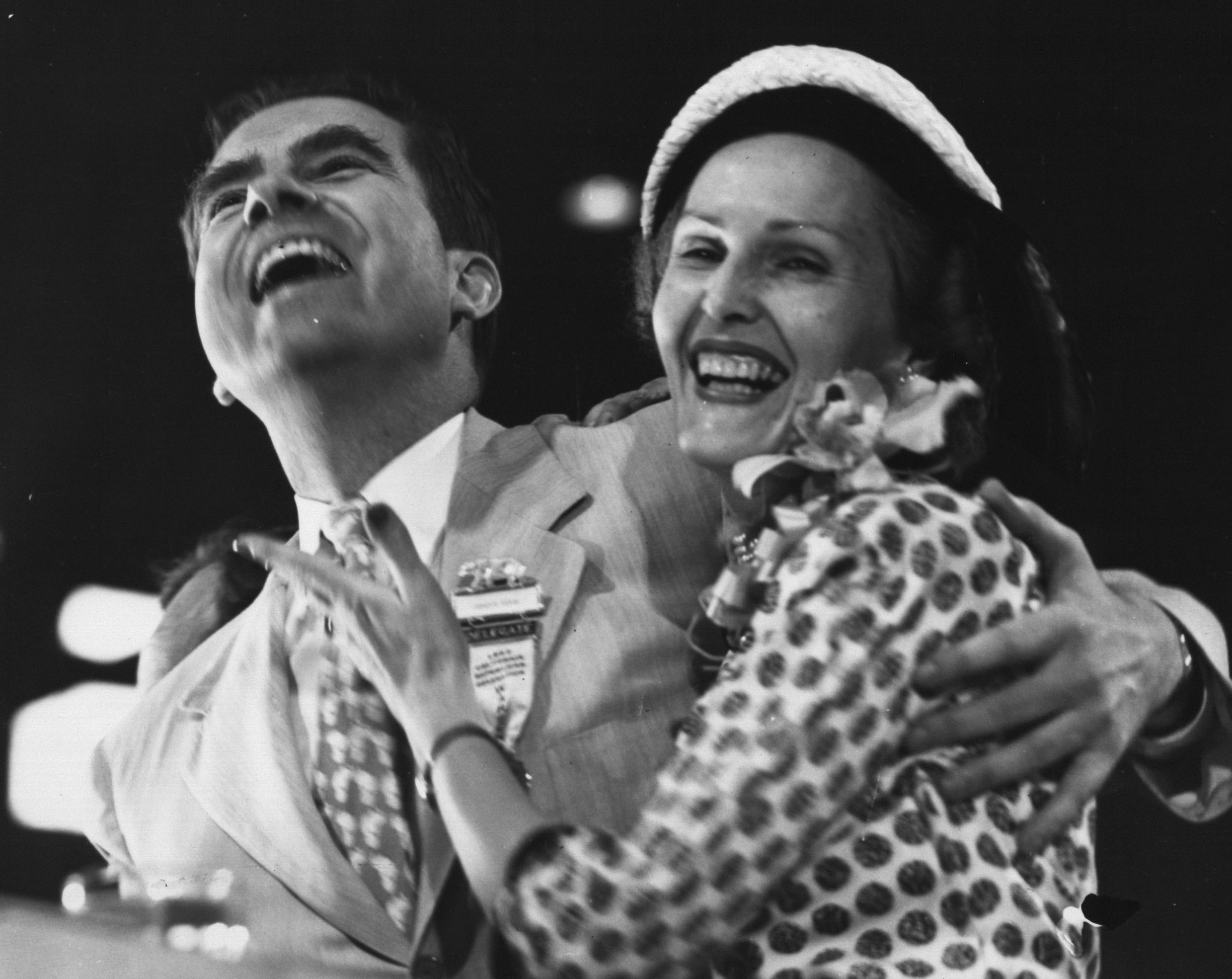 1953 Goodwill Tour
In 1953, President Eisenhower asked the Vice President and Pat Nixon to represent the United States on a "Goodwill Tour." Crossing oceans, continents, and time zones, the Nixon's and their official party of just five had to cope with the challenging conditions of international travel in the days before the "Jet Age." At each stop, Second Lady Pat Nixon departed from the normal round of official appointments, instead she visited more than two hundred schools, hospitals, and other public institutions looking into social and educational conditions. Pat Nixon met with hospital patients, visited with residents in public housing projects, and spent time with children in schools and orphanages. She would, according to one newspaper reporter, go anywhere she could to "earn friends for the U.S."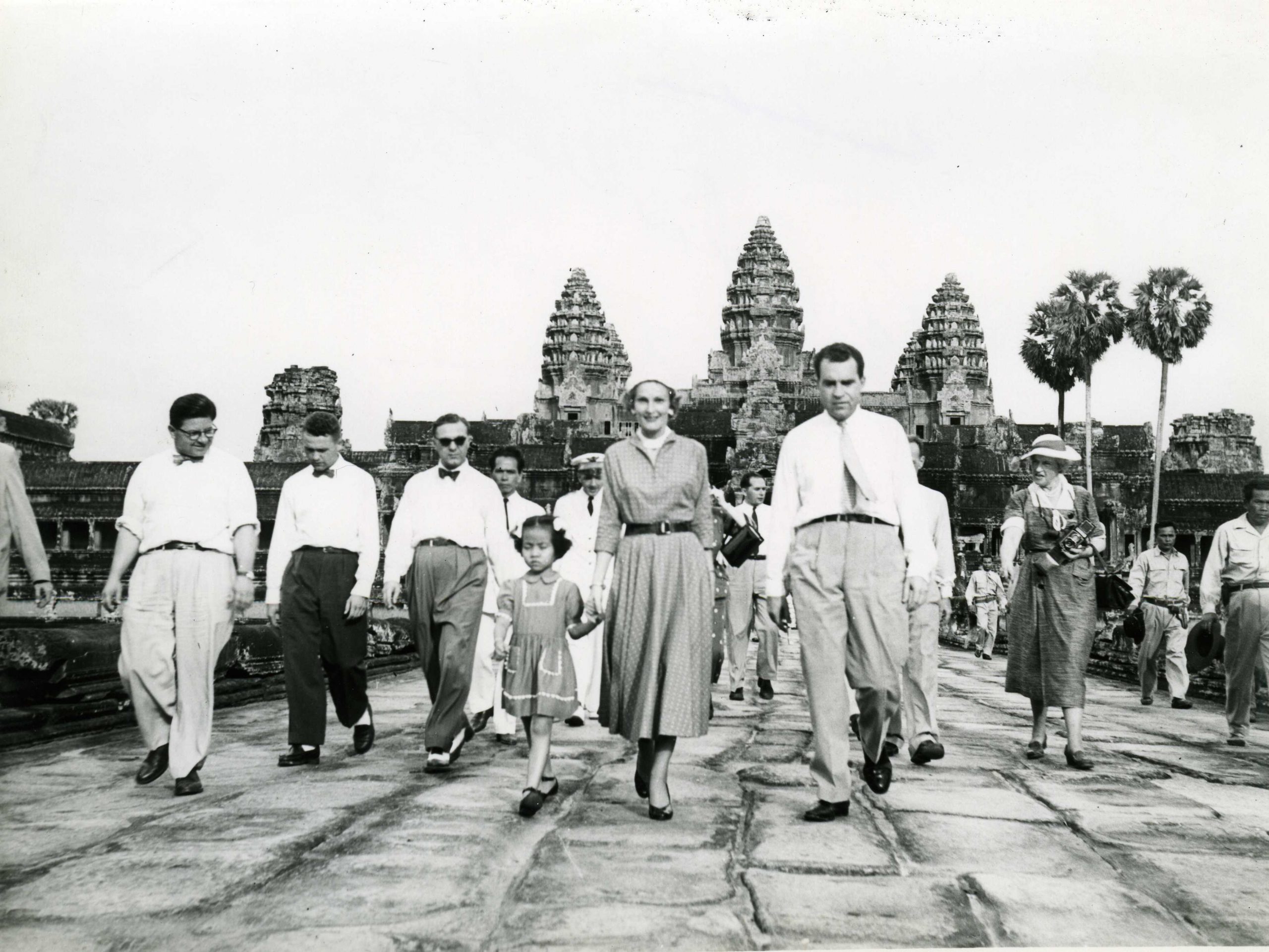 1958
1958 Goodwill Tour
As the Nixon's landed in Caracas, Venezuela's capital, an angry, seething mob disrupted the arrival ceremony. Throwing stones and spitting at the Vice President and Mrs. Nixon, the hostile airport reception was just the first of the dangers the Nixon's would face that day. As their motorcade drove through the capital city, more than 500 demonstrators quickly mobbed the cars, pelting them with rocks and beating the windows with lead pipes and baseball bats. Others began to rock the cars, hoping to overturn them. The brutal assault lasted for 12 minutes. Finally a path was cleared and the cars sped to safety. The Nixon's were very nearly killed in Caracas, but Pat Nixon remained, in the words of an aide was in the car with her, "serene."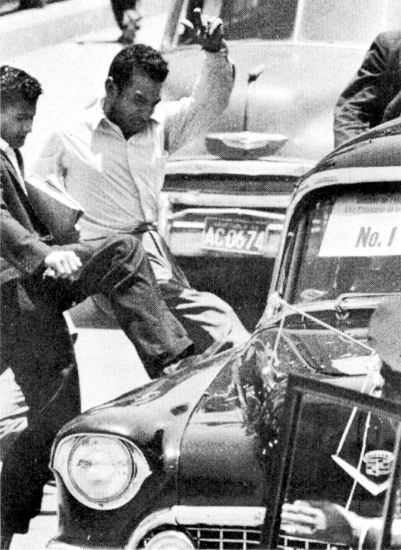 1960
VP Richard Nixon ran for President against Senator John F. Kennedy. Pat Nixon campaigned alongside her husband and traveled to all 50 states during the campaign. Kennedy defeated Nixon by the smallest popular-vote margin in American history.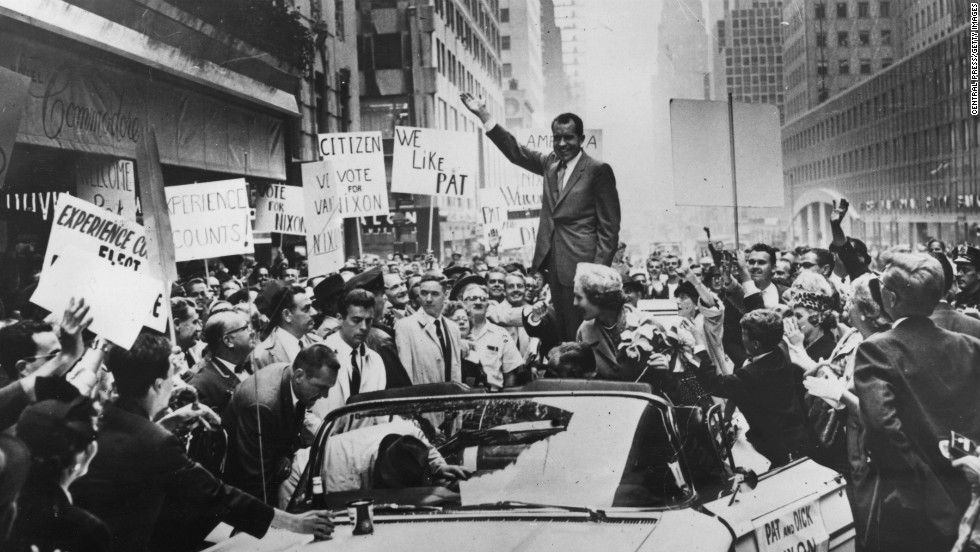 1962
Pat Nixon campaigned with her husband when he made a run for governor of California against the incumbent Governor Pat Brown. Richard Nixon lost and announced his split from political life.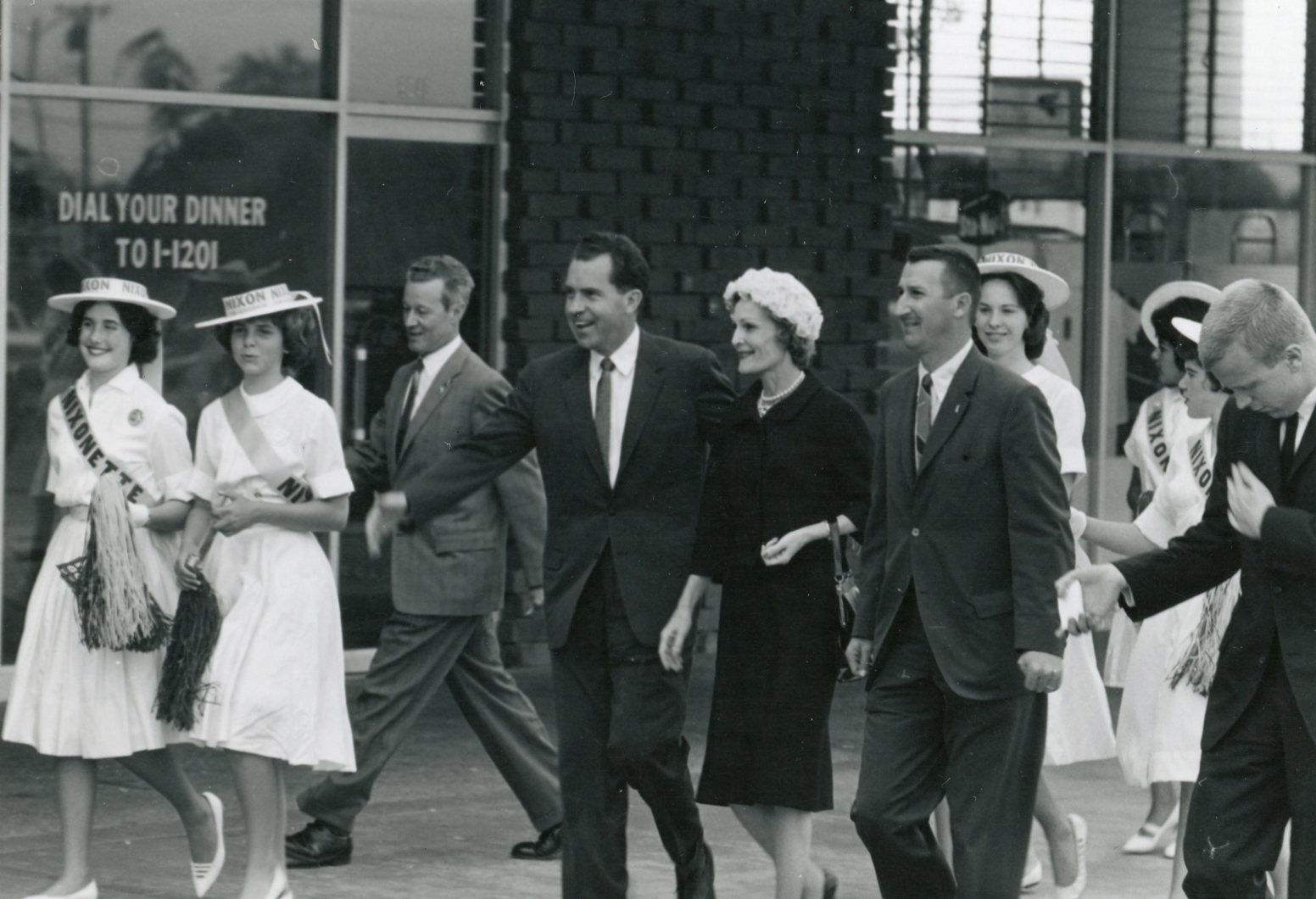 1968
Richard Nixon's 1968 presidential campaign was announced on February 2, 1968 and Pat Nixon maintained a schedule as demanding and exhausting as the candidates.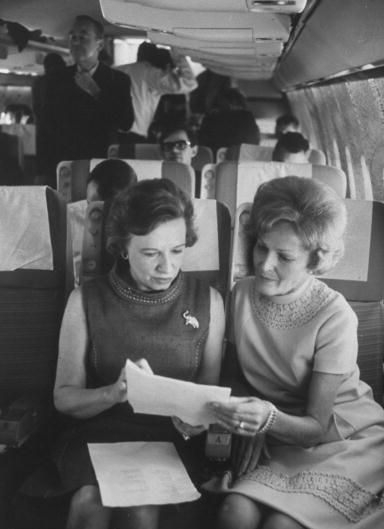 November 5, 1968
Richard Nixon won the Presidential Election against Vice President Hubert Humphrey.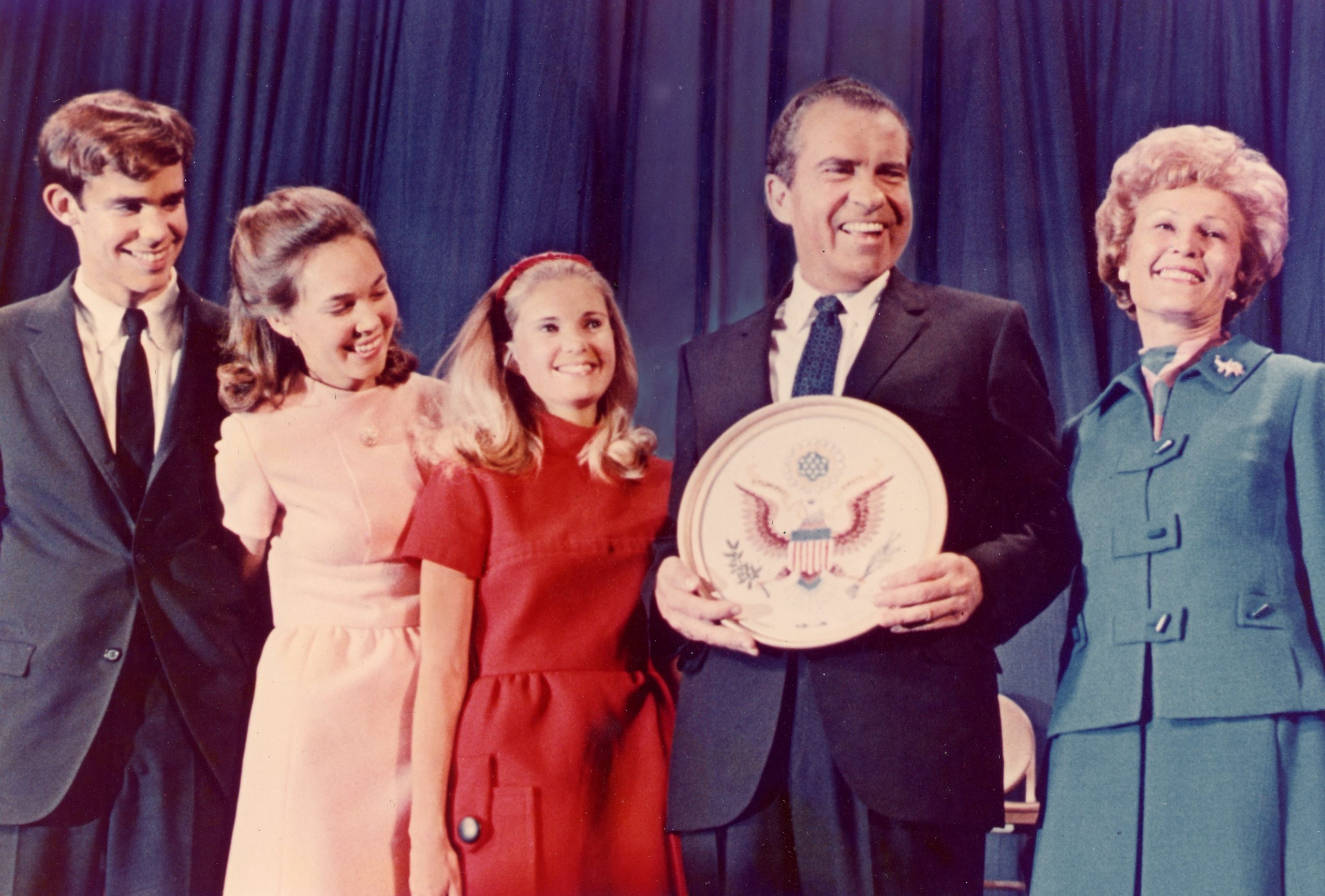 1969
January 20, 1969
As her husband, Richard Nixon, took the oath of office as President of the United States, Pat Nixon held the Nixon and Milhous family bibles.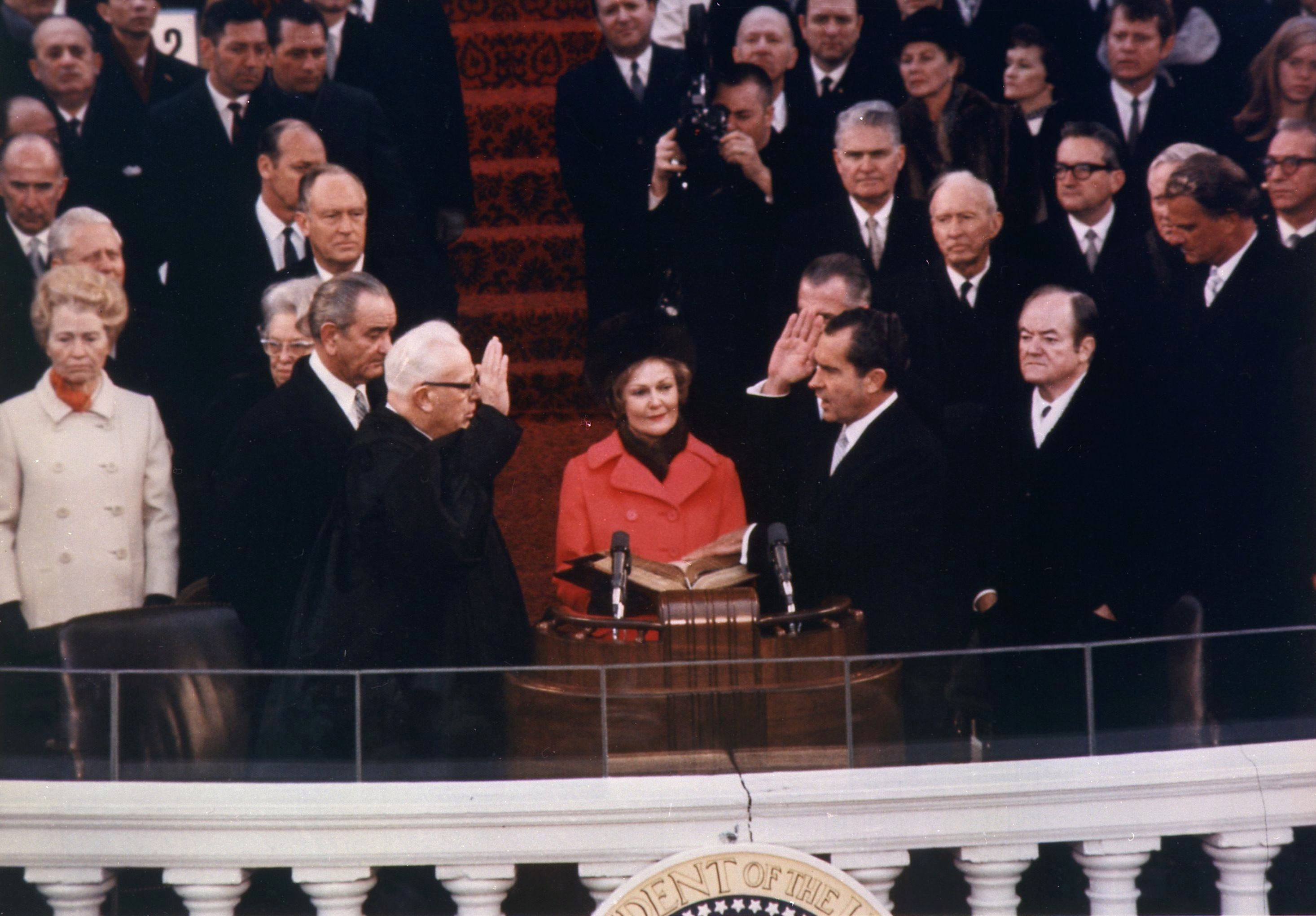 When Pat Nixon became First Lady, the war in Vietnam was raging. Just six months after entering the White House, First Lady Pat Nixon traveled to South Vietnam, becoming the first First Lady ever to enter an active combat zone.
Shortly after arriving in Saigon, South Vietnam's capital, Pat Nixon left the heavily fortified city traveling in open-door military helicopter directly over the fighting which was still ongoing. She landed first at an orphanage, visiting Vietnamese children who had lost their parents in the war. Her second stop was at an Army Hospital where she comforted wounded soldiers. During her visit, Pat Nixon was asked by several of the soldiers to send notes to their families stating that she had seen them and they were in good spirits.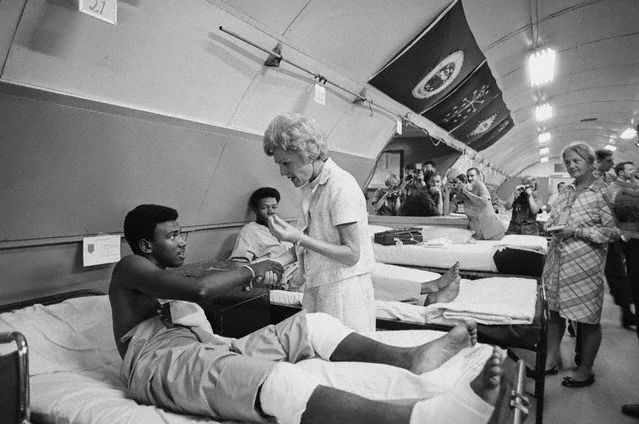 December 28 & 30,1969
Pat Nixon requested the White House be open for nighttime tours. This act began the beloved American tradition of Candlelight Christmas Tours of the White House.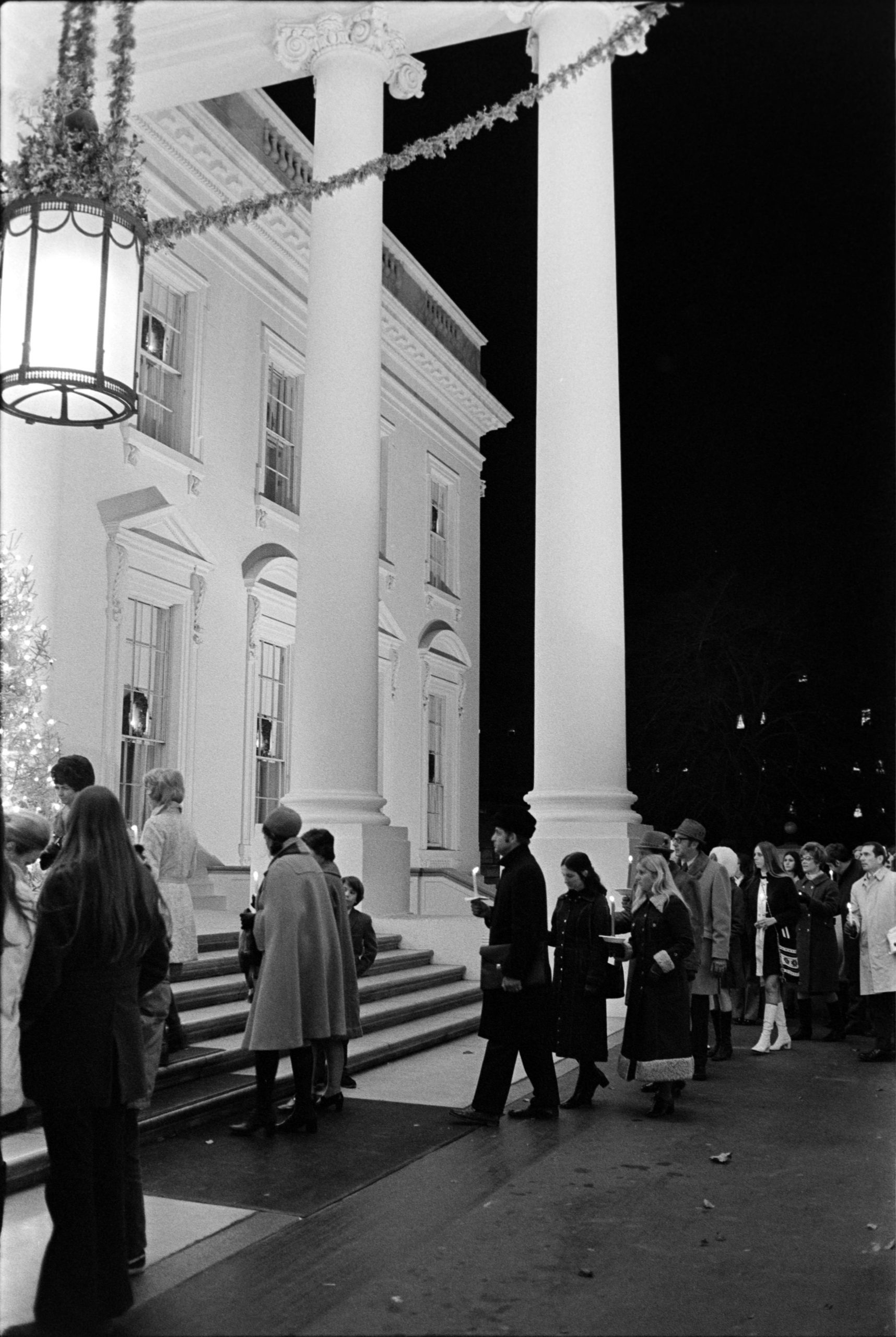 January 28, 1970
Pat Nixon met with the Committee for the Preservation of the White House to begin plans to renovate the seven State Rooms of the White House.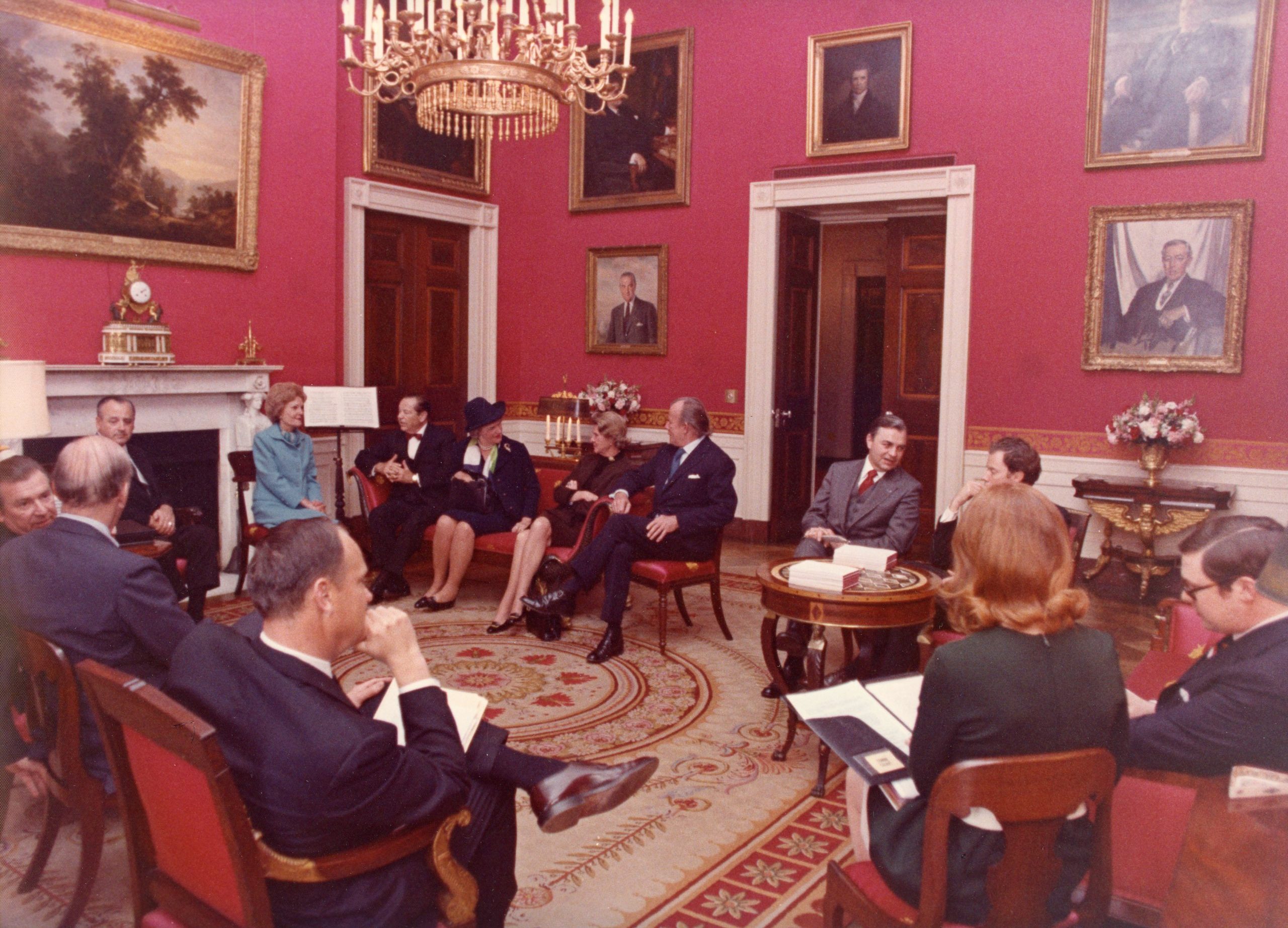 1970
On May 31, 1970, a deadly earthquake struck some of the most remote, mountainous regions of Peru. The devastation caused by the earthquake killed more than 50,000 people and left another 800,000 homeless.
As reports of the destruction slowly filtered back to the United States, First Lady Pat Nixon grew increasingly concerned about those who survived the quake. Determined to help, Pat Nixon decided to travel to Peru to bring emergency supplies.
After Pat Nixon's visit, a high-ranking Peruvian official declared that, "this visit by Mrs. Nixon has done more to improve the relations with our country than anything the United States has done in a hundred years." She received the highest decoration from the Peruvian Government – the Grand Cross of the Order of the Sun.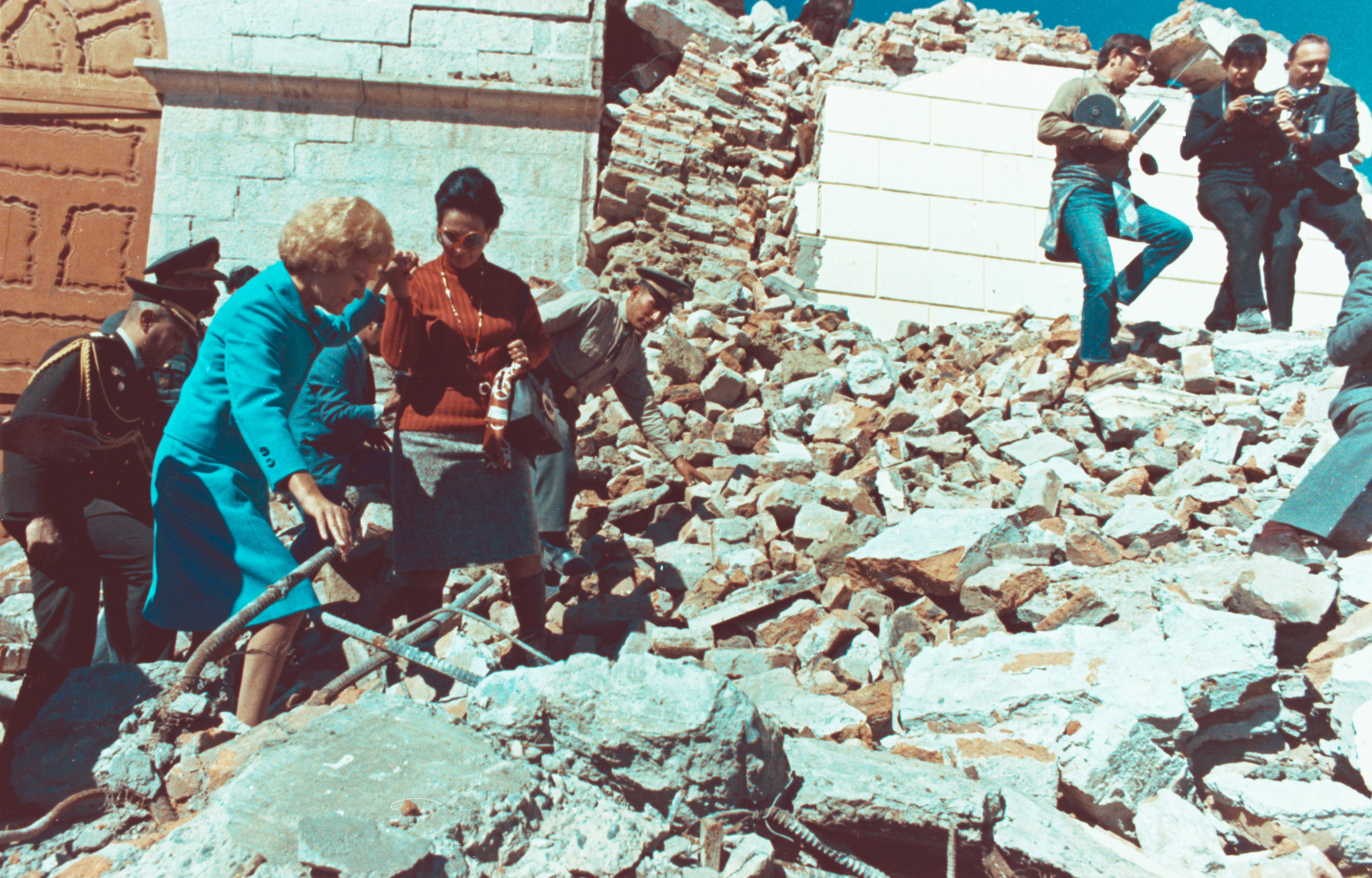 November 25, 1970
Pat Nixon's project to have the White House illuminated in the evening was completed with an official ceremony on the White House lawn. The White House has been illuminated ever since.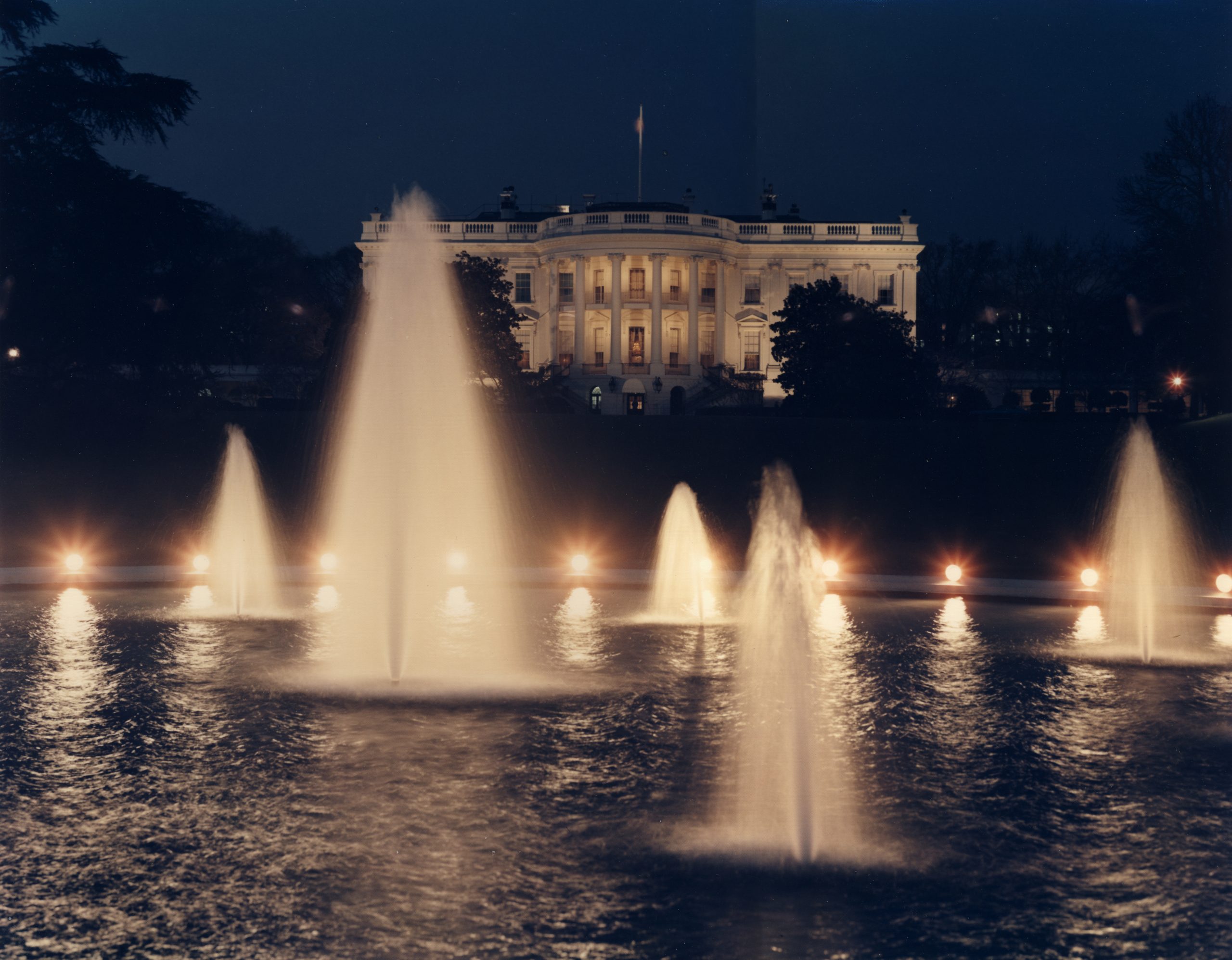 1972
Africa Trip
She became the first First Lady to visit Africa in 1972, on a 10,000-mile, eight-day journey to Ghana, Liberia, and the Ivory Coast. Upon arrival in Liberia, Pat was honored with a 19-gun salute, a tribute reserved only for heads of government.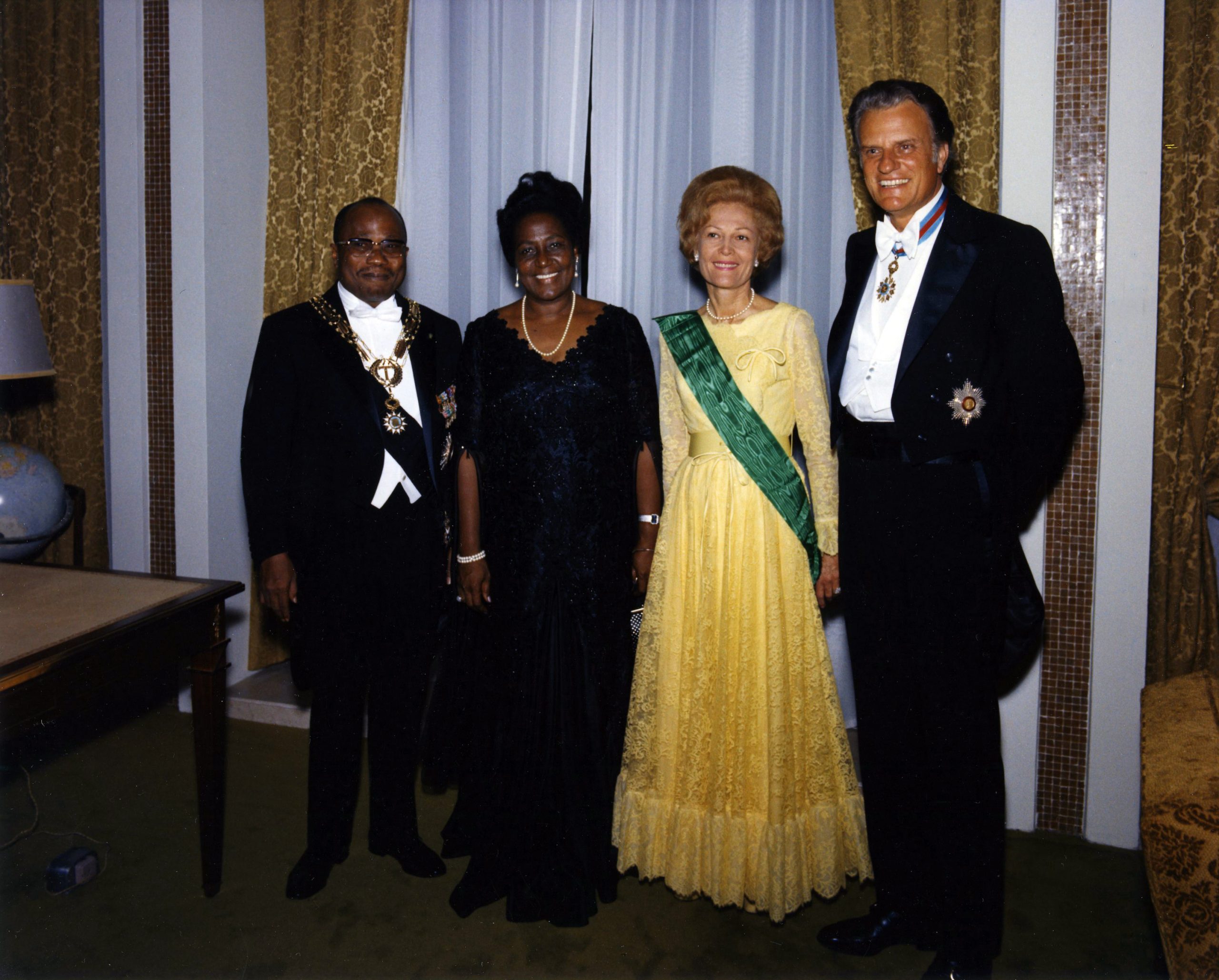 China Trip
On February 21, 1972, two years into the presidency, the Nixon's arrived in Peking, China and were welcomed by Premier Zhou Enlai. President Richard Nixon extended his hand and shook hands with the Premier in a formal greeting. Pat Nixon, standing in her vibrant red coat held more significance than many had realized as the color red was the symbol of "good luck."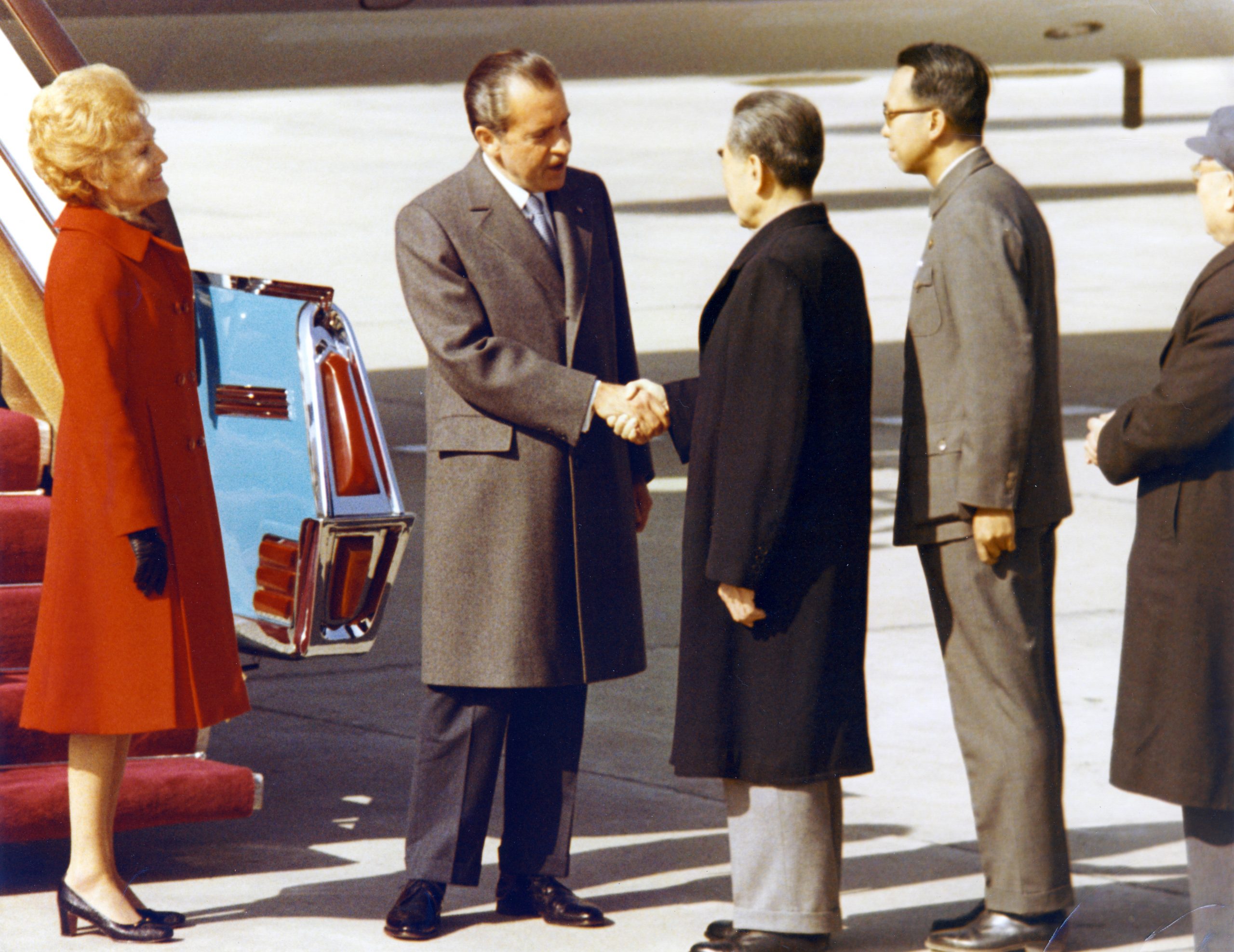 Soviet Union Trip
May 21-27, 1972, First Lady Pat Nixon and the President journeyed to the Soviet Union. President Nixon and Premier Leonid Brezhnev signed the historic agreement on the limitation of strategic arms.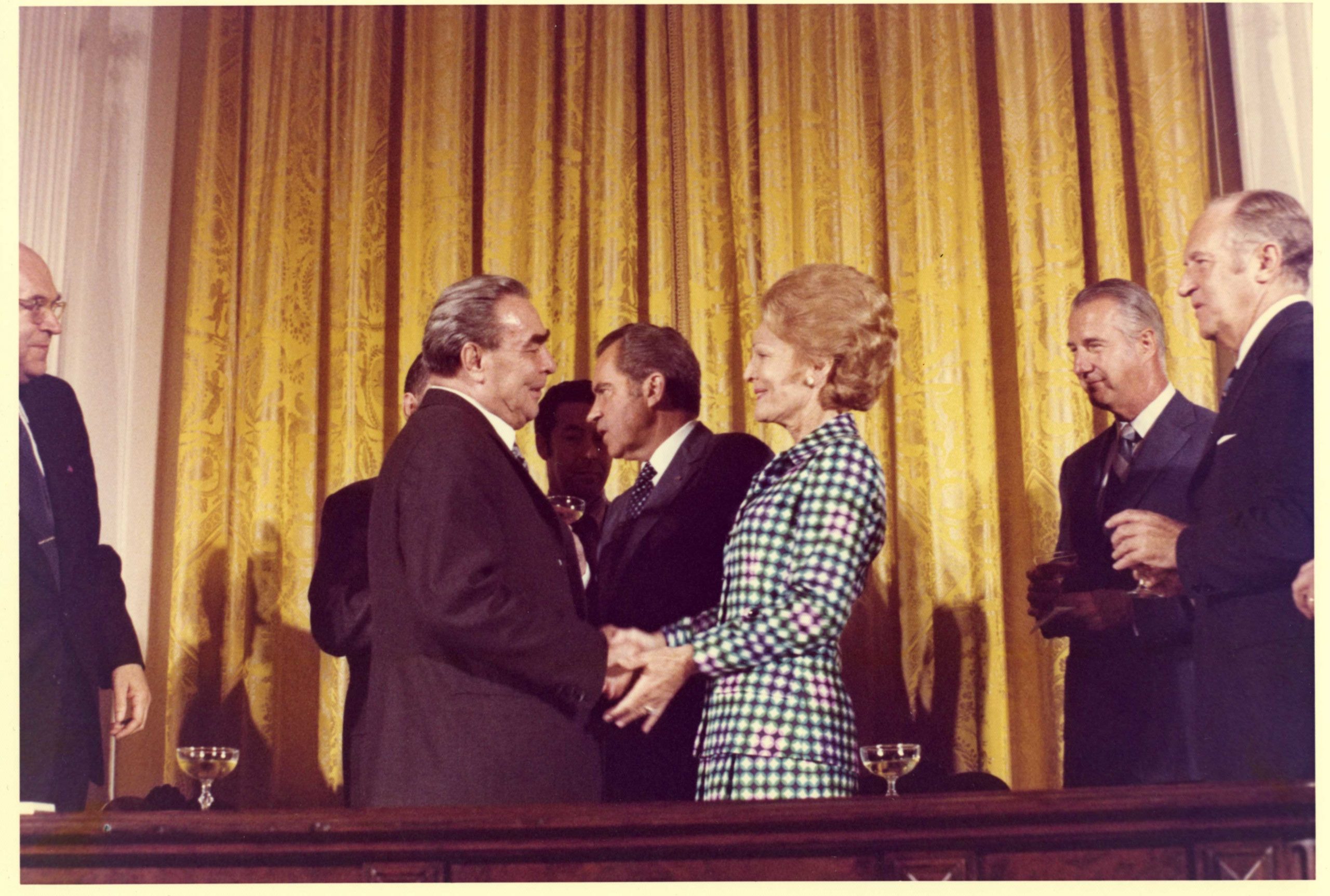 January 20, 1973
President Nixon was re-elected with largest mandate in American history, winning 49 out 50 states, and nearly 61 percent of the popular vote.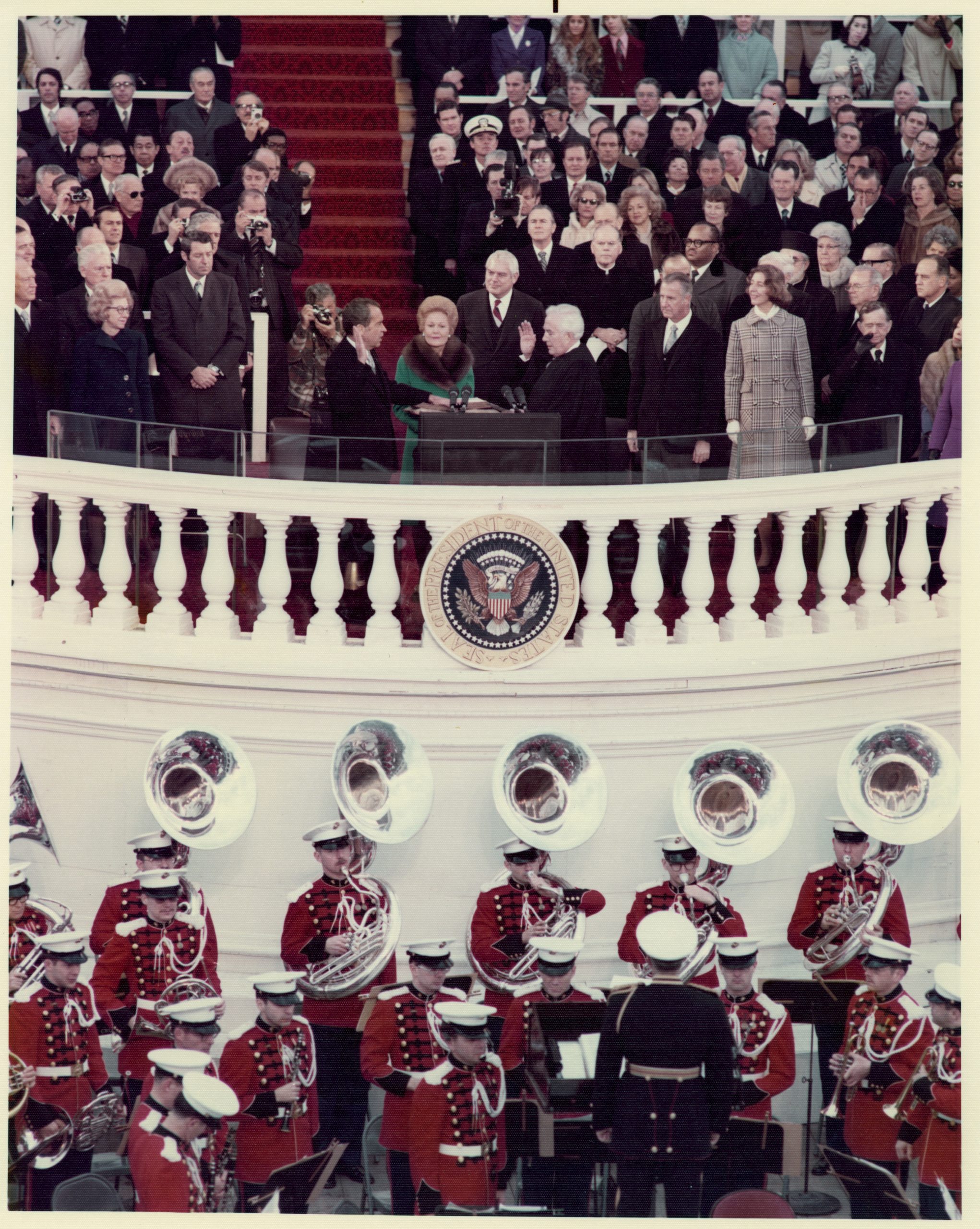 1973
May 24, 1973, First Lady Pat Nixon and President Nixon hosted the largest dinner ever held at the White House for American POWs who returned from Vietnam.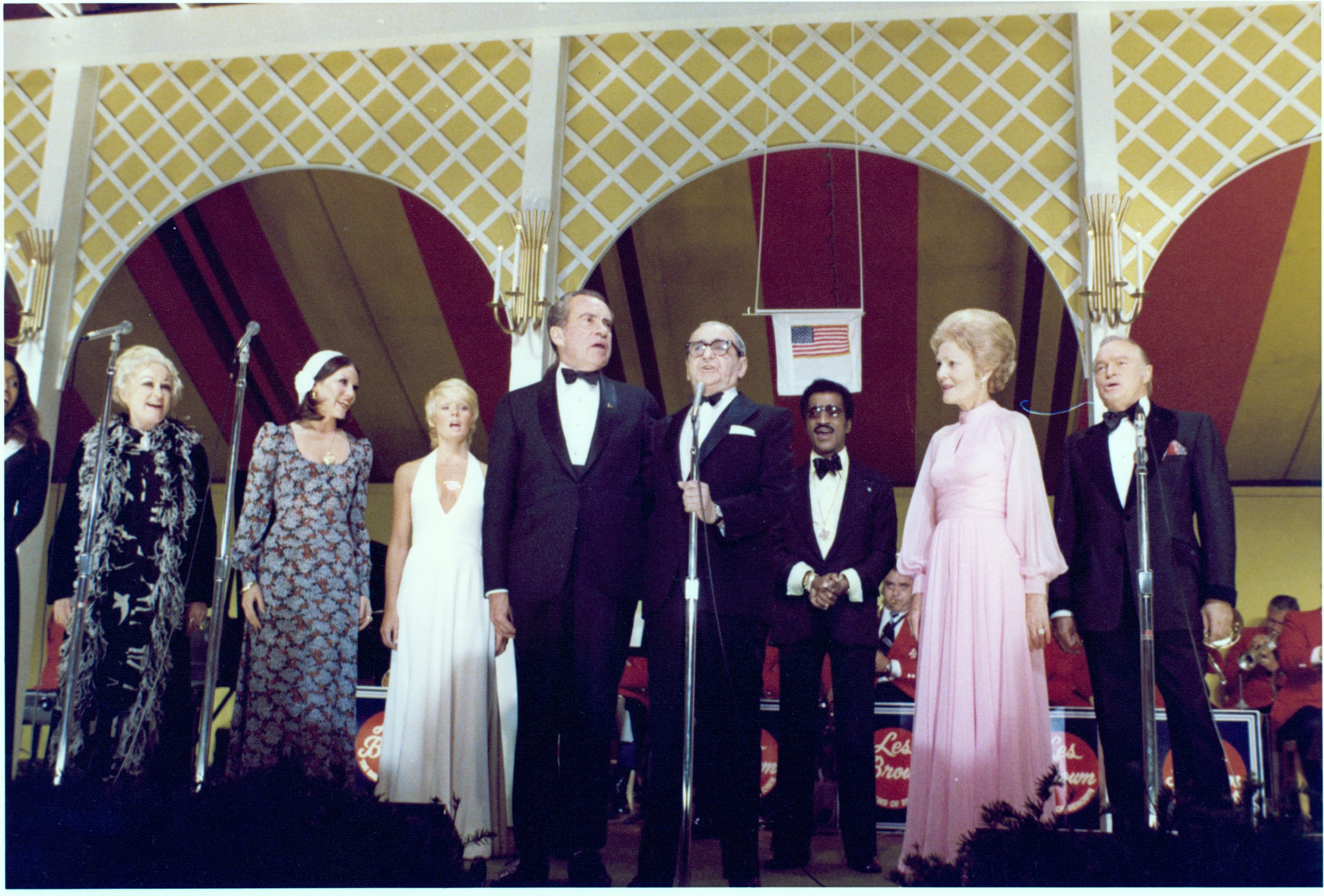 1974
June 1974, Pat Nixon accompanied President Nixon on a trip to Egypt, Israel, Jordan, Syria, and Saudi Arabia.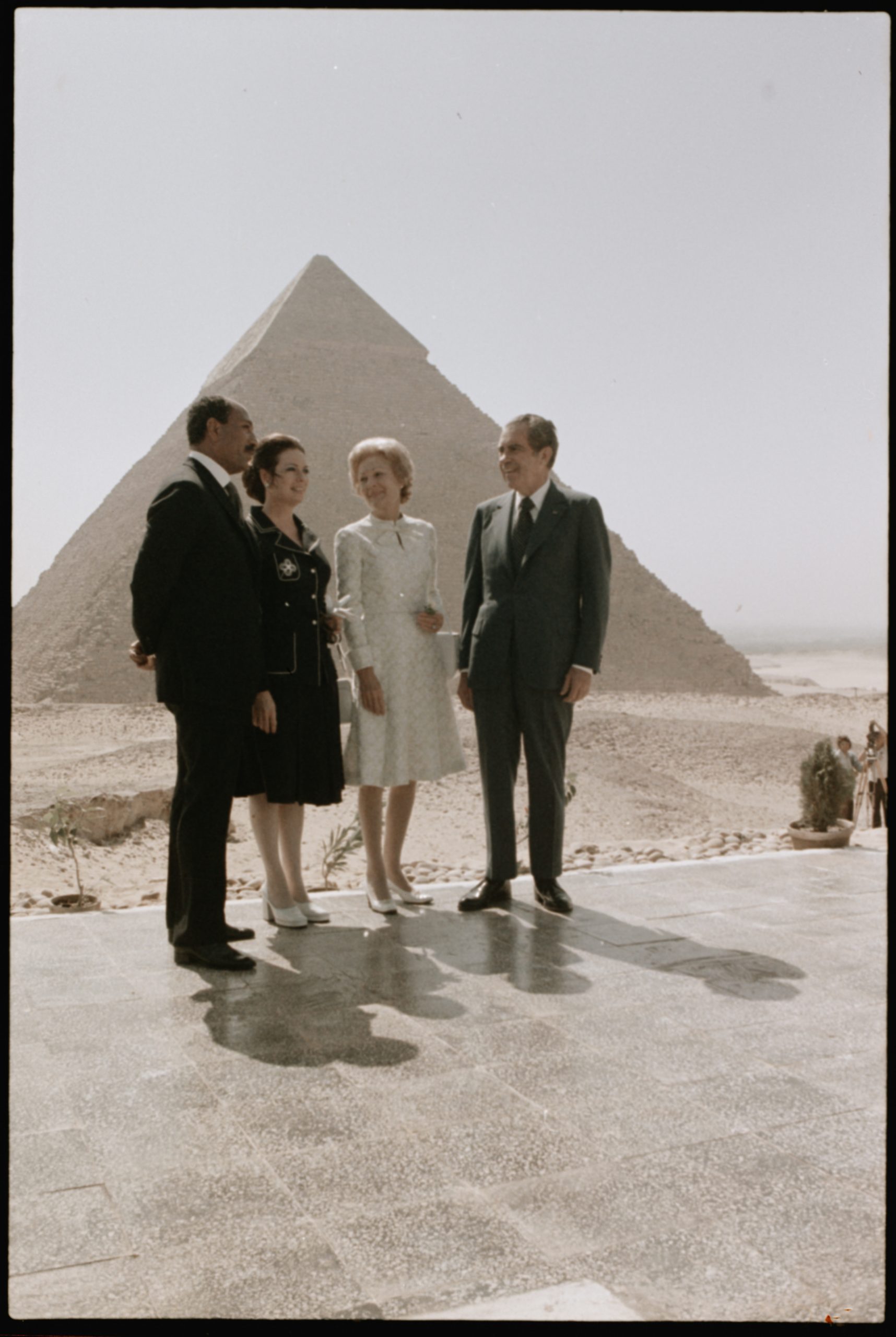 August 9, 1974 – Pat Nixon stood with her family as her husband, President Nixon delivered his farewell to the White House staff. Shortly after, the Nixon's returned to their home in San Clemente, California.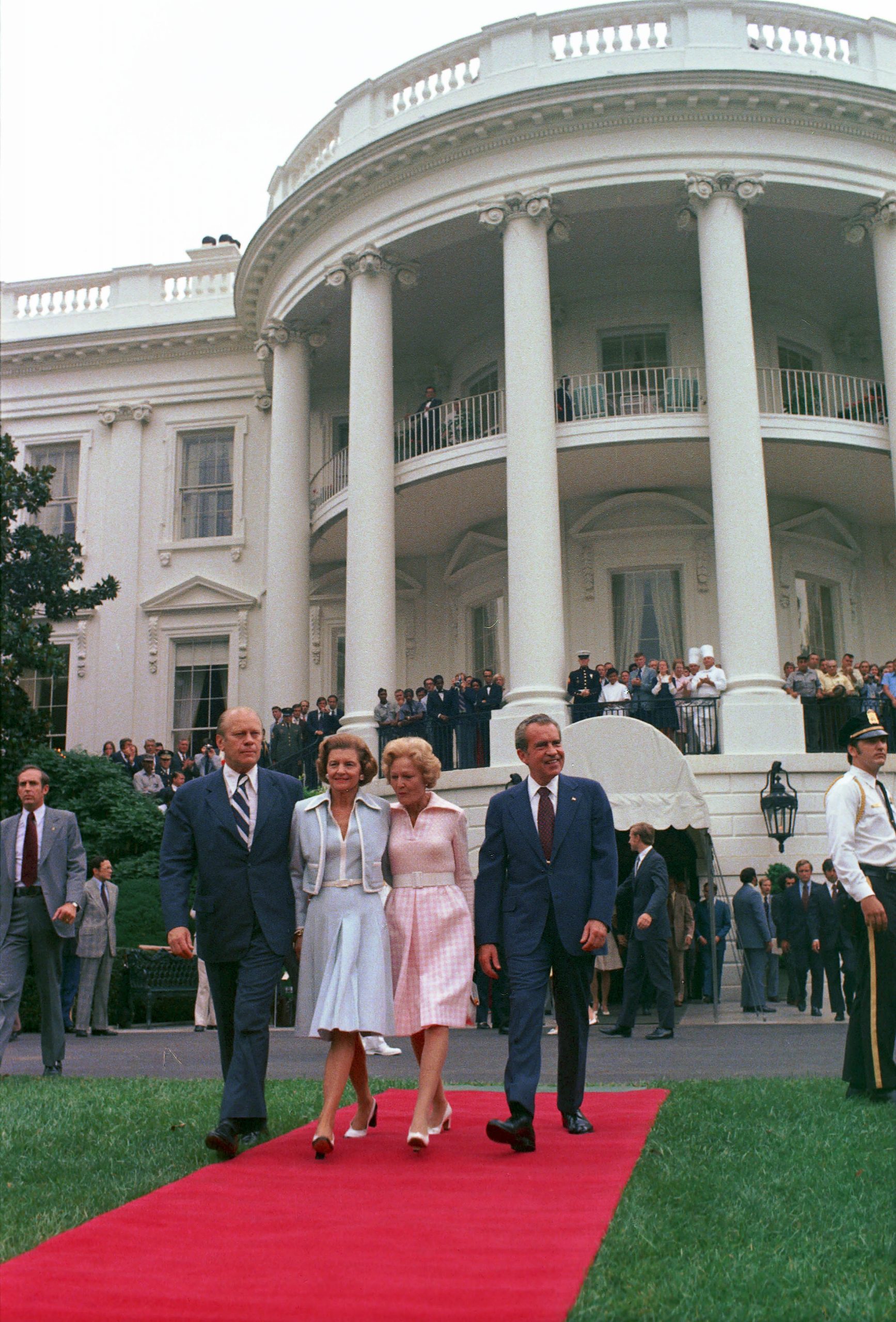 1975
May 1975 – Pat Nixon traveled back to her hometown of Artesia, now called Cerritos for the opening of an elementary school named in her honor. She remarked with happiness, "I'm proud to have the school carry my name."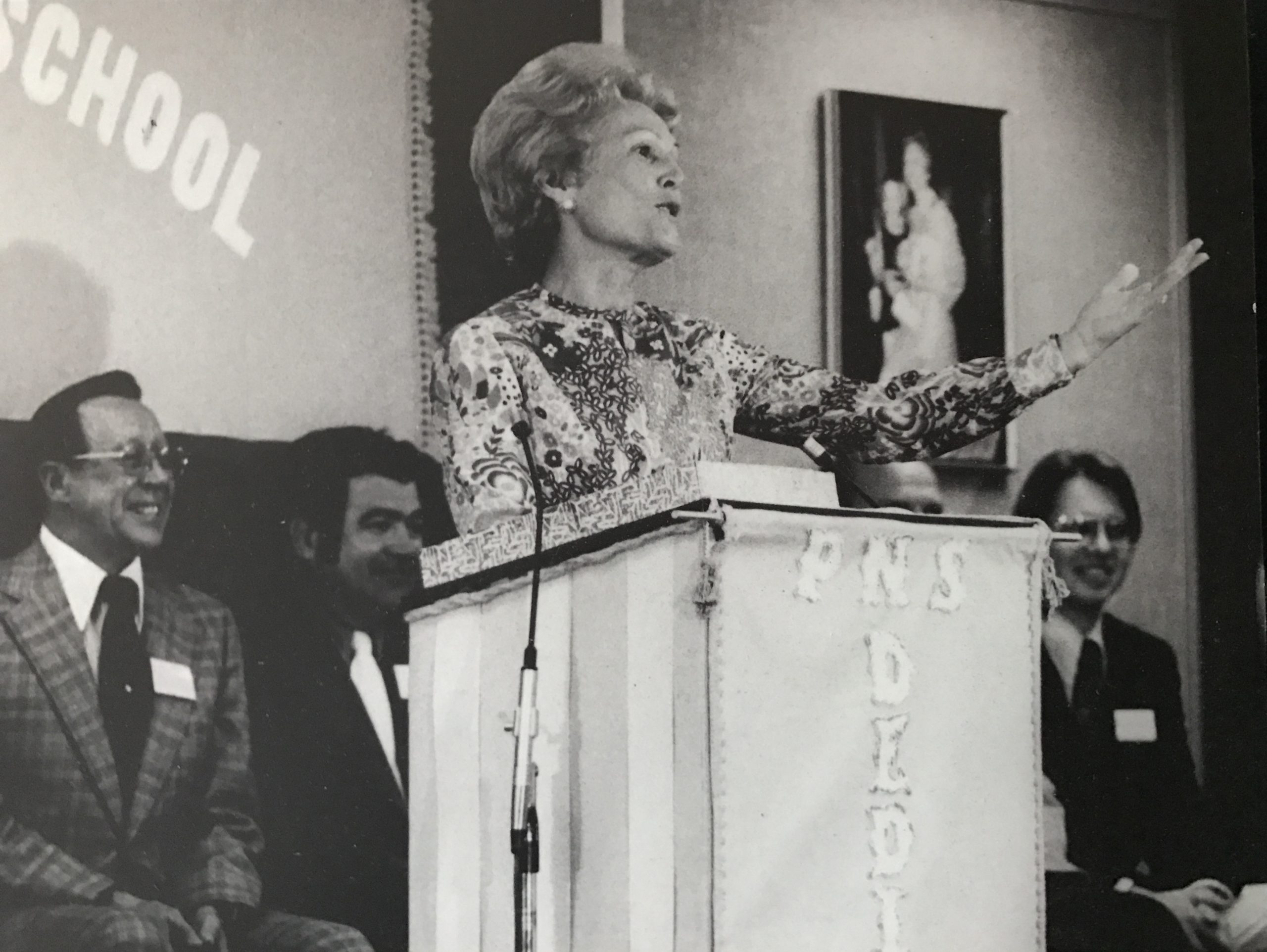 1980
February 1980, Pat and Richard Nixon moved to the East Coast to be closer to their children and grandchildren.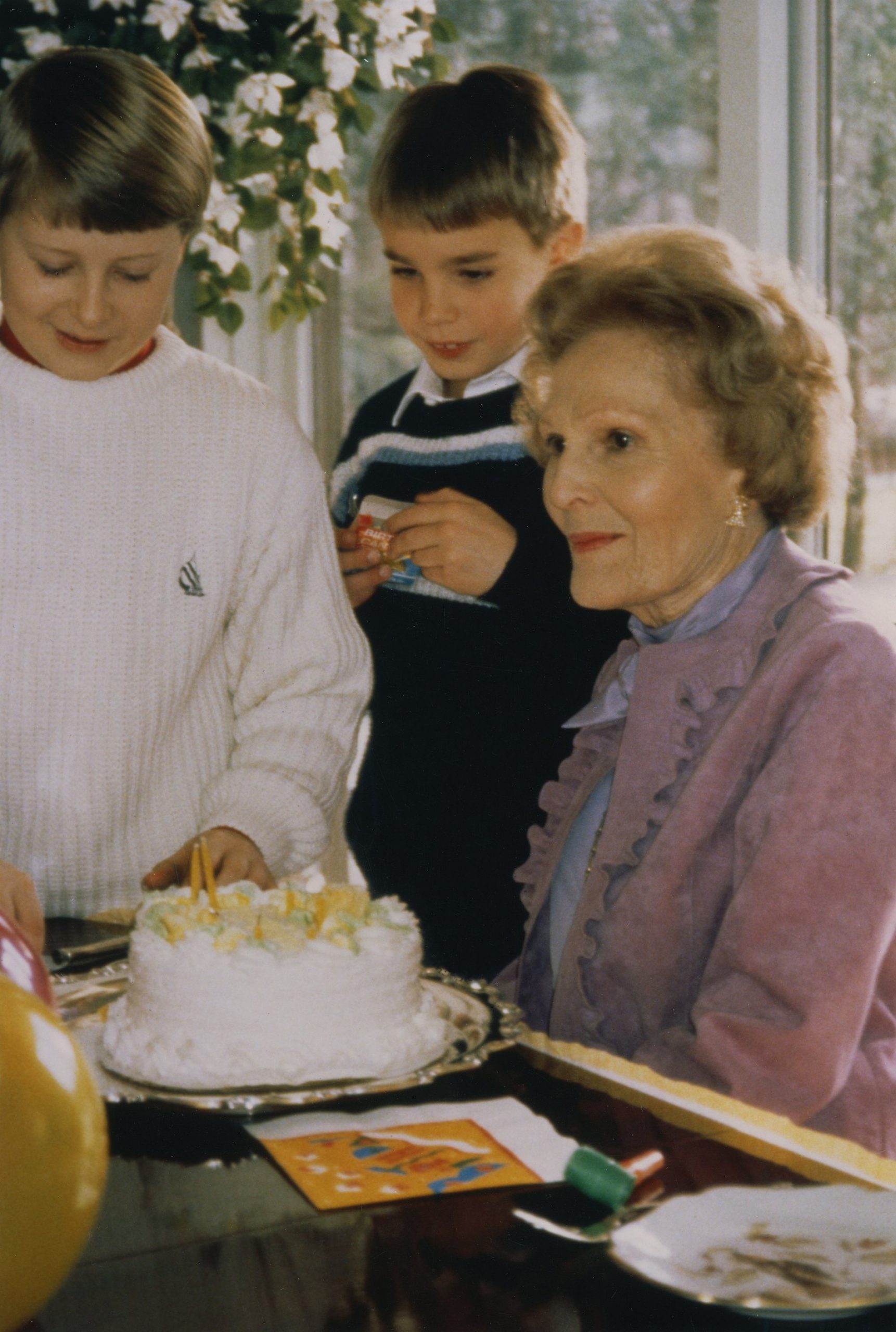 1993
Pat Nixon met her final years with grace. She died at her home in Park Ridge, New Jersey, on June 22, 1993 surrounded by family. Her legacy and contributions throughout her life continue to serve as a reminder of her strength and endearing love for people. She is buried at the Richard Nixon Presidential Library and Museum in Yorba Linda, California.