A Beginners Guide to the Life of Richard Nixon
January 9, 1913
Richard Milhous Nixon was born in Yorba Linda, California to Frank and Hannah Milhous Nixon, he was the second born of five brothers.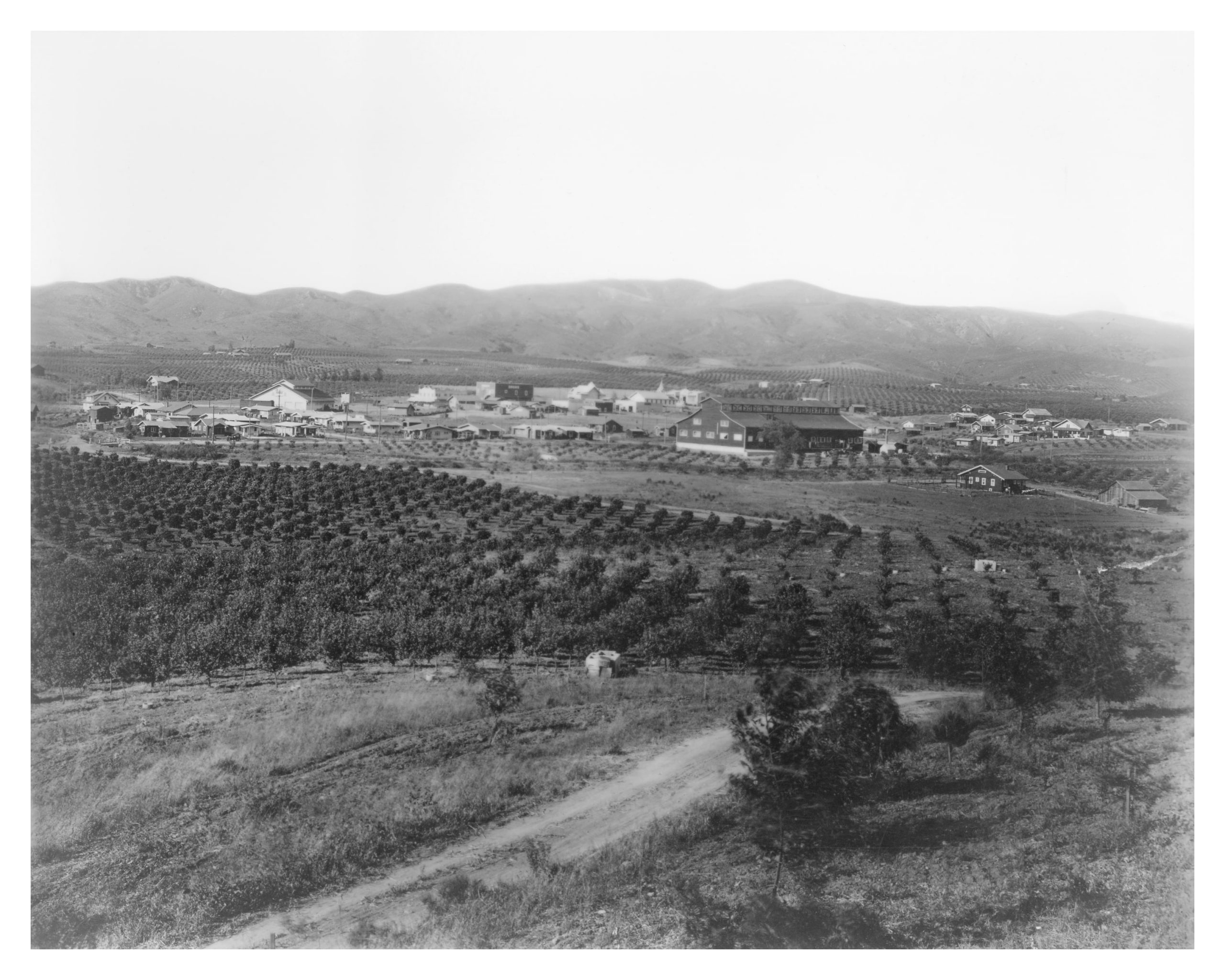 1930
Richard Nixon finished 3rd in his high school class and won numerous awards, including the Harvard Club California award for outstanding all-around student, which earned him a scholarship to Harvard University. Due to the family's limited finances, Nixon had to forgo the scholarship and instead attended Whittier College. By 1930, Richard Nixon was accepted and attended law school at Duke University.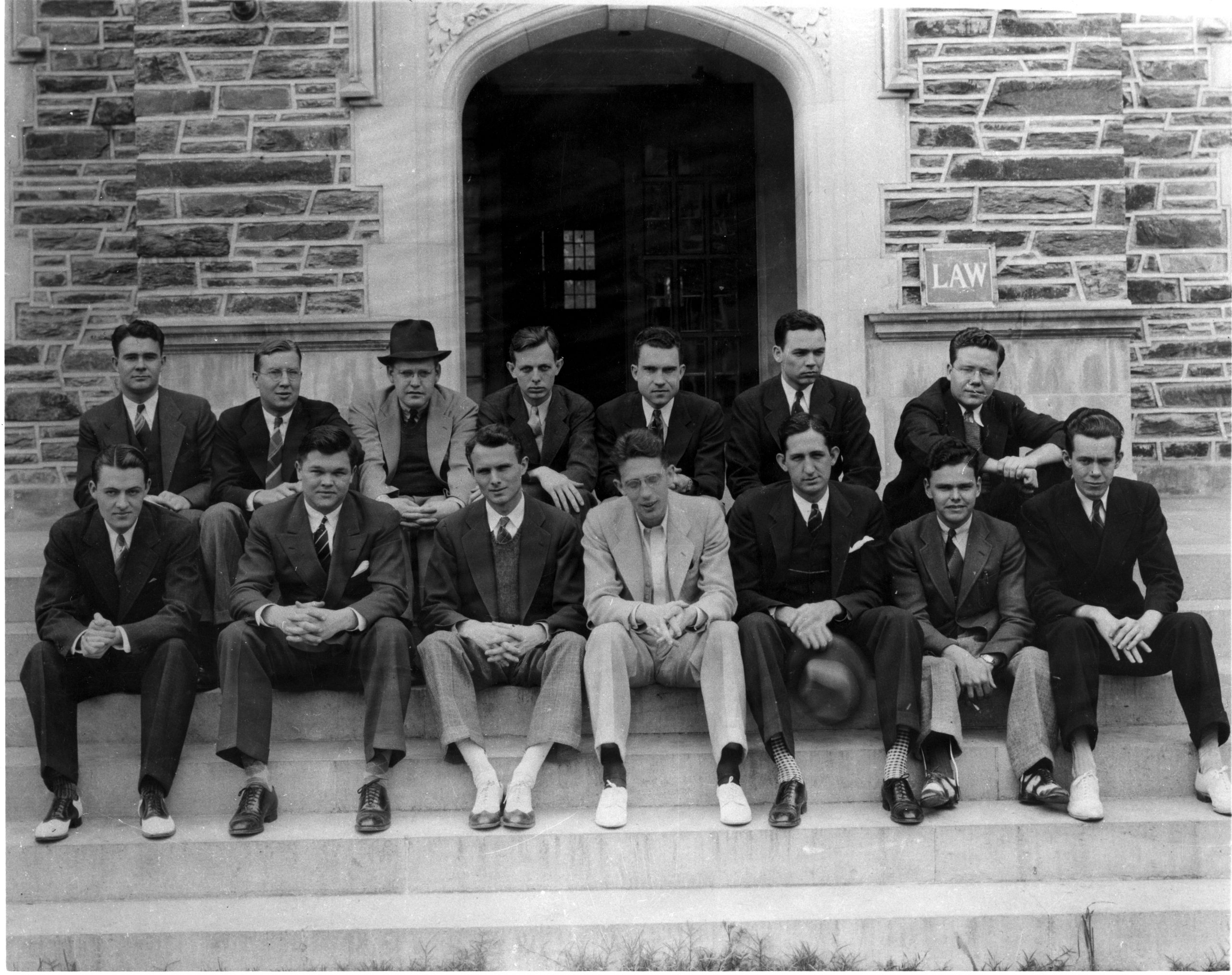 1938
Met his future wife, Pat Ryan, at a Whittier Community Players tryout for the play, "The Dark Tower."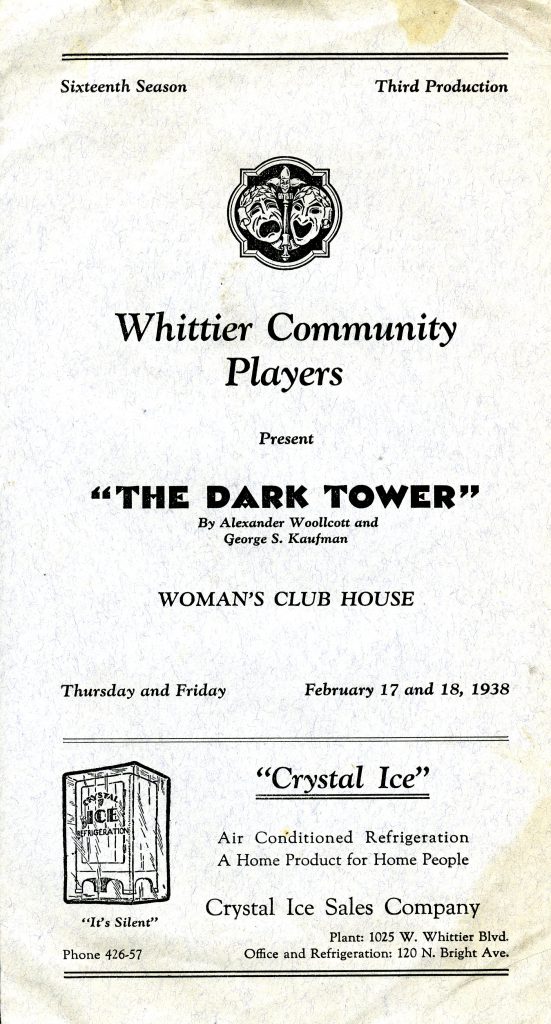 June 21, 1940
Married Pat Ryan at the Mission Inn in Riverside, California.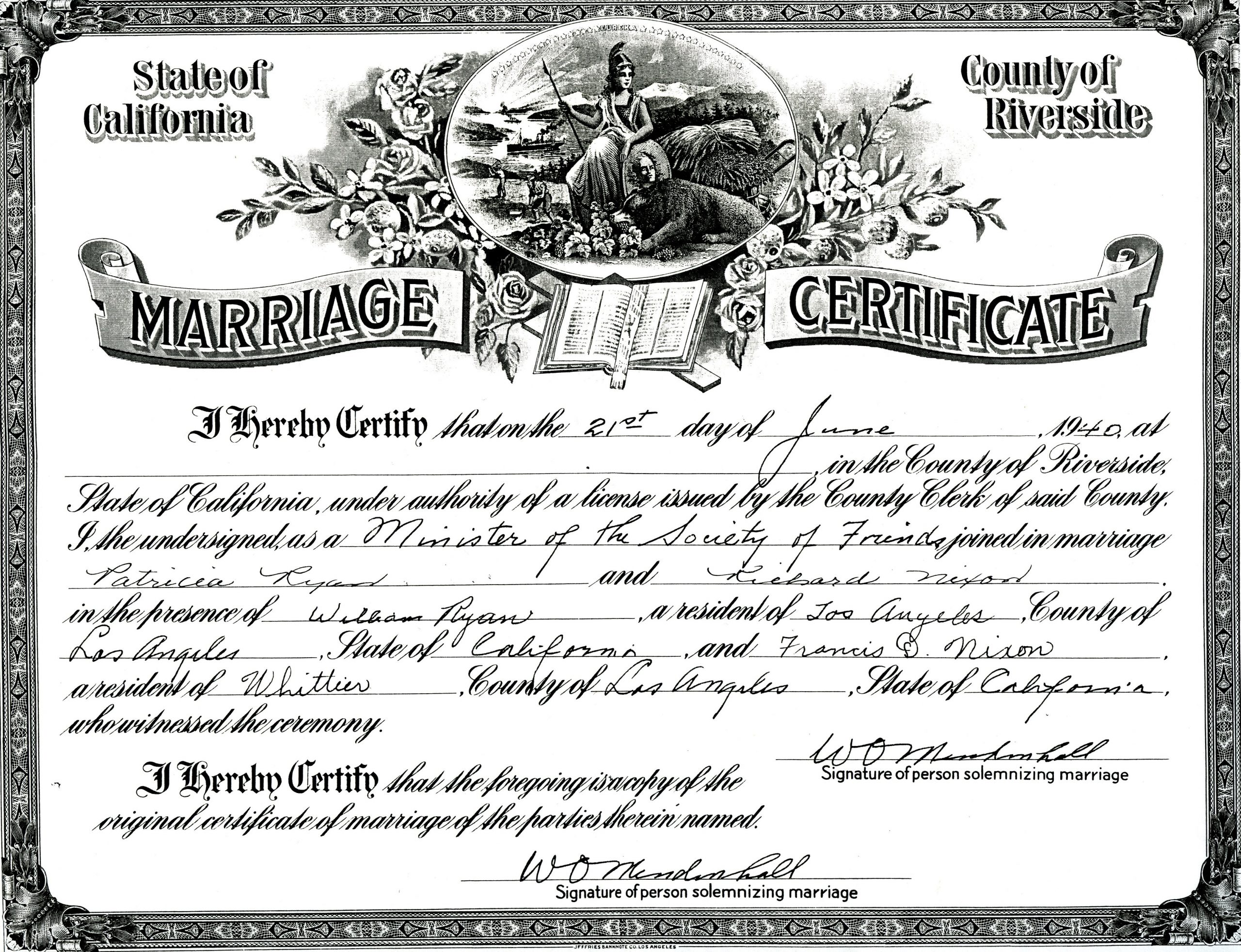 1942
Richard Nixon was commissioned as an officer in the U.S. Navy.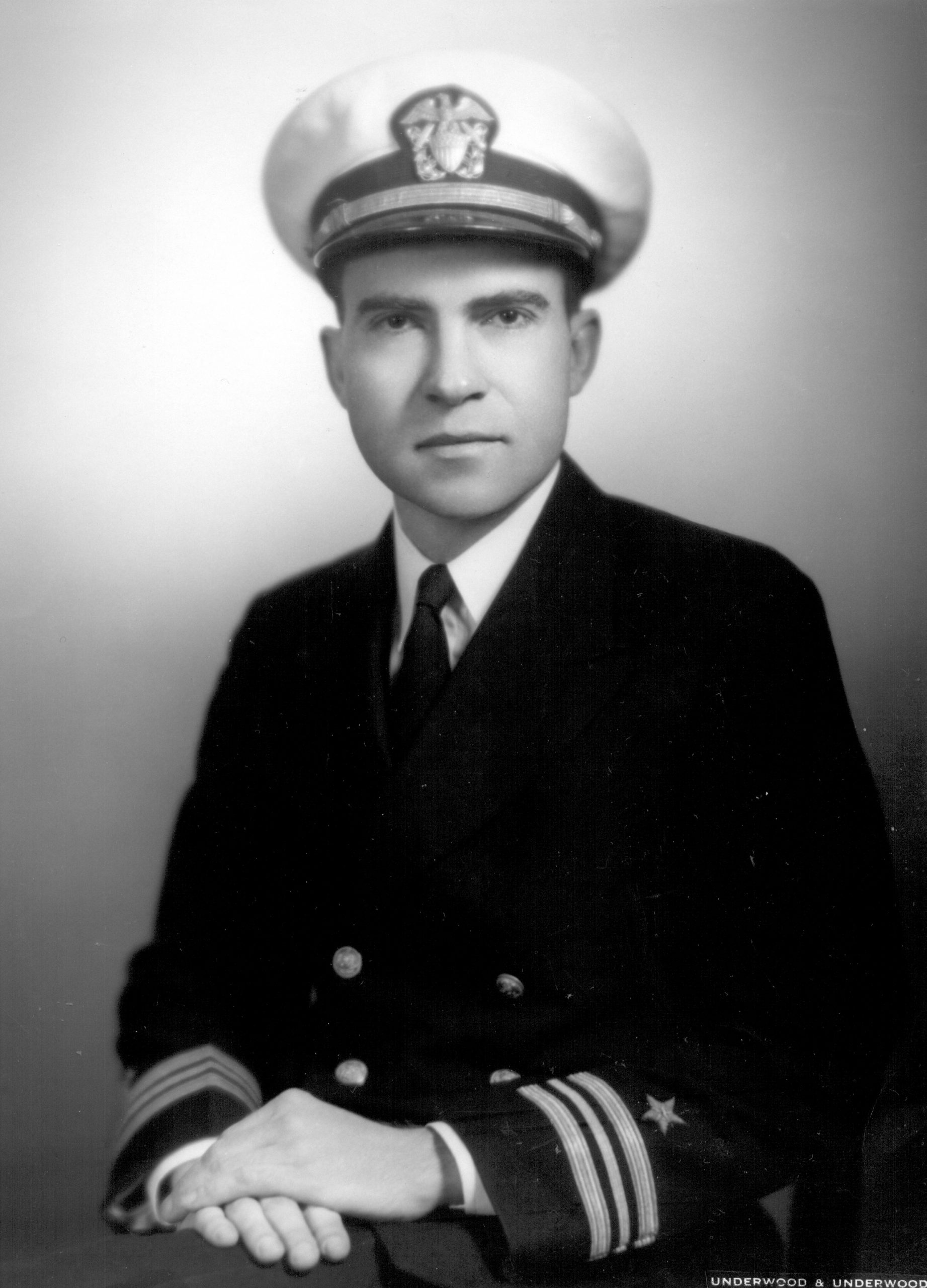 1944
Richard Nixon received a battle-station assignment for the South Pacific, first at Bougainville and then at Green Island.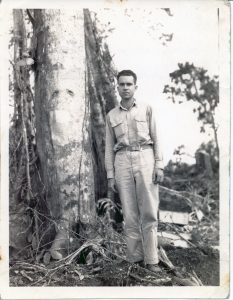 1945
Richard Nixon runs for a seat in the U.S. House of Representatives.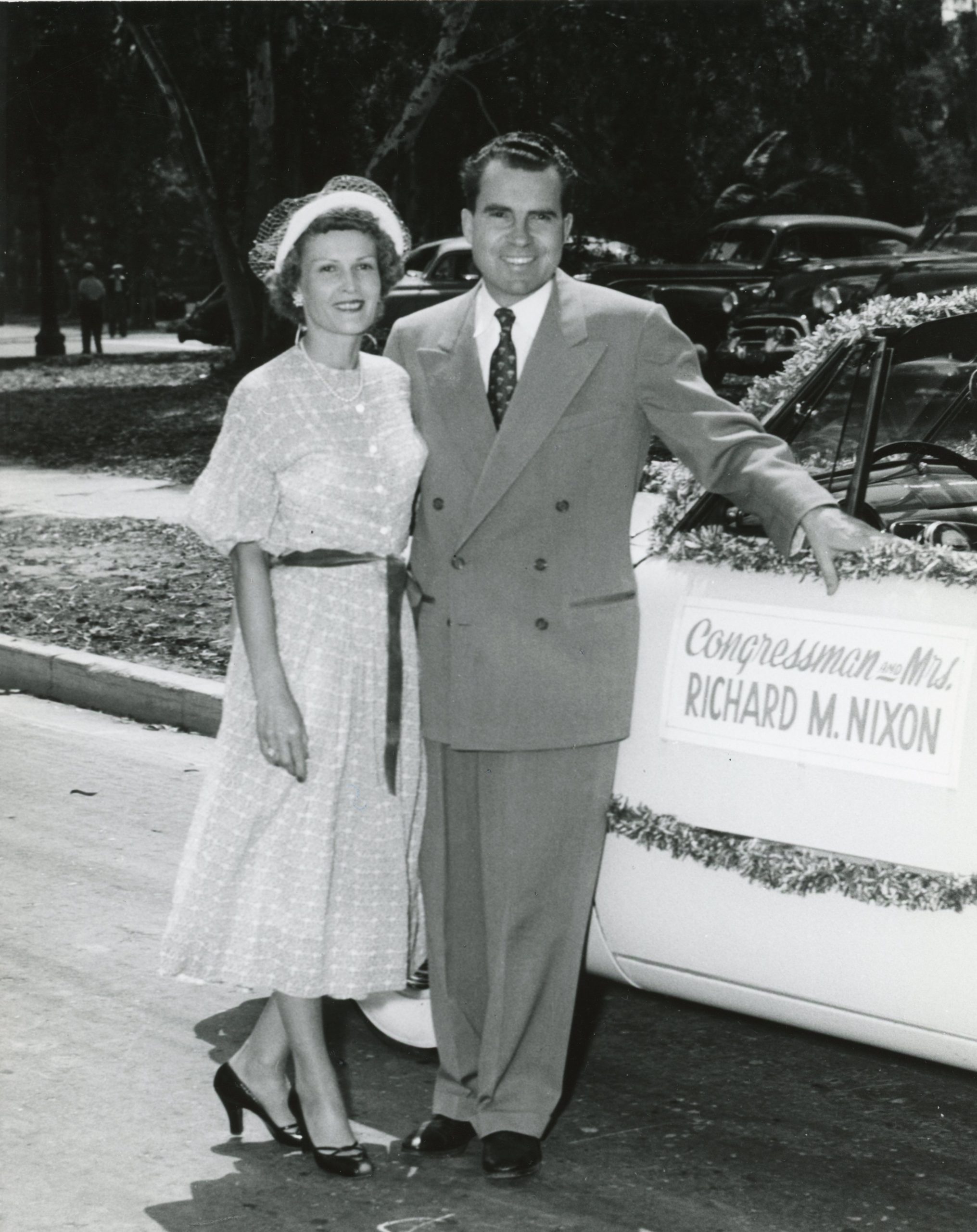 1948
Richard Nixon worked as lead committee member in the investigation of accused Soviet spy Alger Hiss, which ultimately uncovered Hiss' role in the Communist Party and conviction on charge of perjury.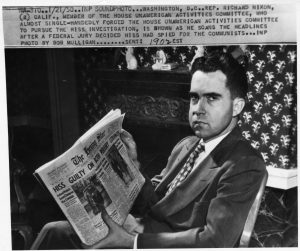 September 23, 1952
Richard Nixon gave his famous televised Checkers' Speech, refuting false charges of fiscal impropriety, retaining his position as Vice Presidential candidate to General Dwight D. Eisenhower, and gaining nationwide support.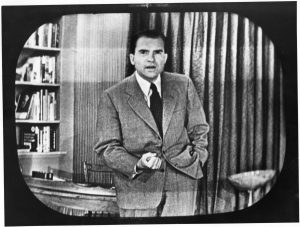 November 4, 1952
General Eisenhower was elected President of the United States. Richard Nixon was elected as his Vice President.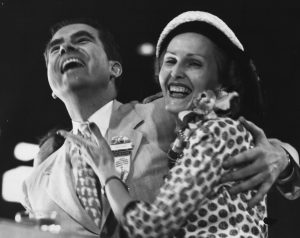 1953
At the request of President Eisenhower, Vice President Nixon – along with Pat Nixon – made a two-month goodwill trip to over 30 countries throughout Asia and the Middle East.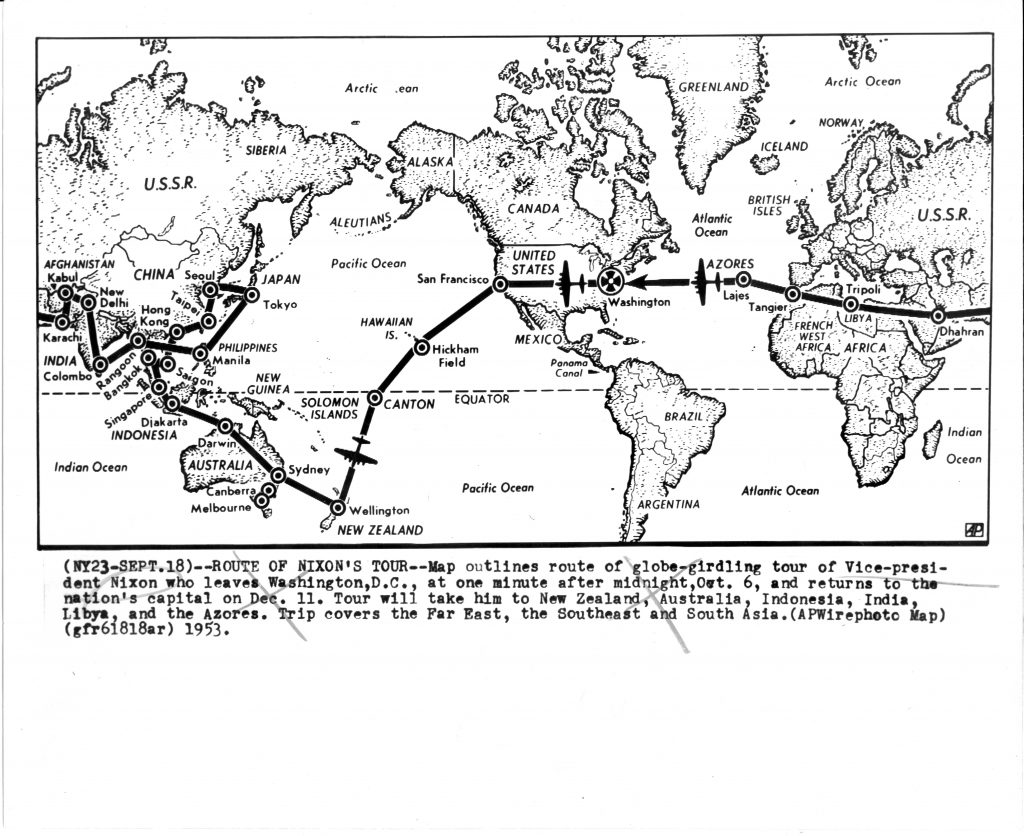 1958
Vice President and Mrs. Nixon made a goodwill trip to South America, visiting Argentina, Brazil, Colombia, Ecuador, Peru, Uruguay, and Venezuela. In Caracas, Venezuela, the Vice President and Second Lady narrowly escaped death after a violent communist mob attacked the motorcade.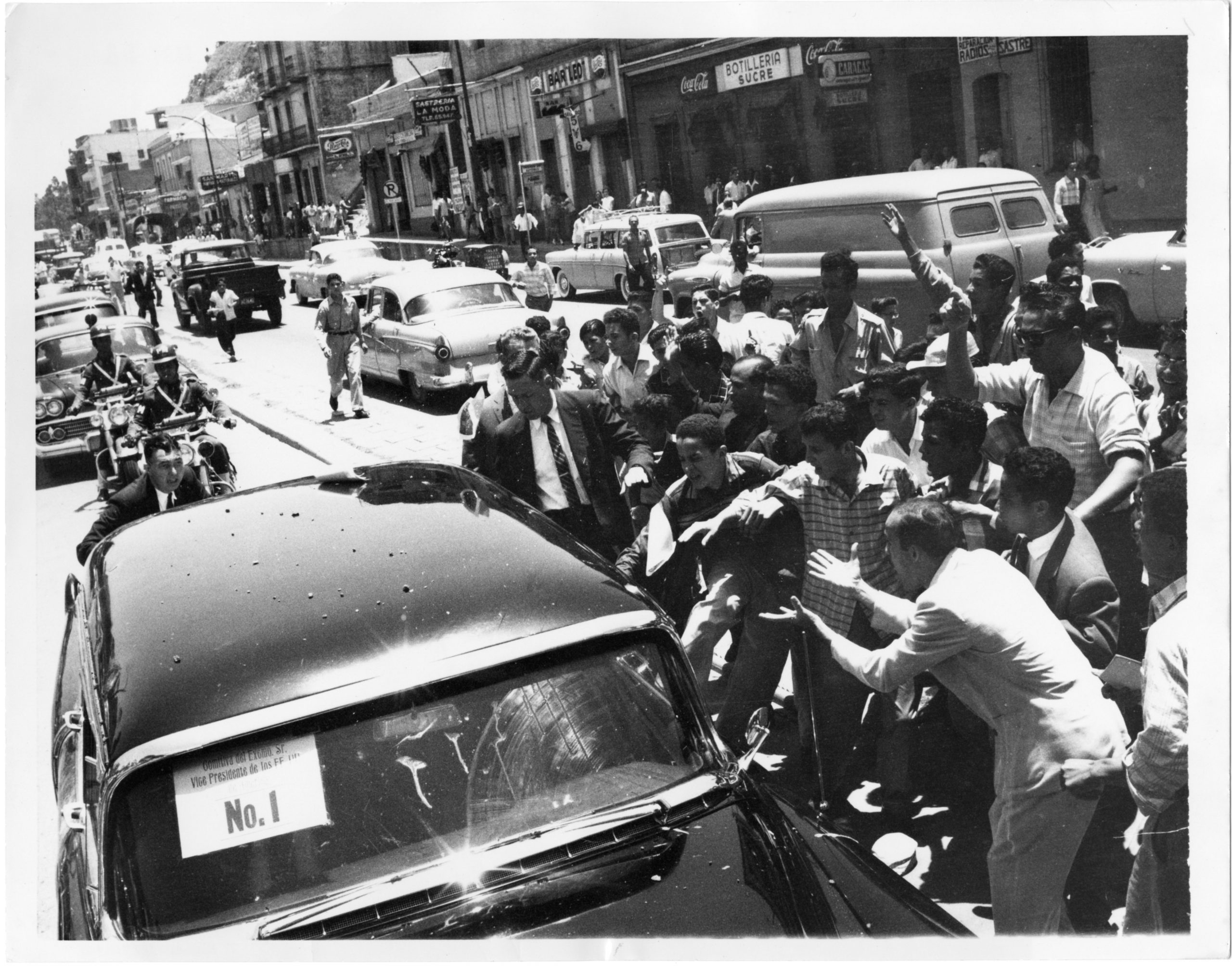 1959
Vice President Nixon went head-to-head with Soviet Premier Nikita Khrushchev on the merits of freedom versus communism at the American Exhibition in what became famously known as the "Kitchen Debate."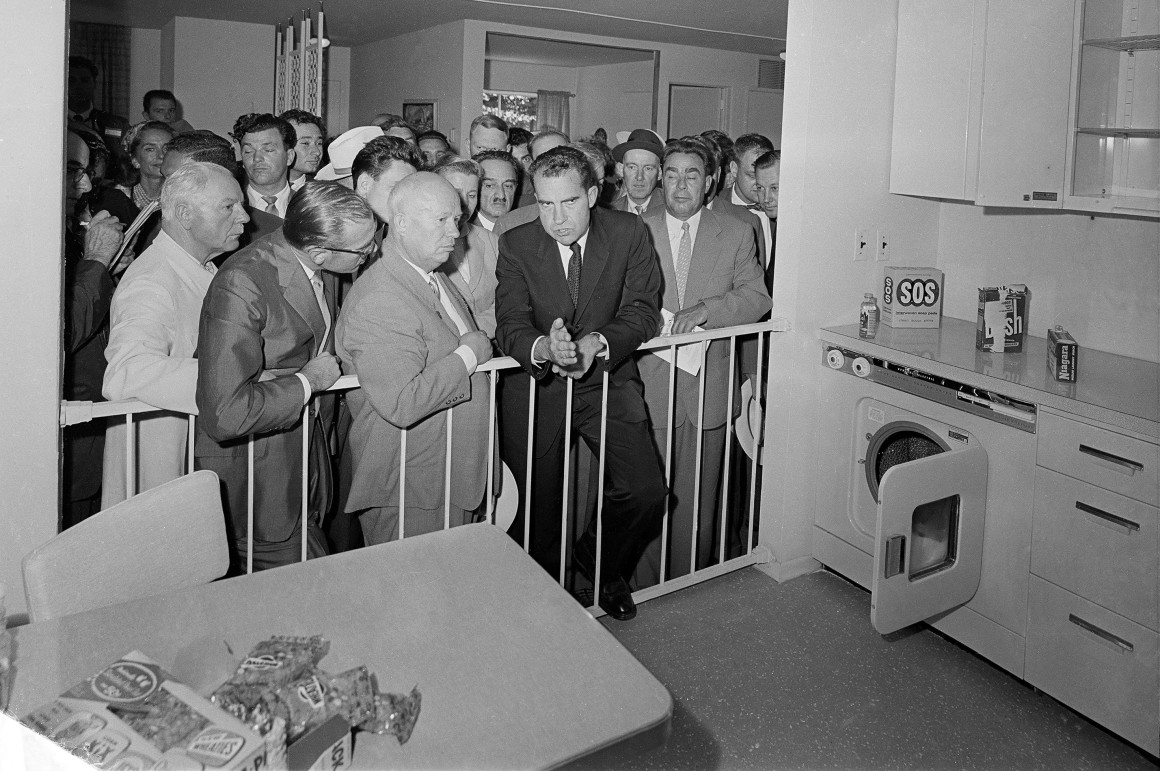 1960
Vice President Nixon runs for President of the United States. His opponent was Senator John F. Kennedy. The two candidates participated in the first televised debates in American history. Kennedy defeated Nixon by the smallest popular-vote in American history.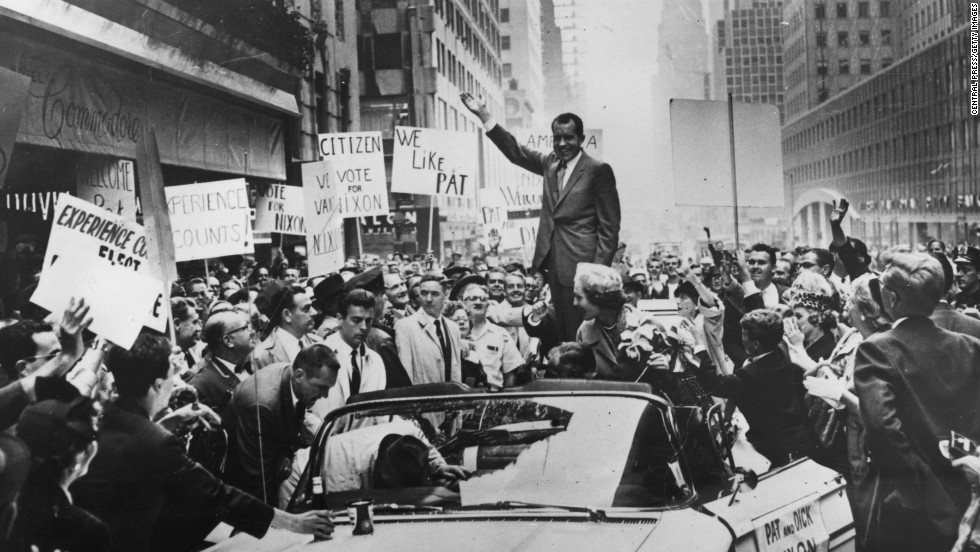 1968
August 8, 1968
Richard Nixon was nominated as the Republican candidate for President and pledged to bring the nation together.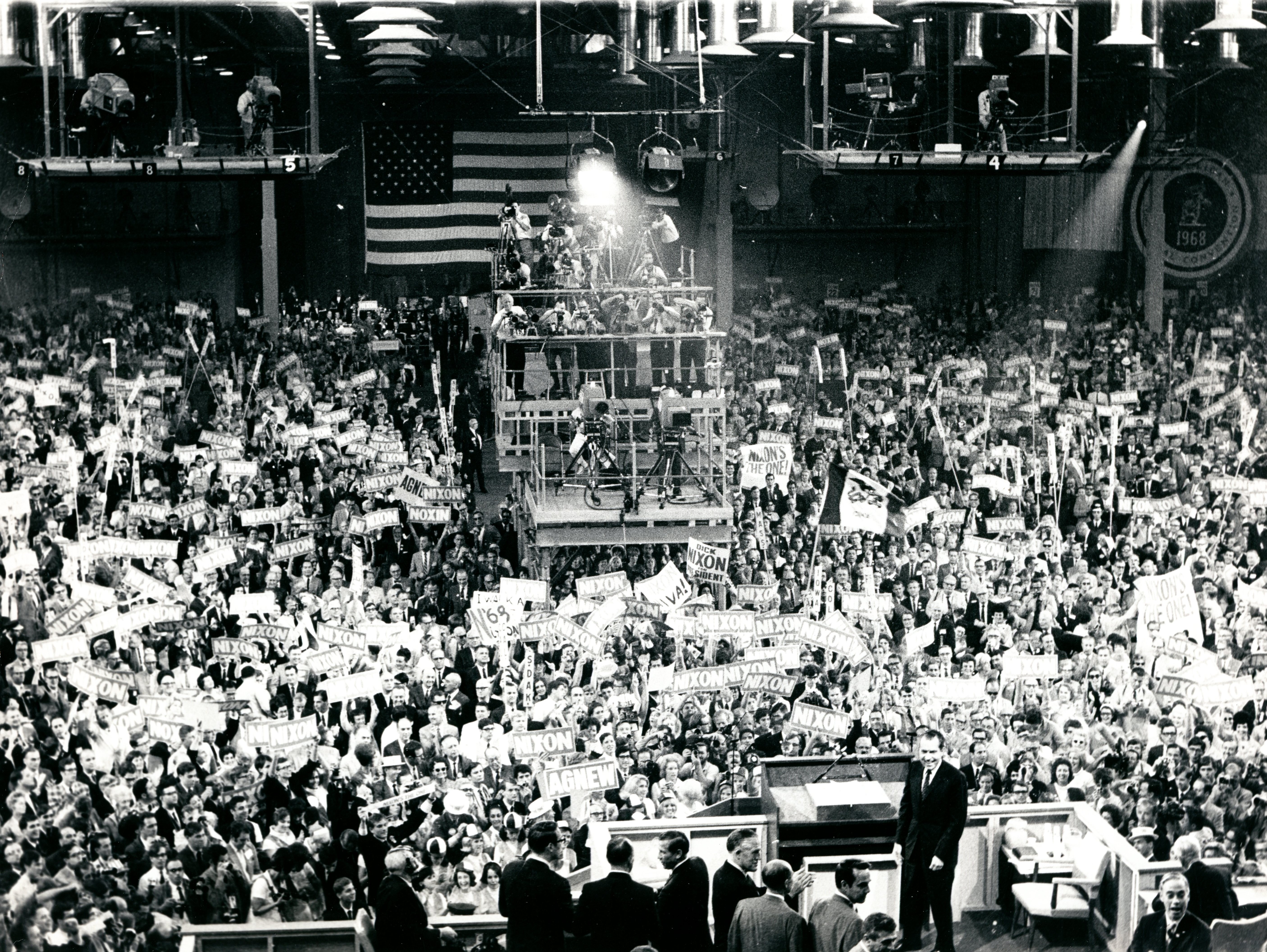 November 5, 1968
Richard Nixon was elected President of the United States, beating Vice President Hubert Humphrey and Alabama Governor George Wallace in the general election.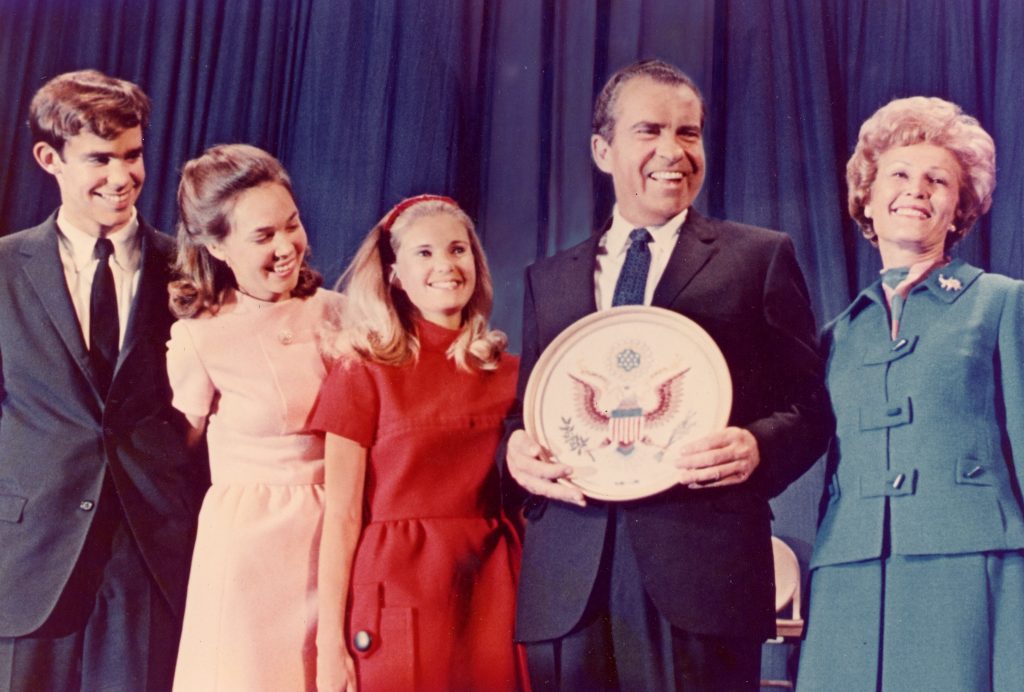 1969
January 20, 1969
Richard Nixon was inaugurated as the Thirty-Seventh President of the United States, declaring in his inaugural address, "The greatest honor that history can bestow is the title of peacemaker."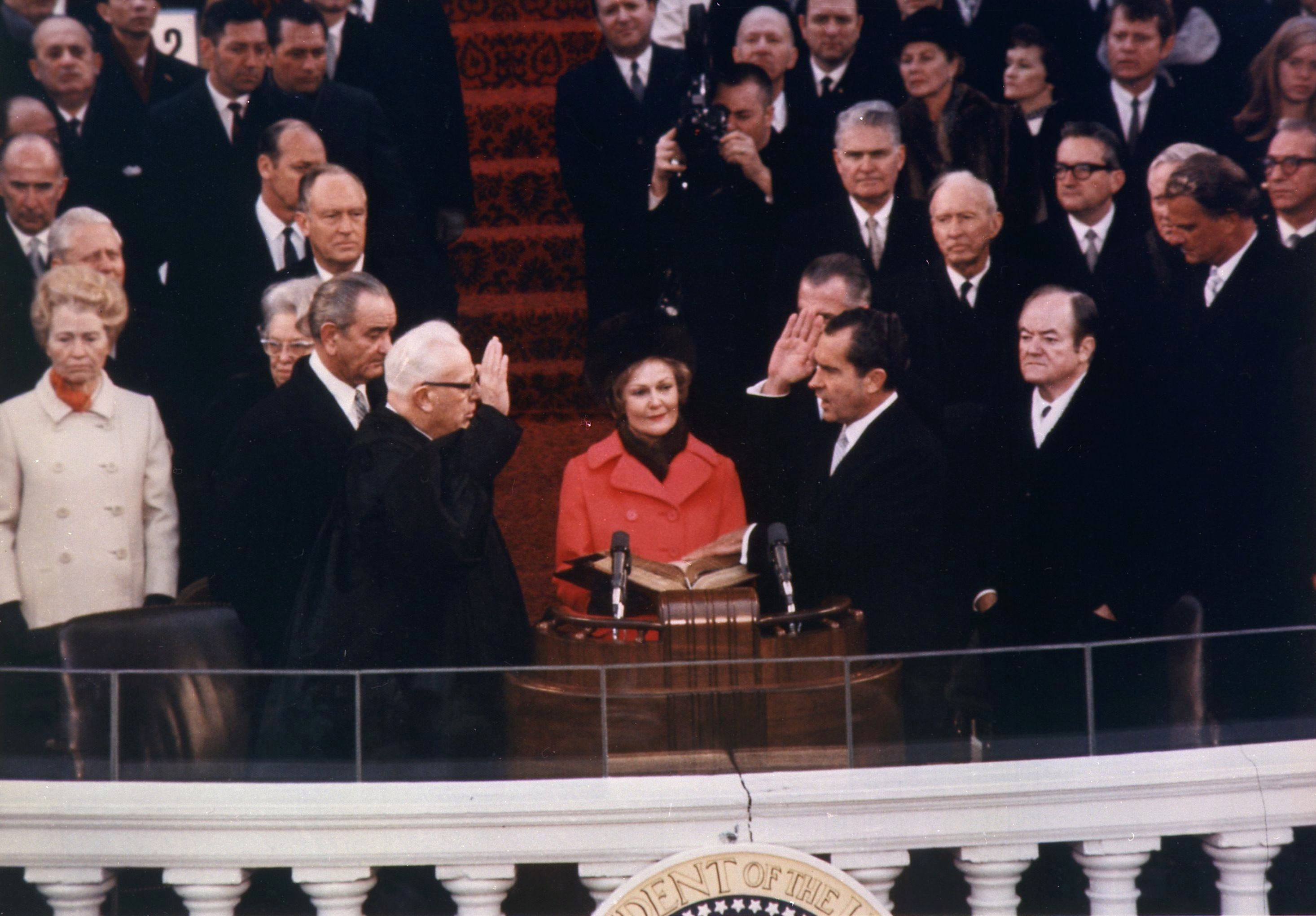 July 20, 1969
President Nixon made the longest long-distance phone call in history, as astronauts Neil Armstrong and Buzz Aldrin took mankind's first steps on the moon.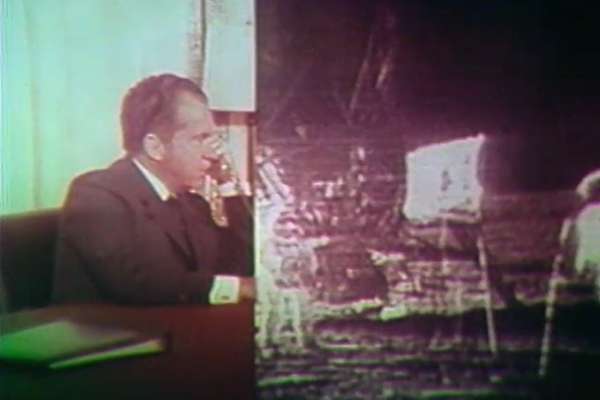 November 3, 1969
President Nixon received overwhelming support from the "silent majority" following a televised address announcing his plan to honorably end the Vietnam War.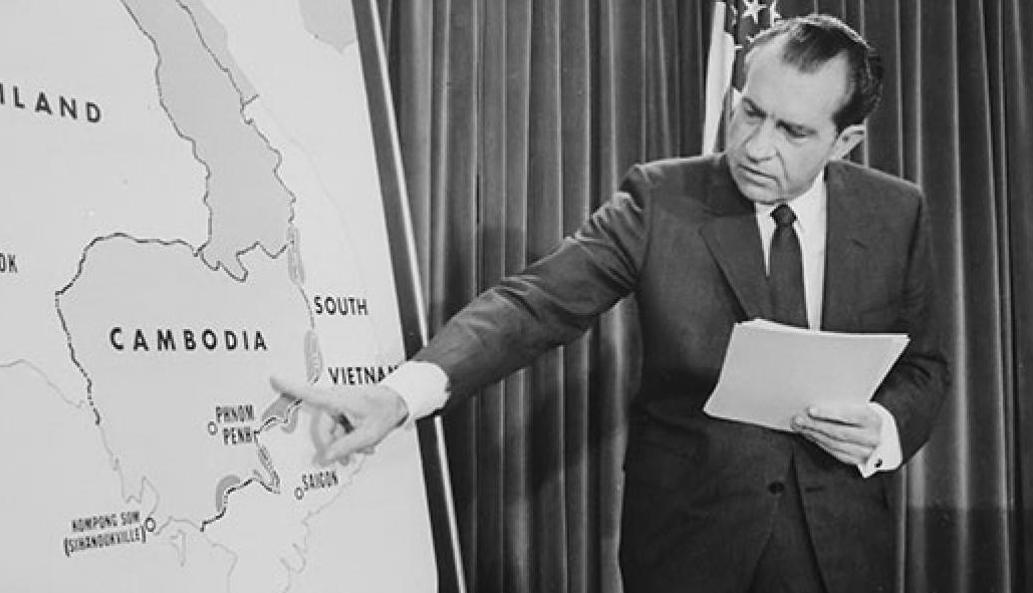 1970
January 1, 1970
President Nixon signed the National Environmental Policy Act, and launched several environmental initiatives including the Clean Air and Clean Water Acts, the Mammal Marine Protection Act, and the creation of the Environmental Protection Agency.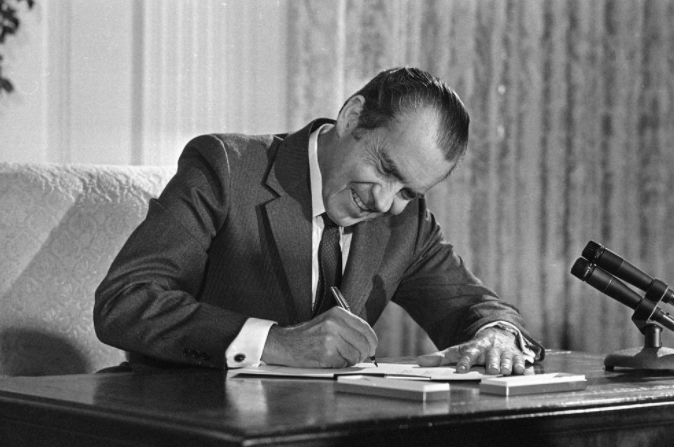 1971
June 12, 1971
President and Mrs. Nixon's daughter Tricia married Edward Finch Cox in the Rose Garden at the White House.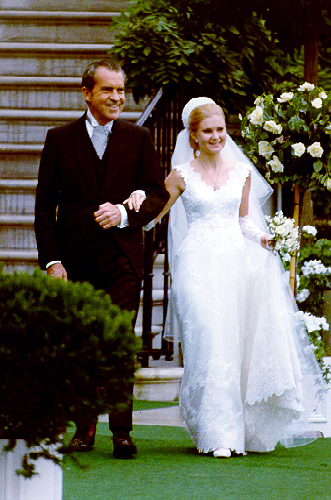 1972
February 21-28, 1972
President Nixon made a historic trip to China, meeting with Chairman Mao Zedong and Premier Zhou Enlai, and agreeing on a roadmap to peaceful relations through the Shanghai Communique. President Nixon called it "the week that changed the world."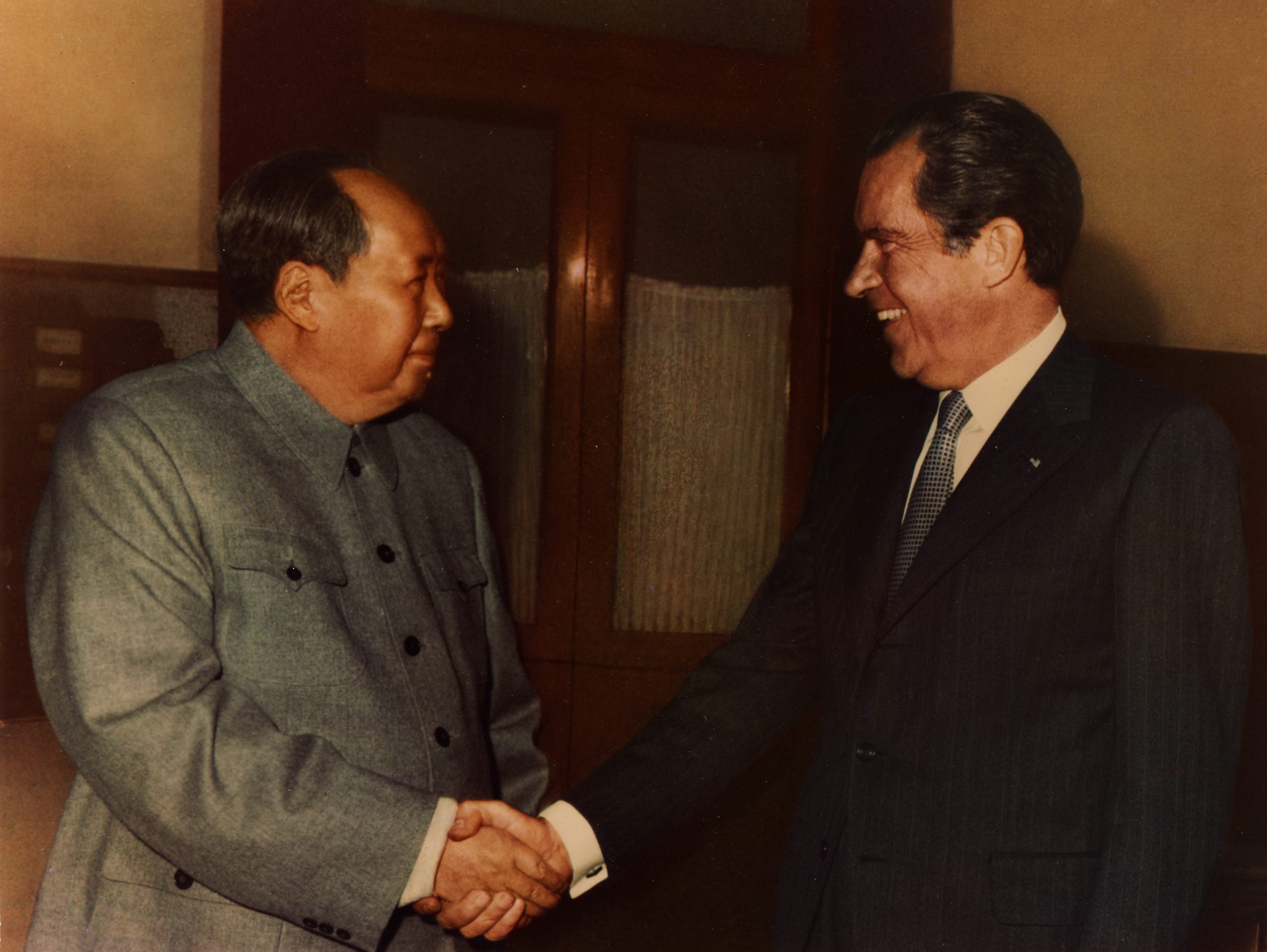 May 21-27, 1972
President Nixon journeyed to the Soviet Union and signed the historic agreement on the limitation of strategic arms with Premier Leonid Brezhnev. He became the first President to visit the Soviet Union.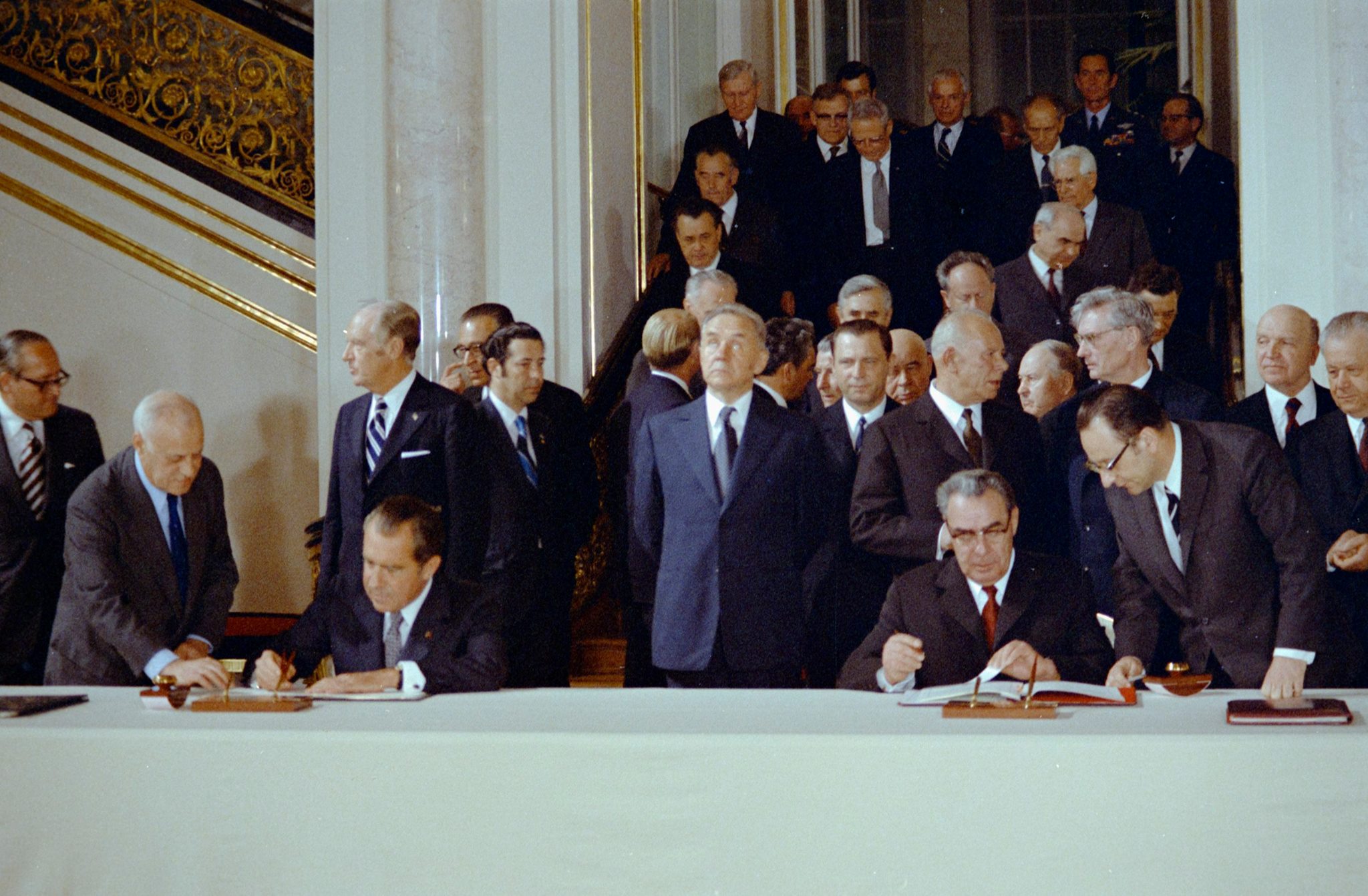 1973
January 20, 1973
President Nixon was re-elected with largest mandate in American history, winning 49 out 50 states, and nearly 61 percent of the popular vote.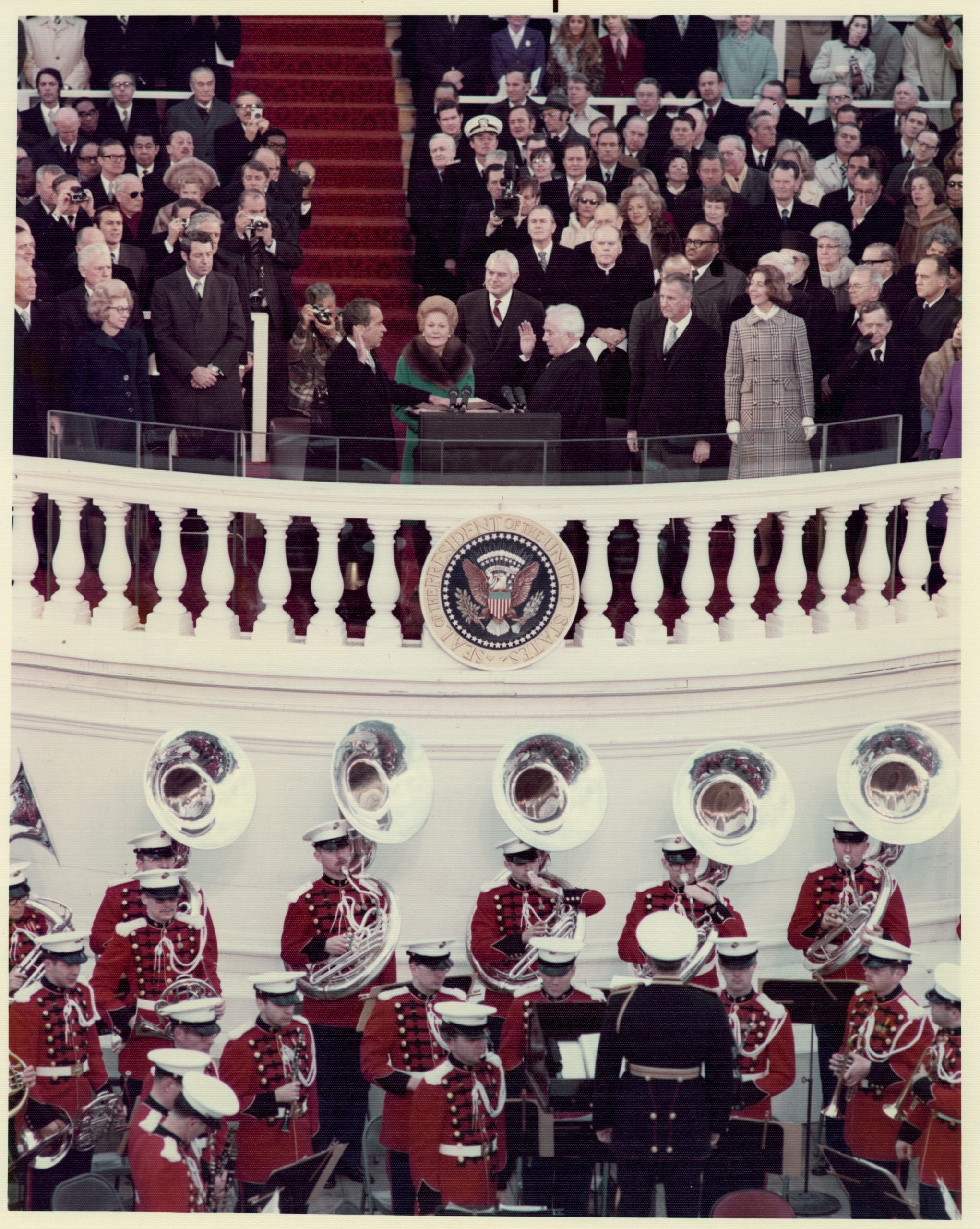 January 27, 1973
The United States, South Vietnam, Viet Cong, and North Vietnam formally sign "An Agreement Ending the War and restoring Peace in Vietnam" in Paris.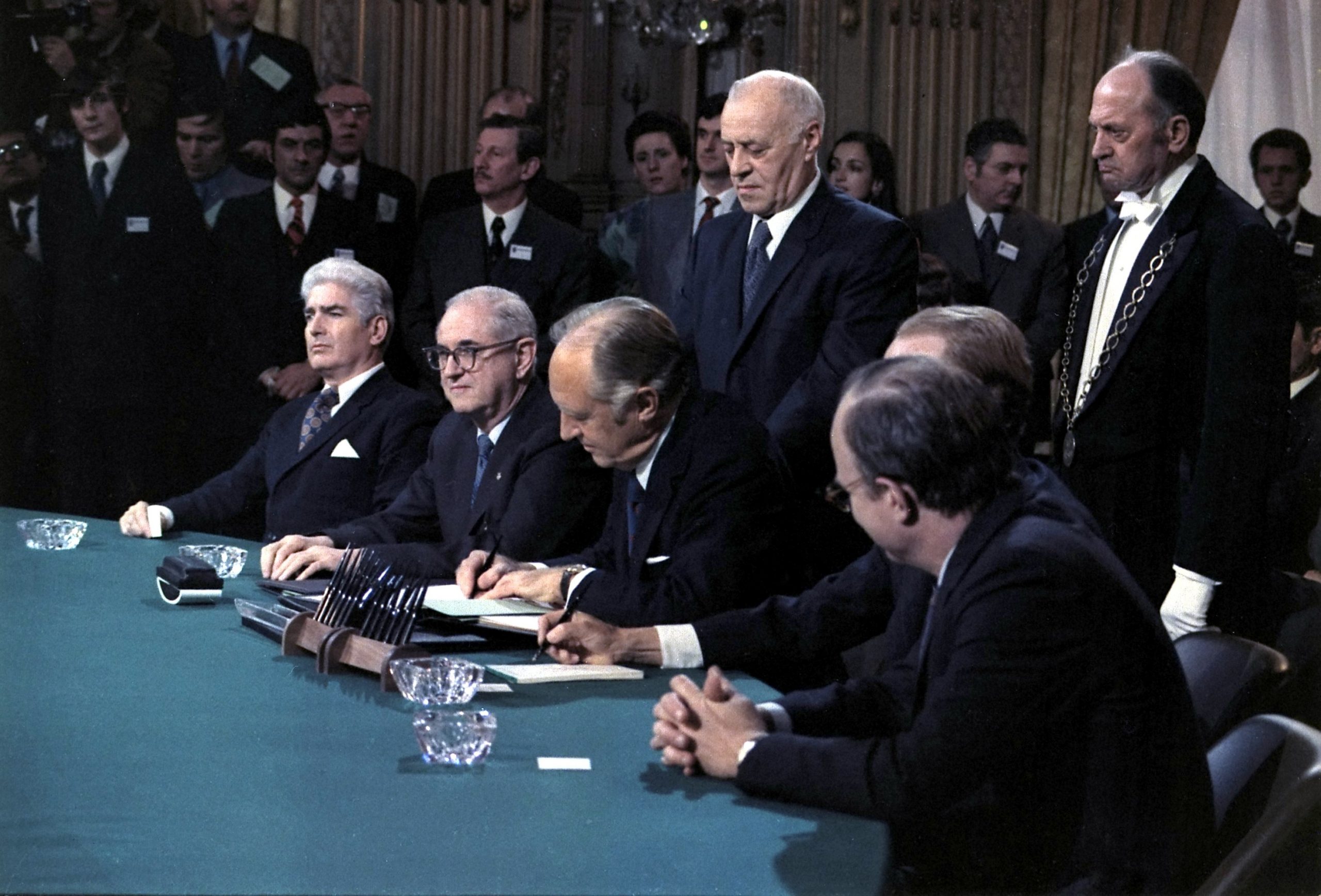 May 24, 1973
The President and Mrs. Nixon host the largest dinner ever held at the White House for all the POWs who returned from Vietnam.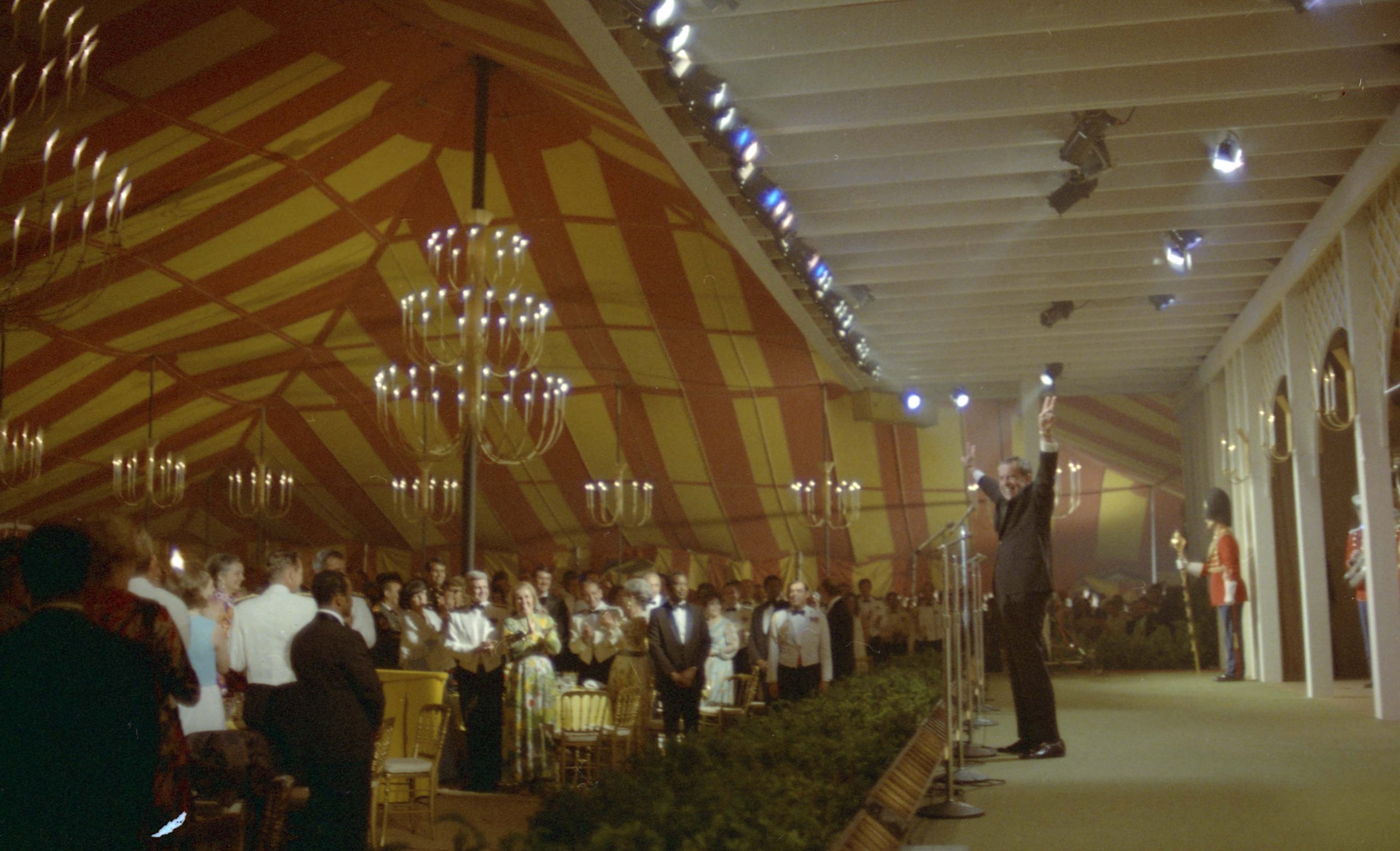 June 22, 1973
Soviet Premier Leonid Brezhnev visited the United States for the Summit II talks. A Prevention of Nuclear War Agreement was signed.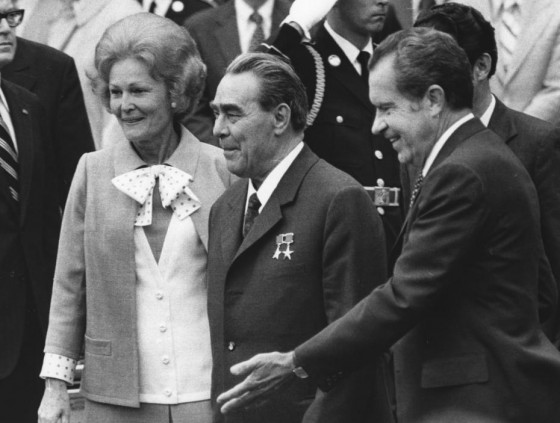 October 1973
President Nixon provided massive American military aid to Israel during the Yom Kippur War, ensuring the survival of Israel.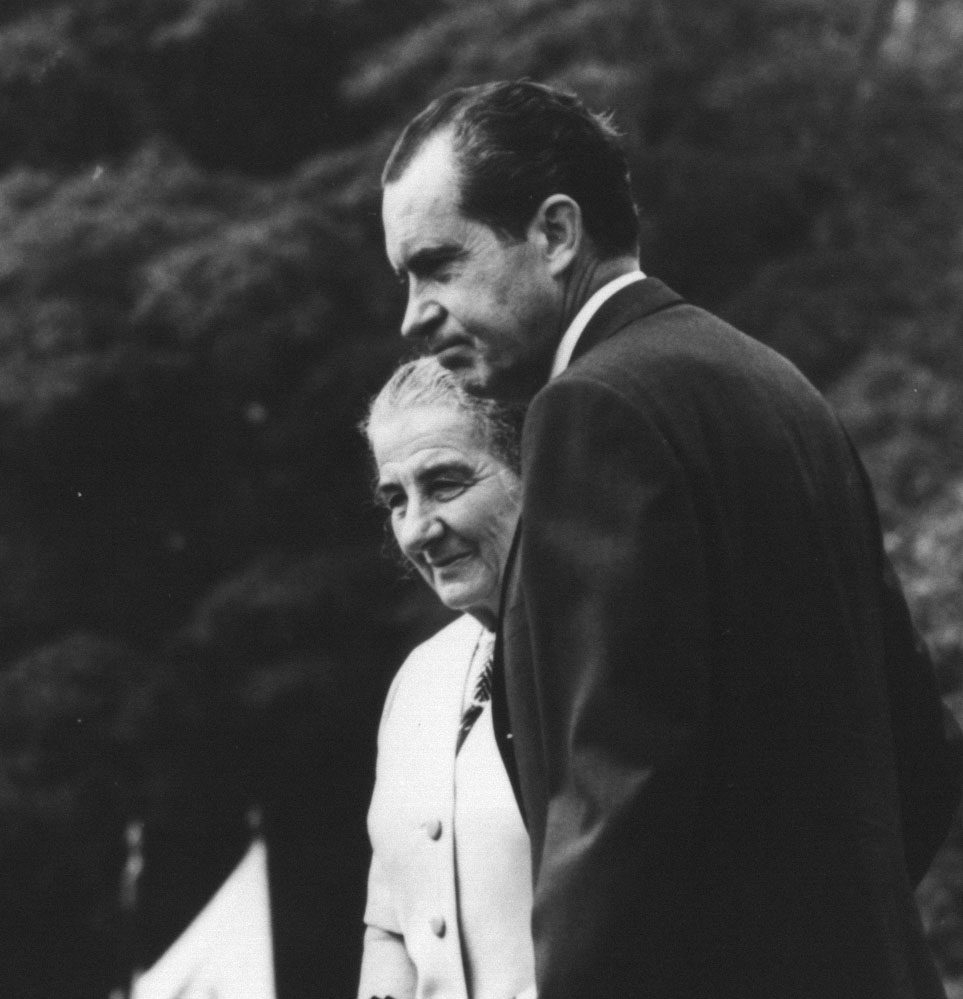 1974
June 1974
President Nixon re-engaged the Middle East as the first president to visit Egypt, Israel, Jordan, Syria, and Saudi Arabia.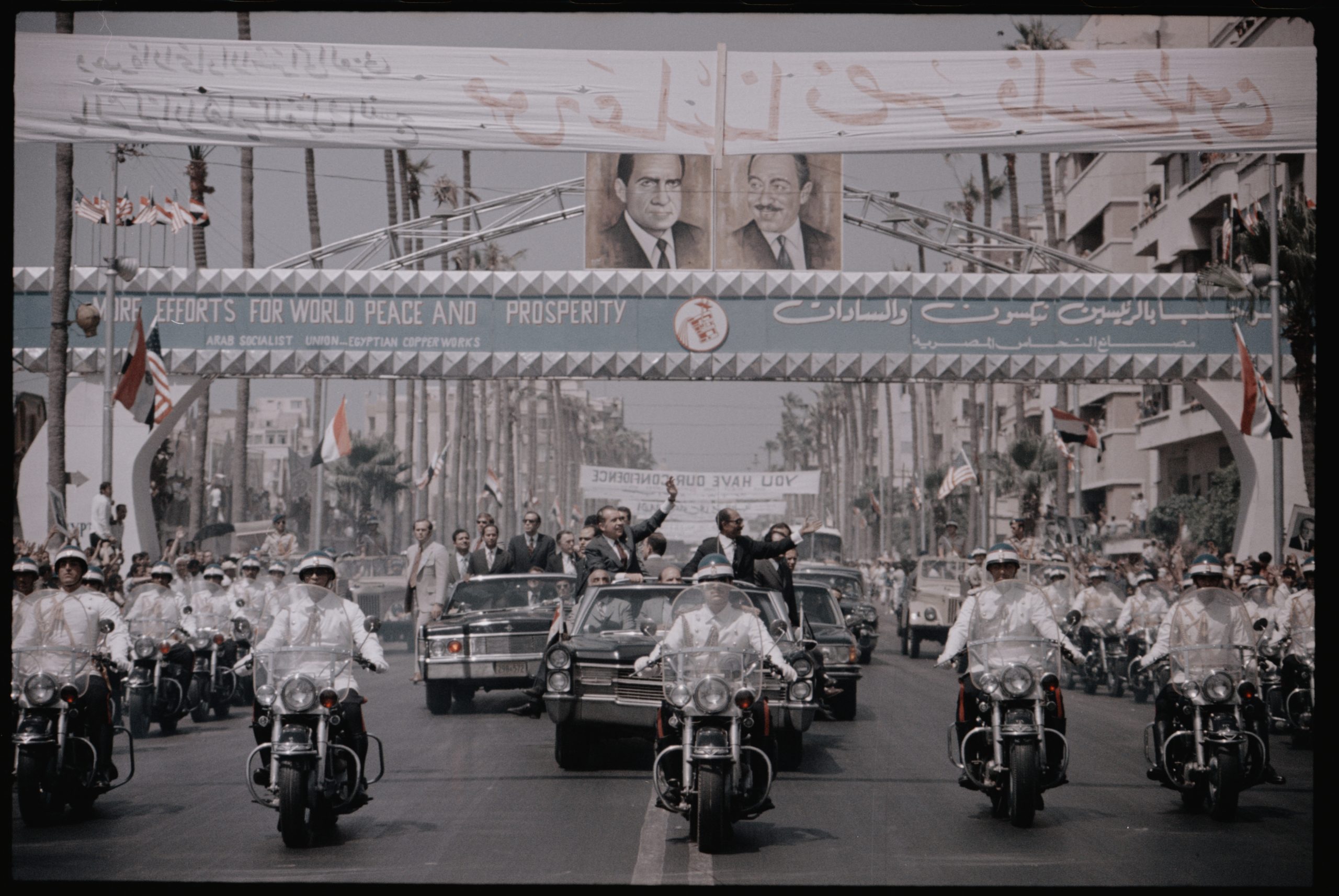 August 8, 1974
President Nixon announced his decision to resign as President of the United States due to the Watergate scandal.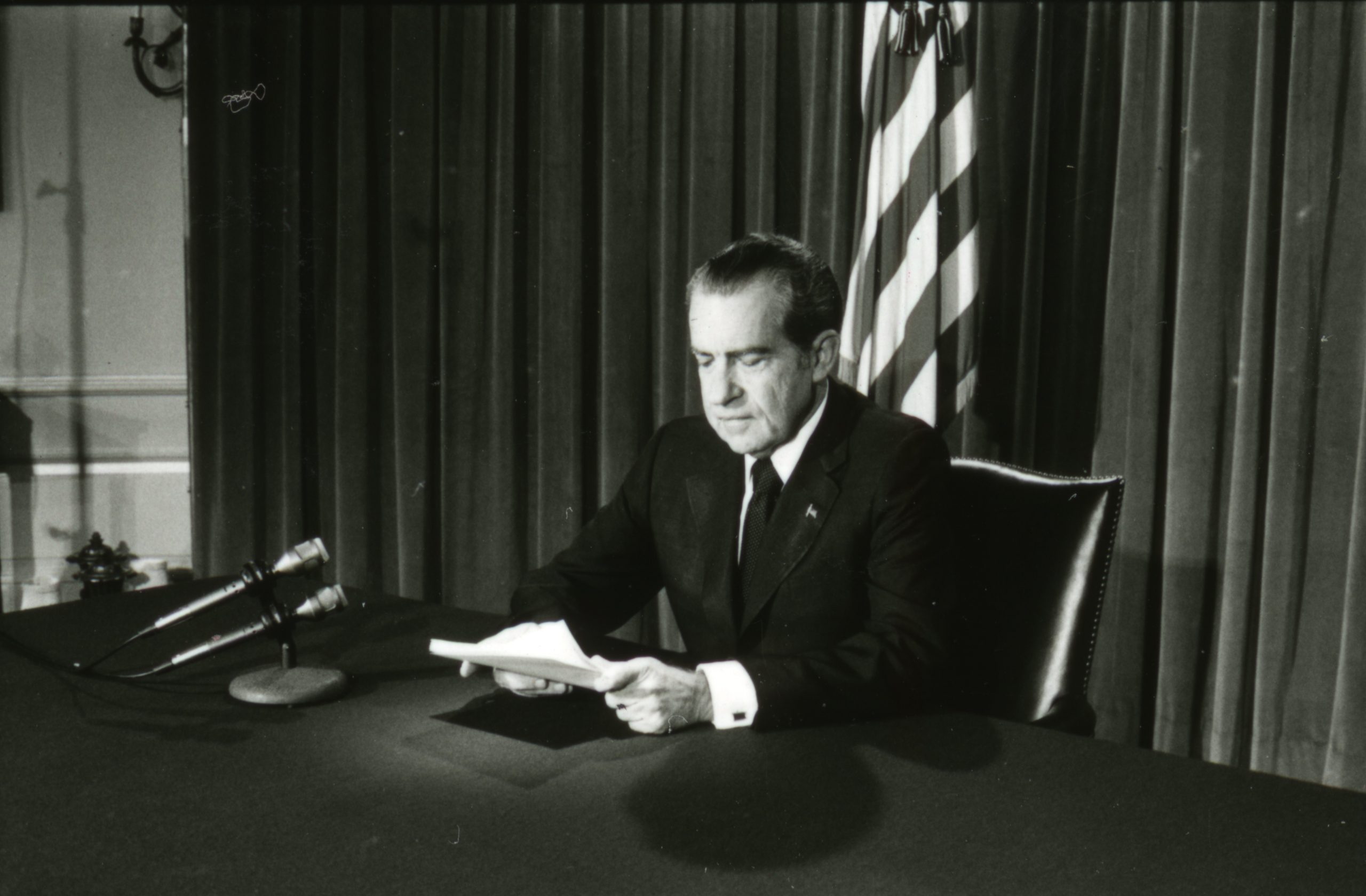 August 9, 1974
President Nixon bids farewell to White House staff and returned to his home in San Clemente.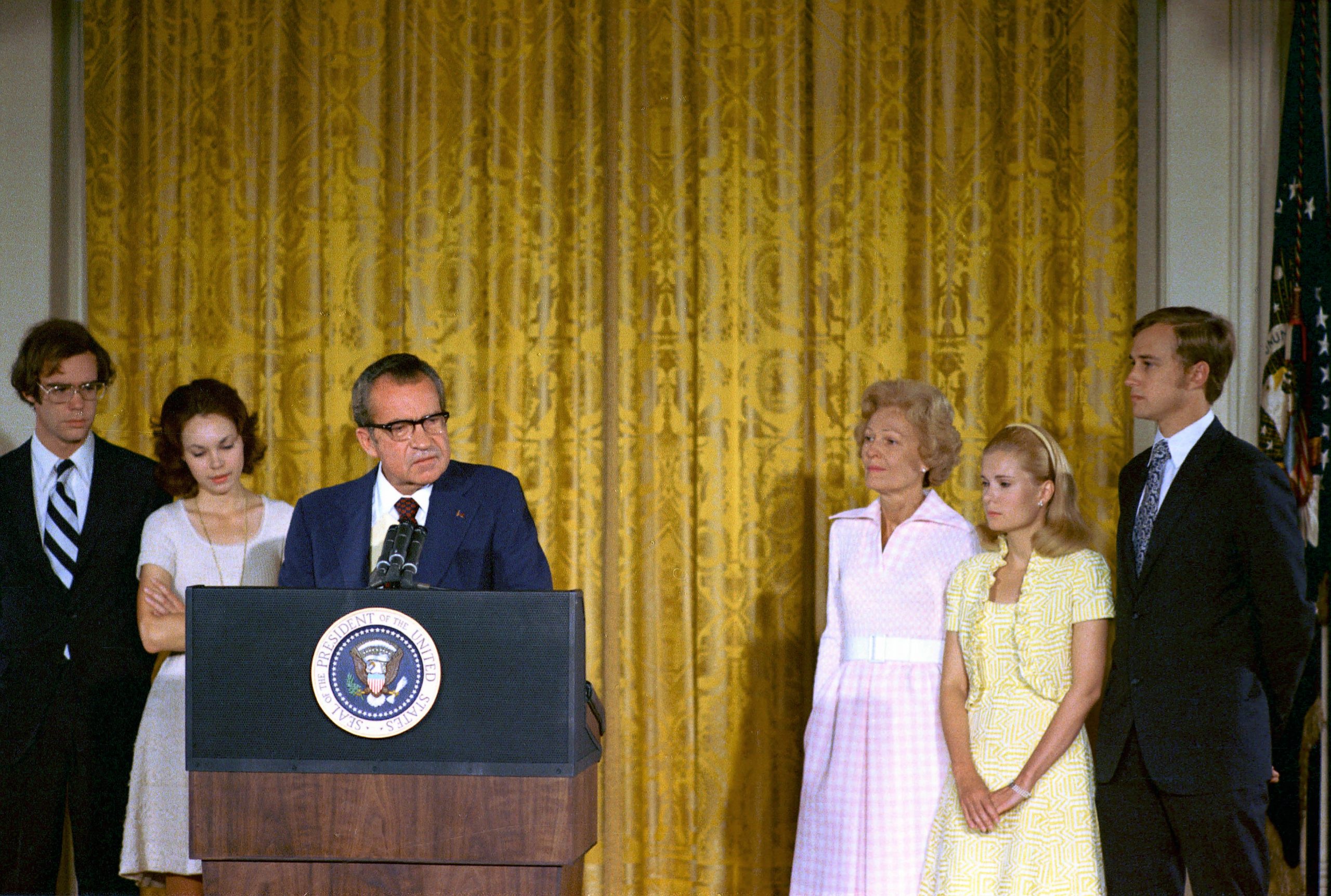 1975-1994
Richard Nixon worked tirelessly as America's Elder Statesman, advising his successors Ronald Reagan, George H.W. Bush, and Bill Clinton. He wrote and released 8 books on his life and experience in the political arena.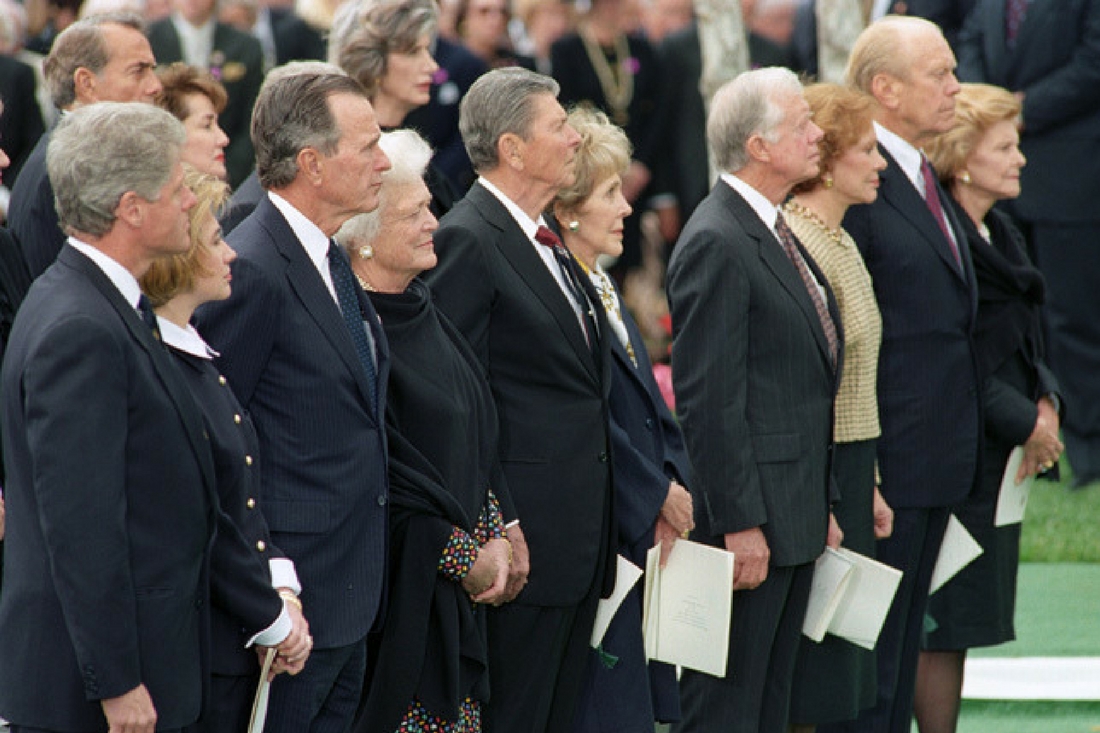 October 1981
Richard and Pat Nixon move to Saddle River, New Jersey to be closer to their children and grandchildren.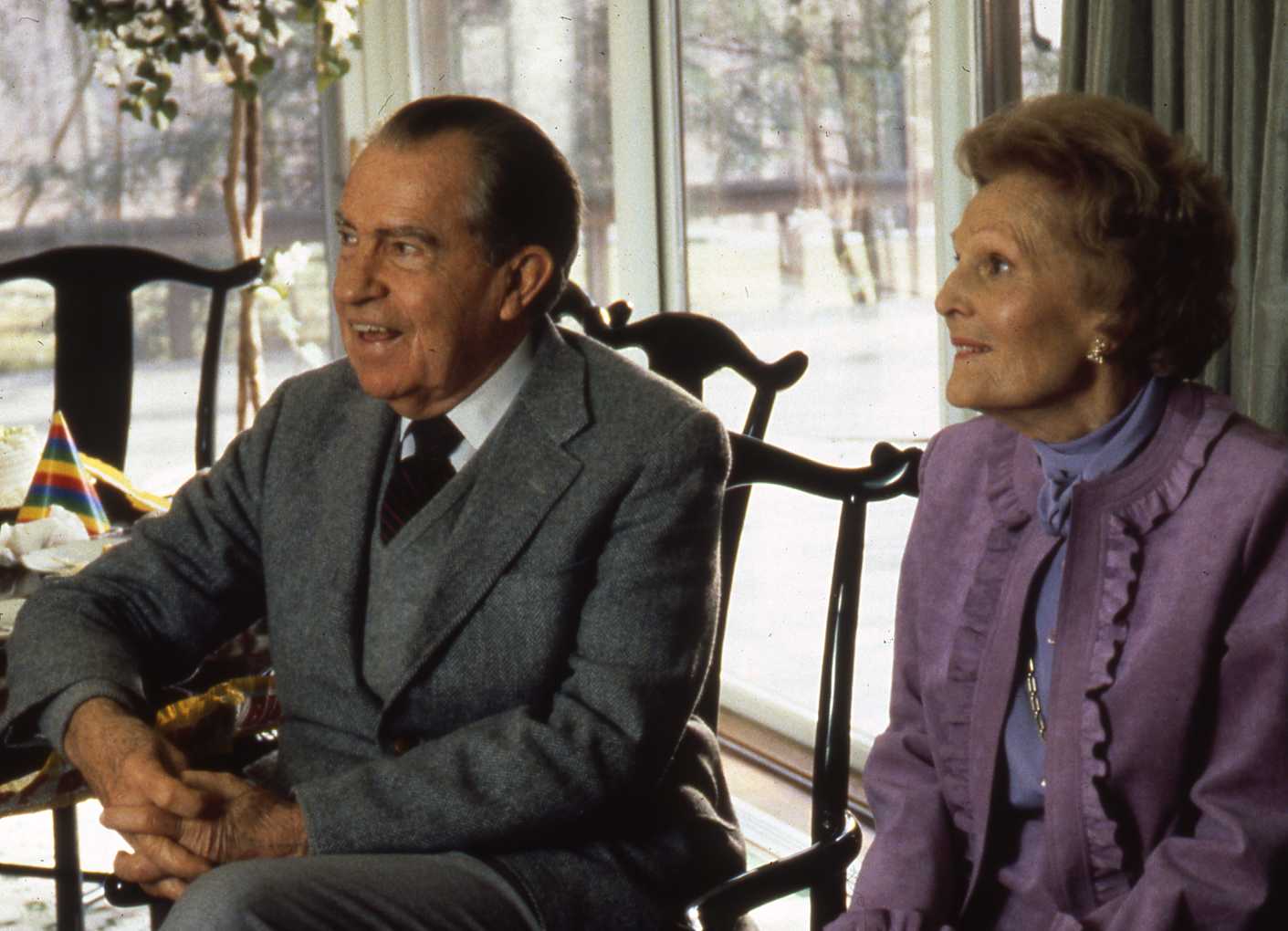 July 19, 1990
President Nixon attended the dedication of the Richard Nixon Library and Birthplace with four Presidents and their First Ladies, and 50,000 friends and supporters.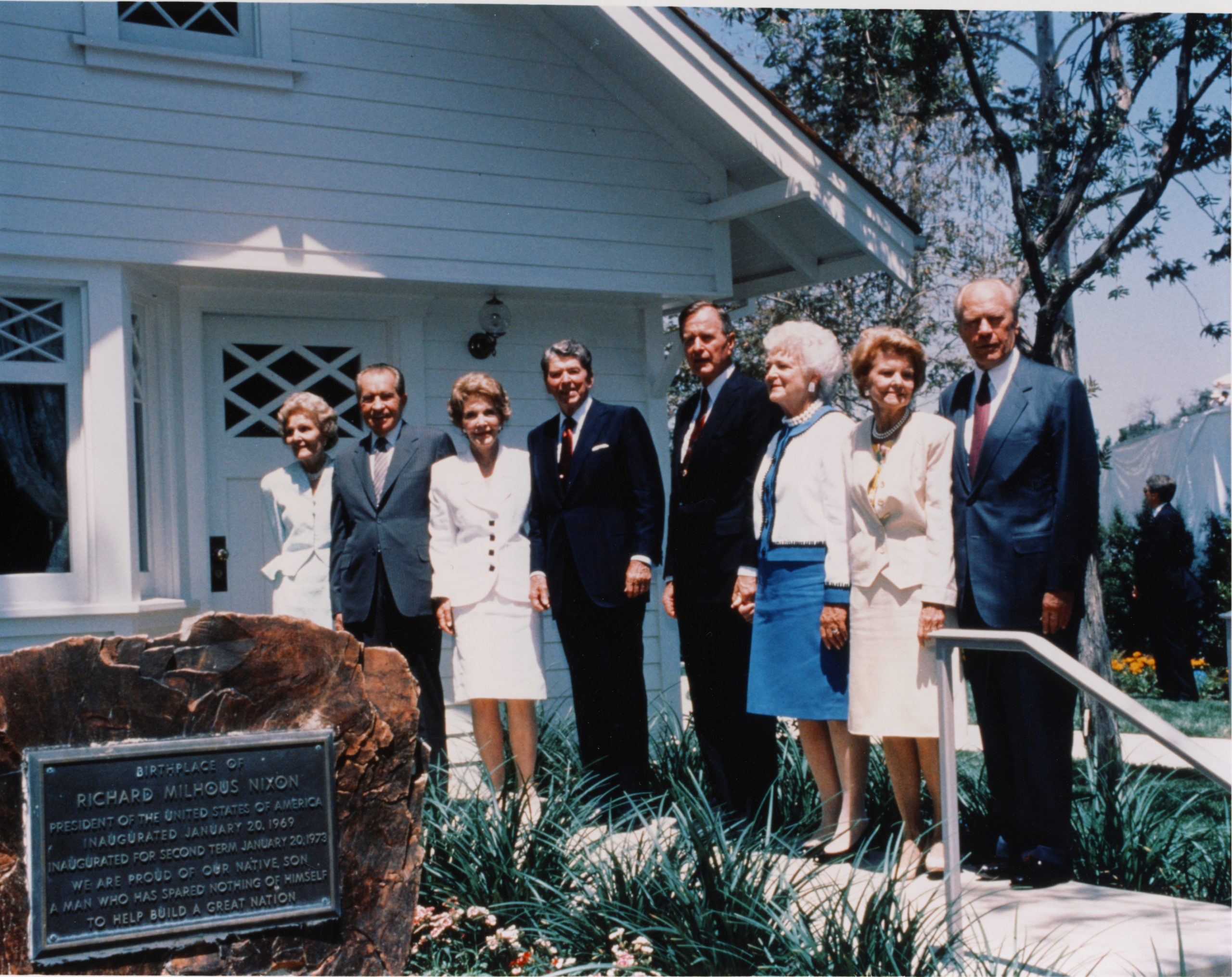 June 22, 1993
First Lady Pat Nixon died at home in Park Ridge, New Jersey, at the age of 81. She was laid to rest four days later at the Nixon Library in Yorba Linda, California.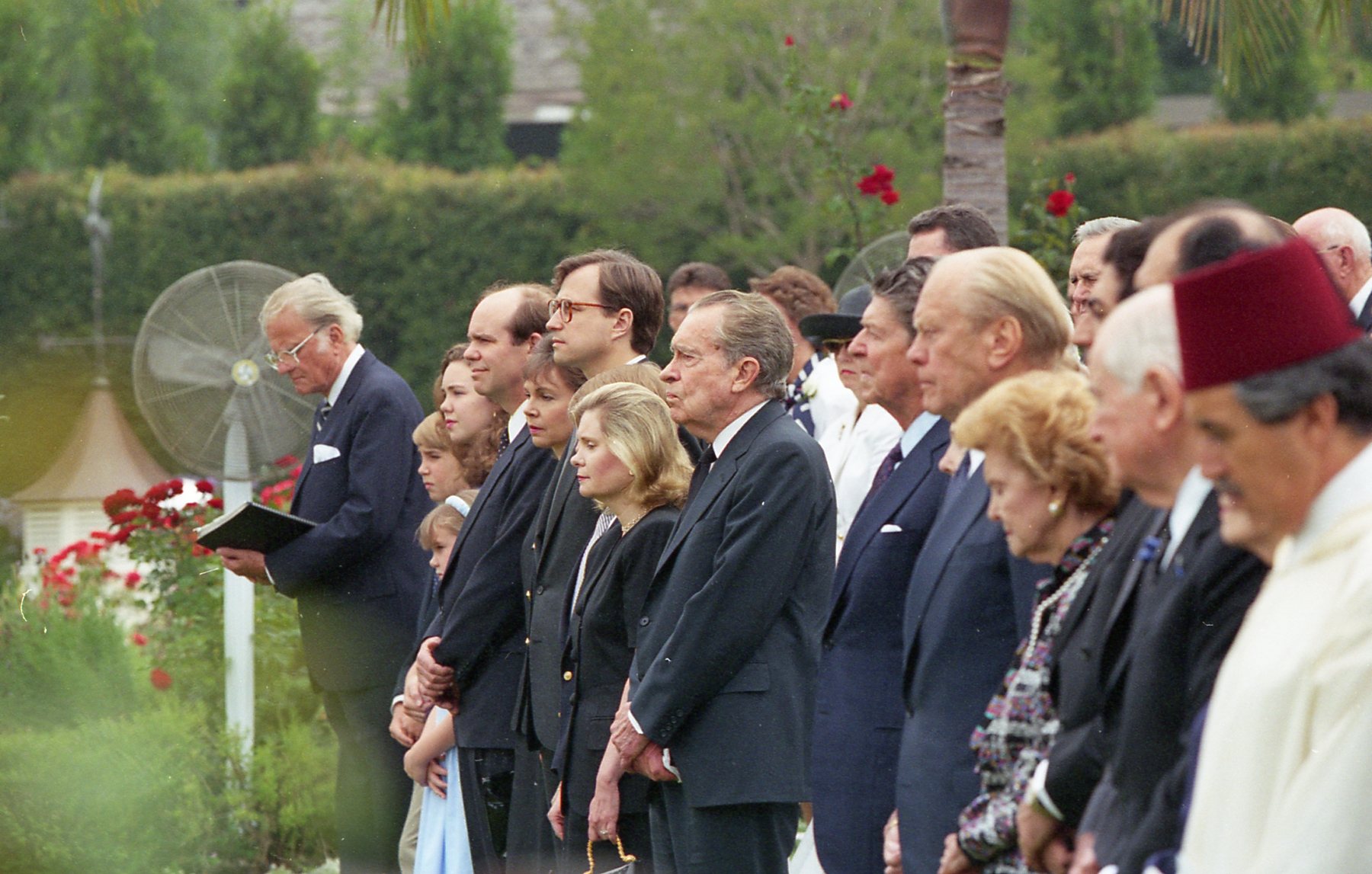 1994
January 1994
On the 25th Anniversary of his first inauguration, President Nixon opened the Nixon Center for Peace and Freedom, a Washington foreign policy think tank based on pragmatic and principled realism.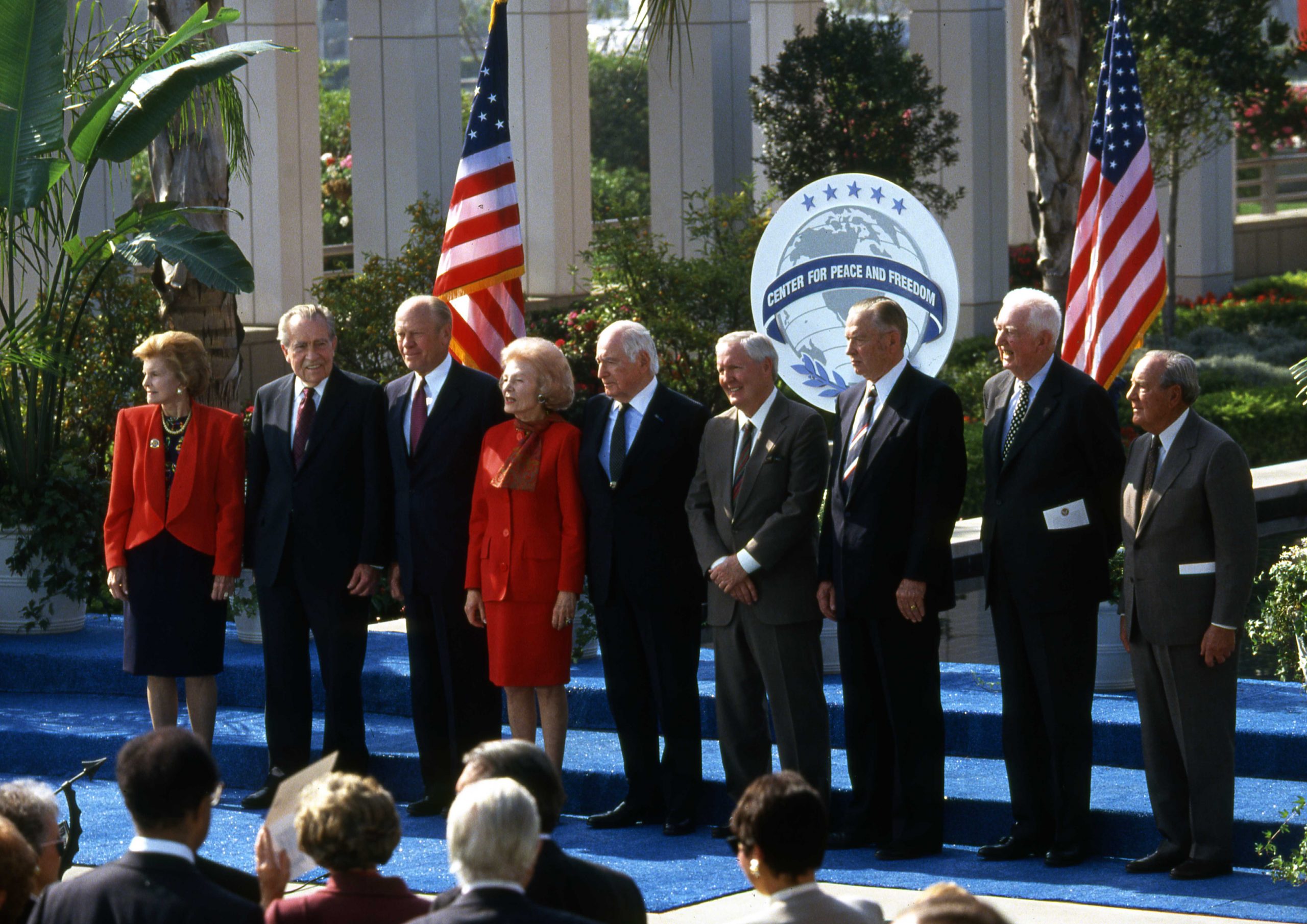 April 27, 1994
President Richard Nixon died in New York City at the age of 81. President Nixon was laid to rest at the Nixon Library in Yorba Linda, California, next to First Lady Pat Nixon and just yards away from his birthplace and boyhood home. Presidents Bush, Reagan, Carter, and Ford attended the funeral, as did then-Senate Minority Leader Bob Dole. Rev. Billy Graham officiated the ceremonies which tens of millions observed on television. In his eulogy, Senator Dole said that the second half of the 20th century would be known as "The Age of Nixon."