Summer in the Parks with Pat Nixon
Bringing Summertime Fun to the White House
On June 18, 1970 –50 years ago this week— the National Park Service hosted a novel activities fair for Washington, D.C.'s lucky residents.
More than one thousand youngsters and their families participated in martial arts training, chopped and molded woodwork, listened and danced to music, and climbed through obstacle courses. 
Held on the iconic –and spacious— White House South Lawn, even the First Lady participated in the memorable day's fun and games.
Why the White House?
The Summer in the Parks program was conceived of by the National Park Service under the Johnson administration, designed to promote healing and understanding among those of all walks of life during the turbulent 1960s. 
The 1970 "carnival" atmosphere, according to the Washington Post, was the first time that the festivities were held at the White House.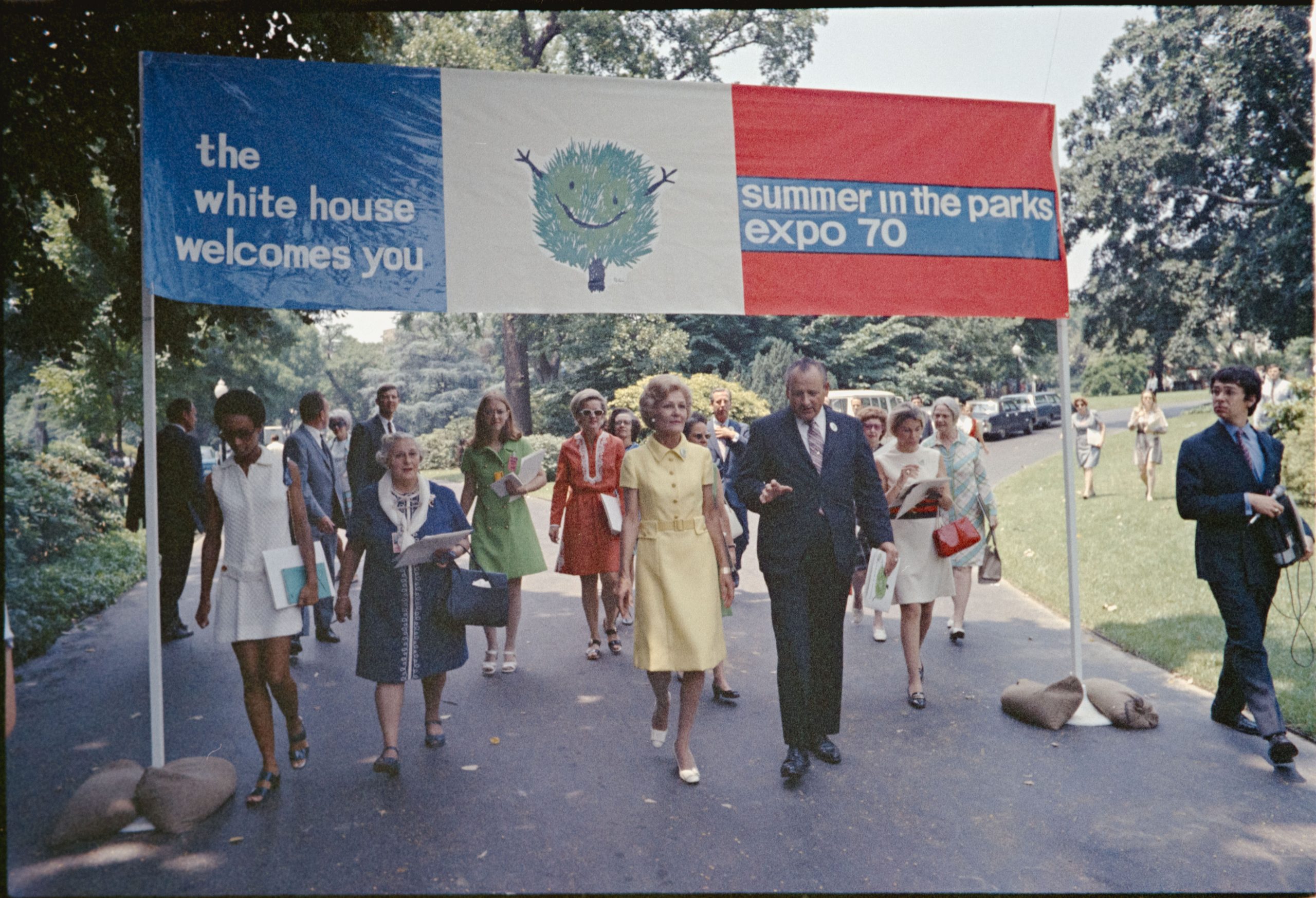 The White House Welcomes You
Escorted by George Hartzog, Director of the National Park Service, First Lady Pat Nixon played hostess for the fun and games and made her rounds, hugging and shaking hands with those in attendance and even taking part in painting and wood carving demonstrations.
WHPO-3710-08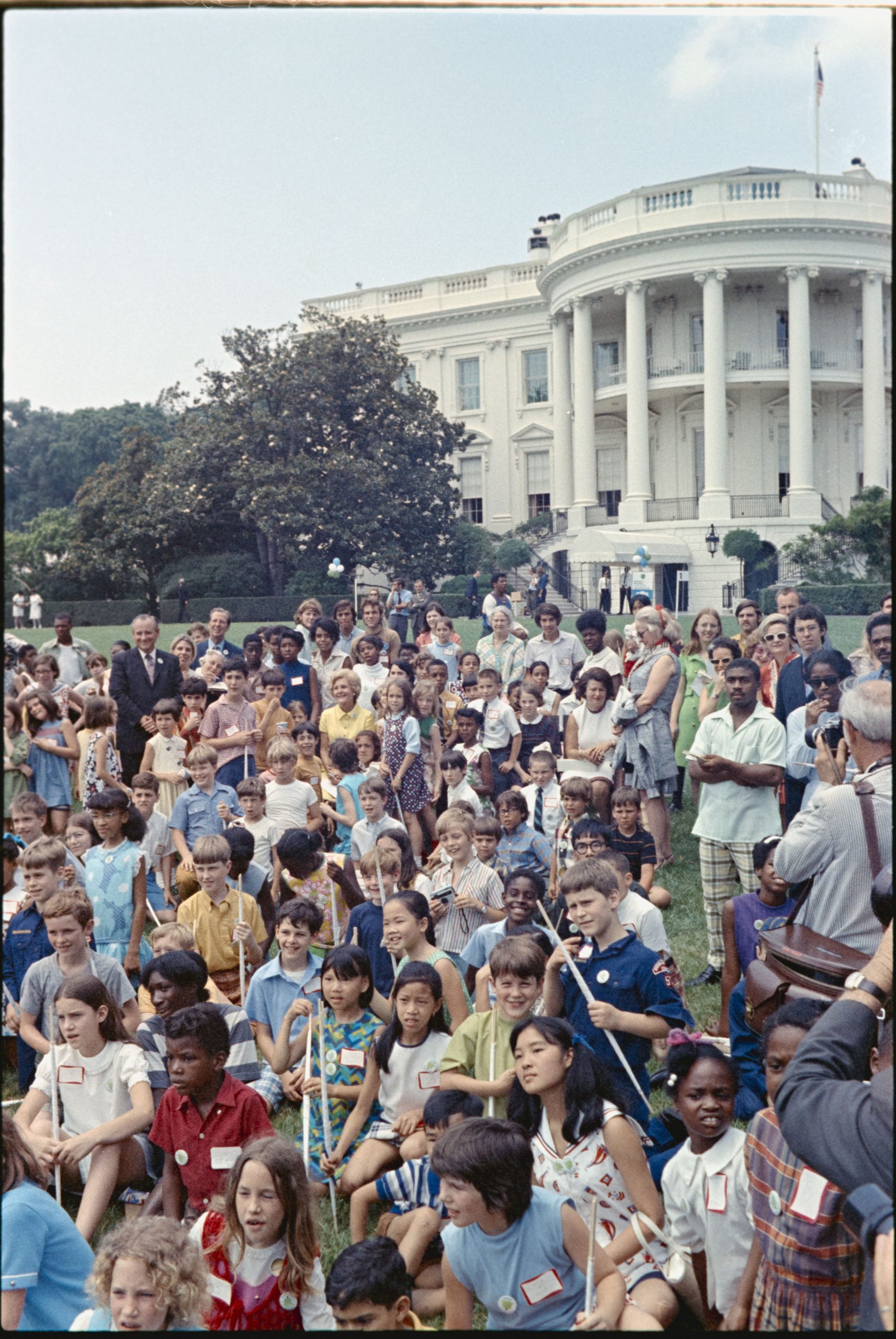 Moving the Indoors Out
Among the sunny summertime presentations was a special, guided tour of the White House by National Park Service historians. Despite its ongoing use as a residence and office complex, the White House is actually one of the 62 properties under the care and custodianship of the NPS. 
WHPO-3711-30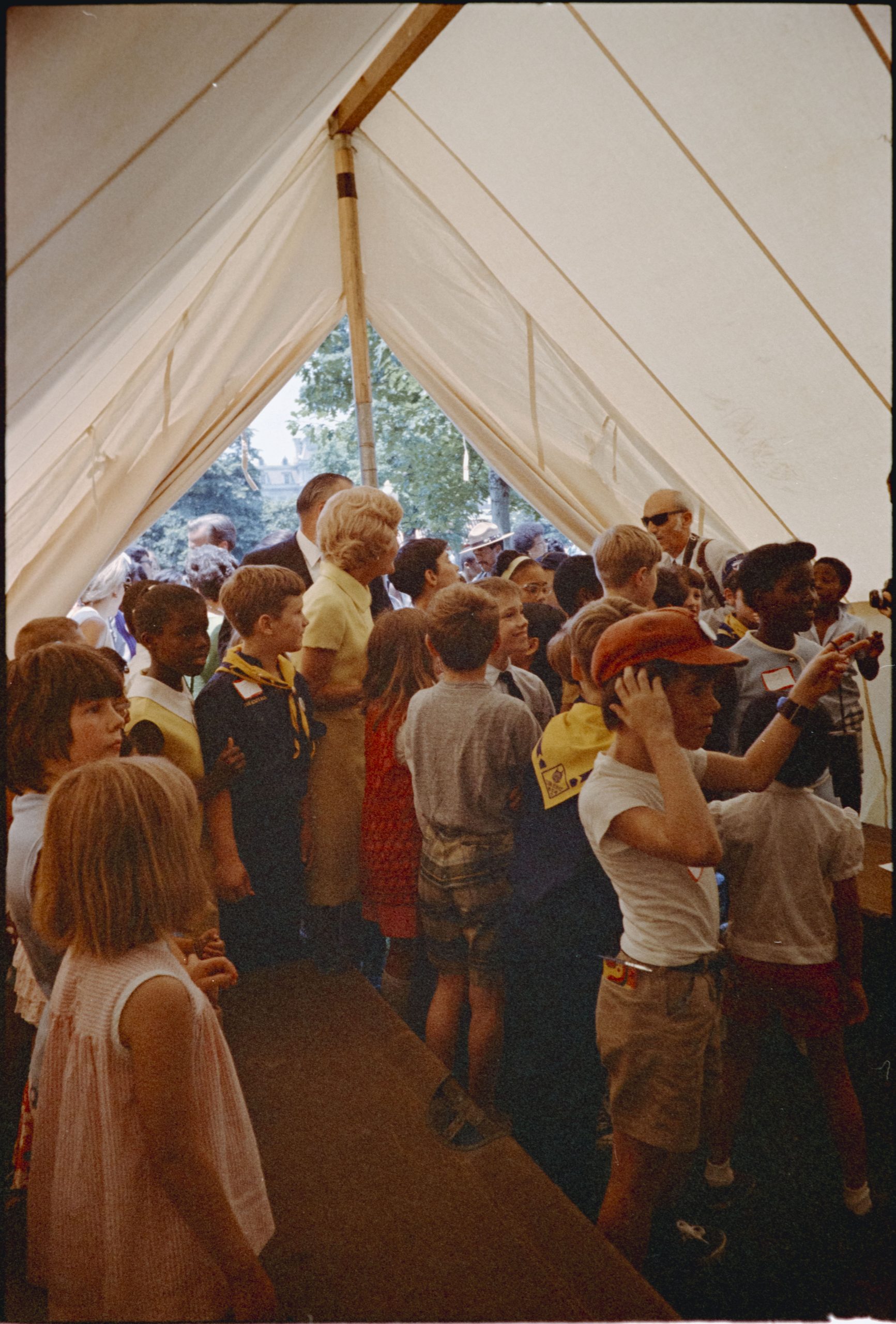 An Evening at the White House...Outdoors!
In a White House first, the Parks Service arranged for the Boy Scouts of America to demonstrate their learned skills by assembling a model campsite – and even camping out for a night on the White House lawn! 
WHPO-3710-05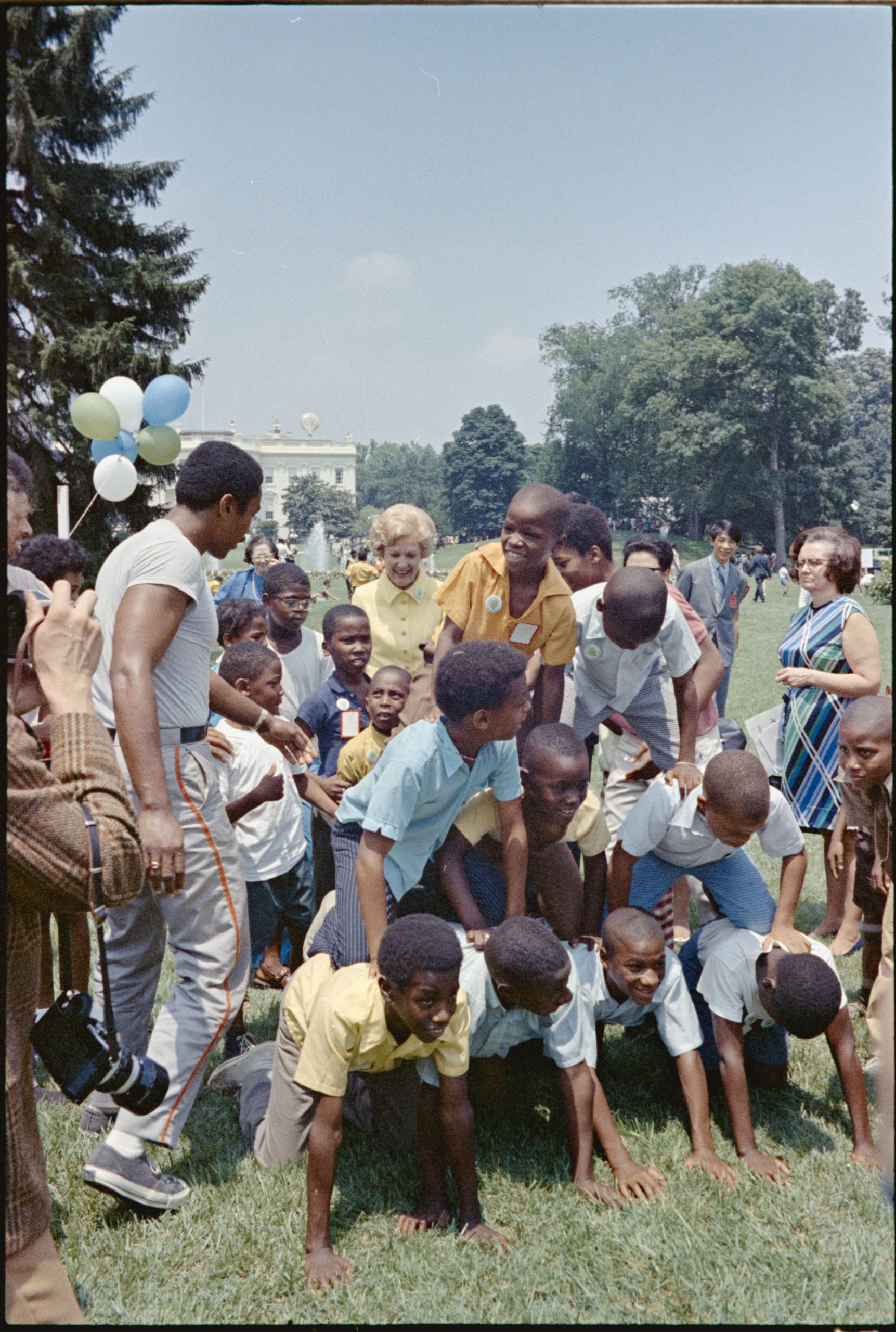 The Spin Room
The day included a gymnastics demonstration for the nimblest of onlookers, as two area high school gym teachers showed off their tumbling, bouncing and trampolining skills.
WHPO-3711-04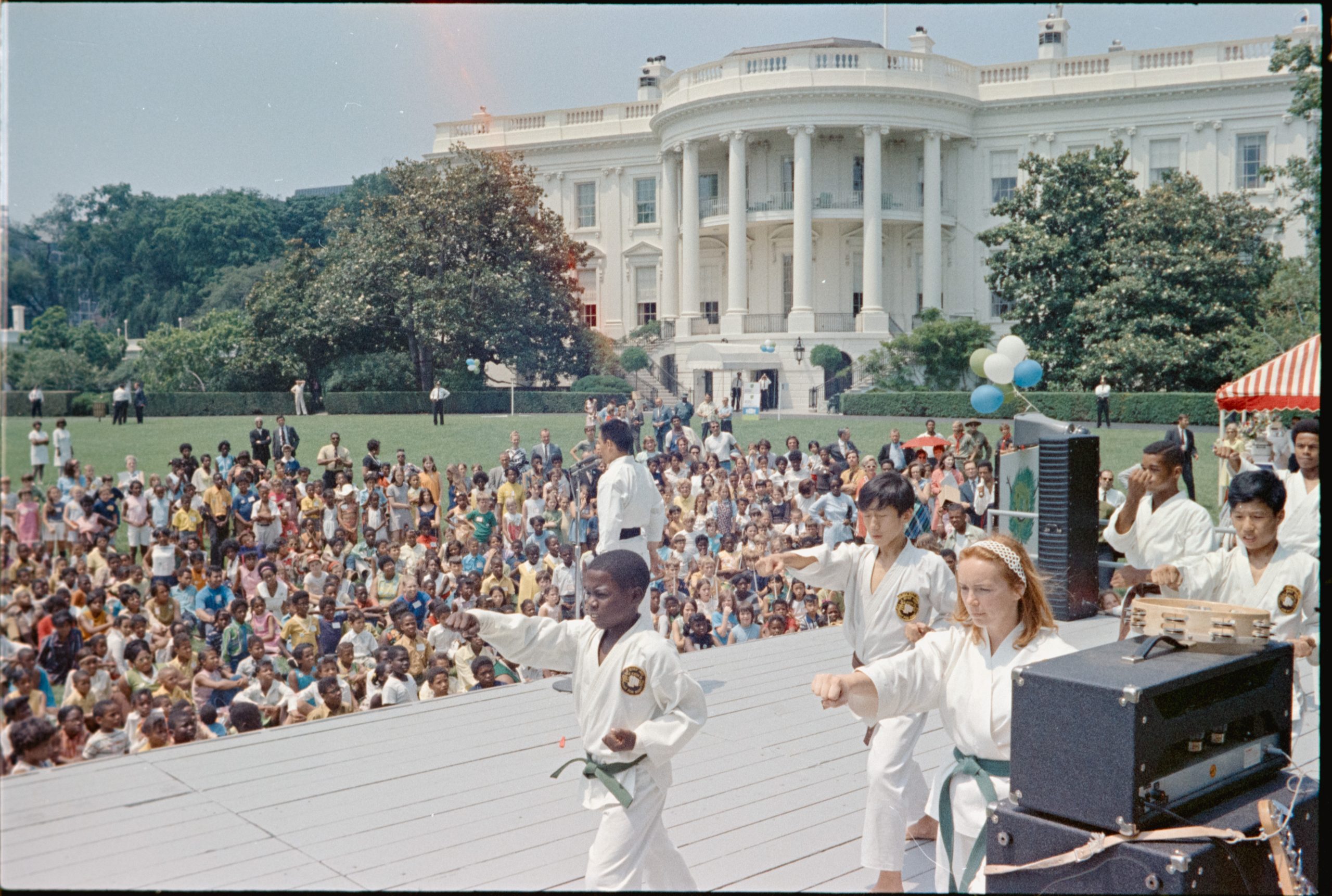 Joining East with West
In another White House first, martial arts demonstrations filled the South Lawn with eager participants kicking, chopping and bowing. Those gathered on hand had the special honor learning from legendary martial artist Grandmaster Jhoon Rhee – the Father of American Tae Kwon Do. 
When asked what her favorite activity at the event was, Mrs. Nixon remarked, "I want to learn Karate!"
WHPO-3709-03A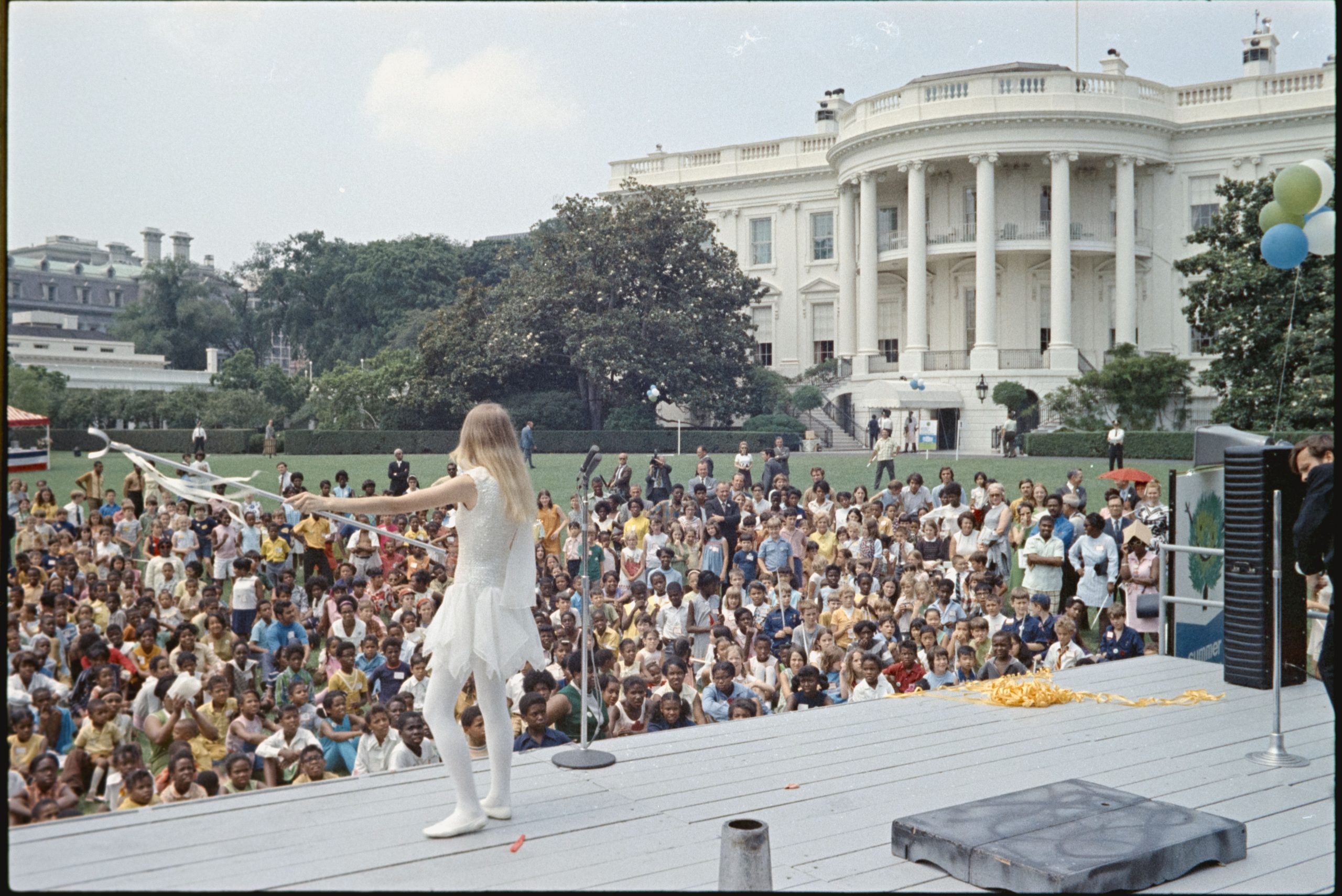 Dramatic Arts
By 1970, drama studies were increasingly becoming commonplace in the nation's capital. A crash course in dramatics was conducted by a group of students from nearby Howard University known as Watsa. Together, they put on a 20-minute skit oriented towards young children celebrating the nation's parks.
WHPO-3711-35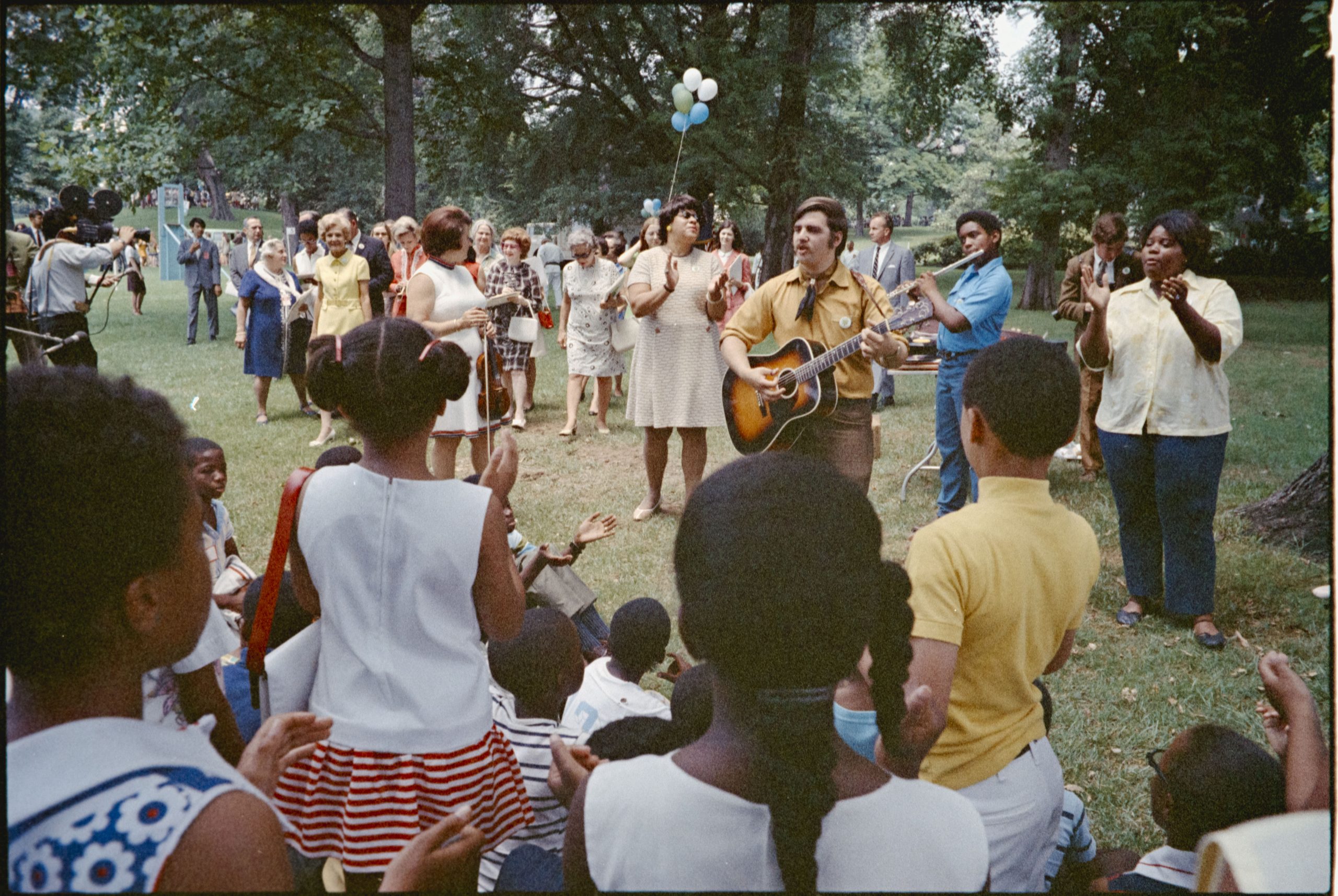 Music and Cultural Arts
Instructors from the National Park Service's Cultural Arts Camp at Catoctin Mountain Park, Maryland, provided singing and musical instrument lessons.
WHPO-3710-23 
Physical Fitness Obstacle Course
The most intimidating experience of all was the storied obstacle course, operated by the Boy Scouts and open to both sexes. The physical fitness regimen included rope climbing and walking across a suspended rope bridge.
WHPO-3711-09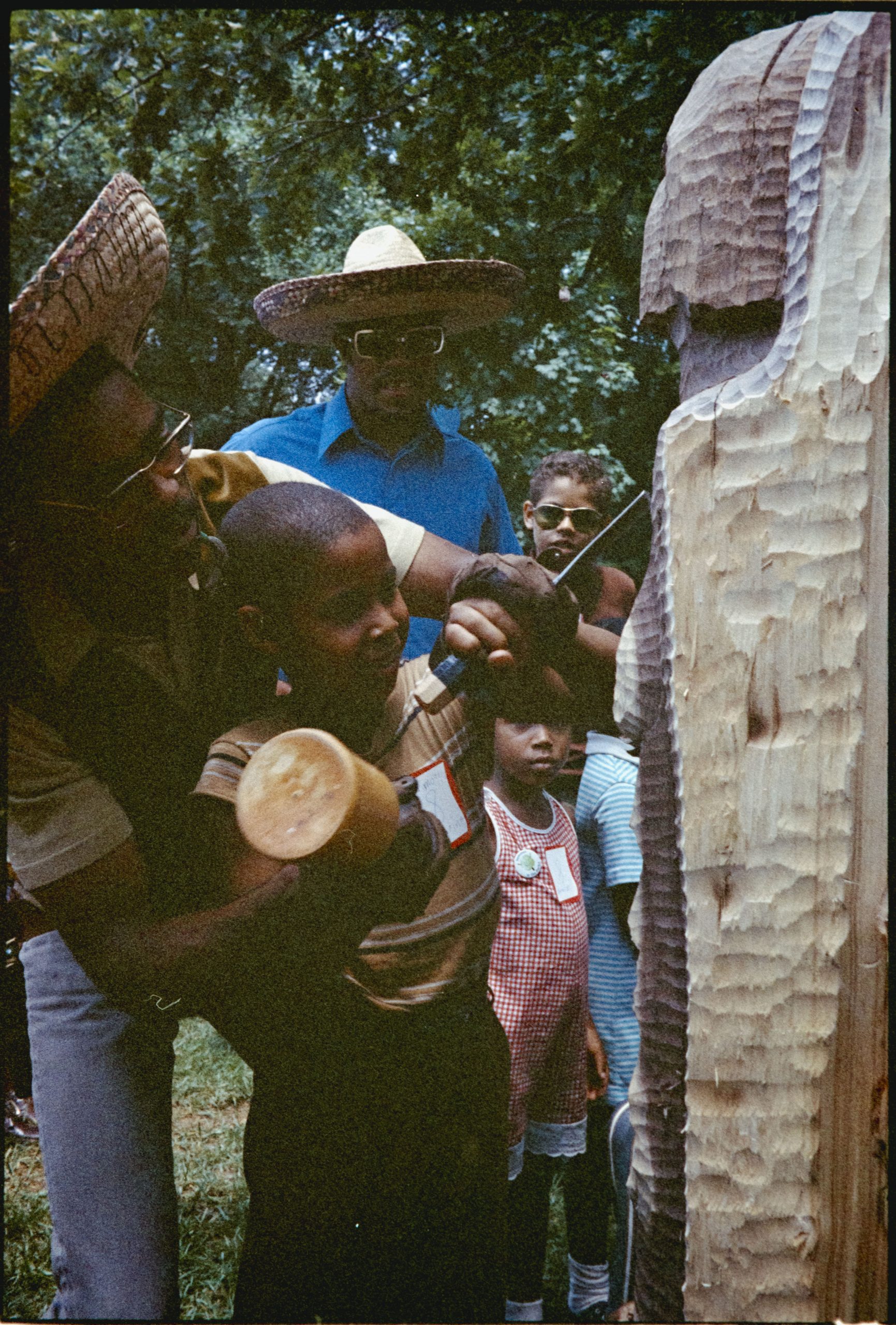 Wood Carving
A sculptor the Washington, D.C. area epically transformed fallen trees and branches into sentimental works of art. Beginning with a standard rough log, children were taught how to create everything from little figurines to traditional American Indian totem poles. Peering at one child's finished art piece, Mrs. Nixon said, "I think that you have an artistic bent – hold it up and be proud of it!" 
WHPO-3710-28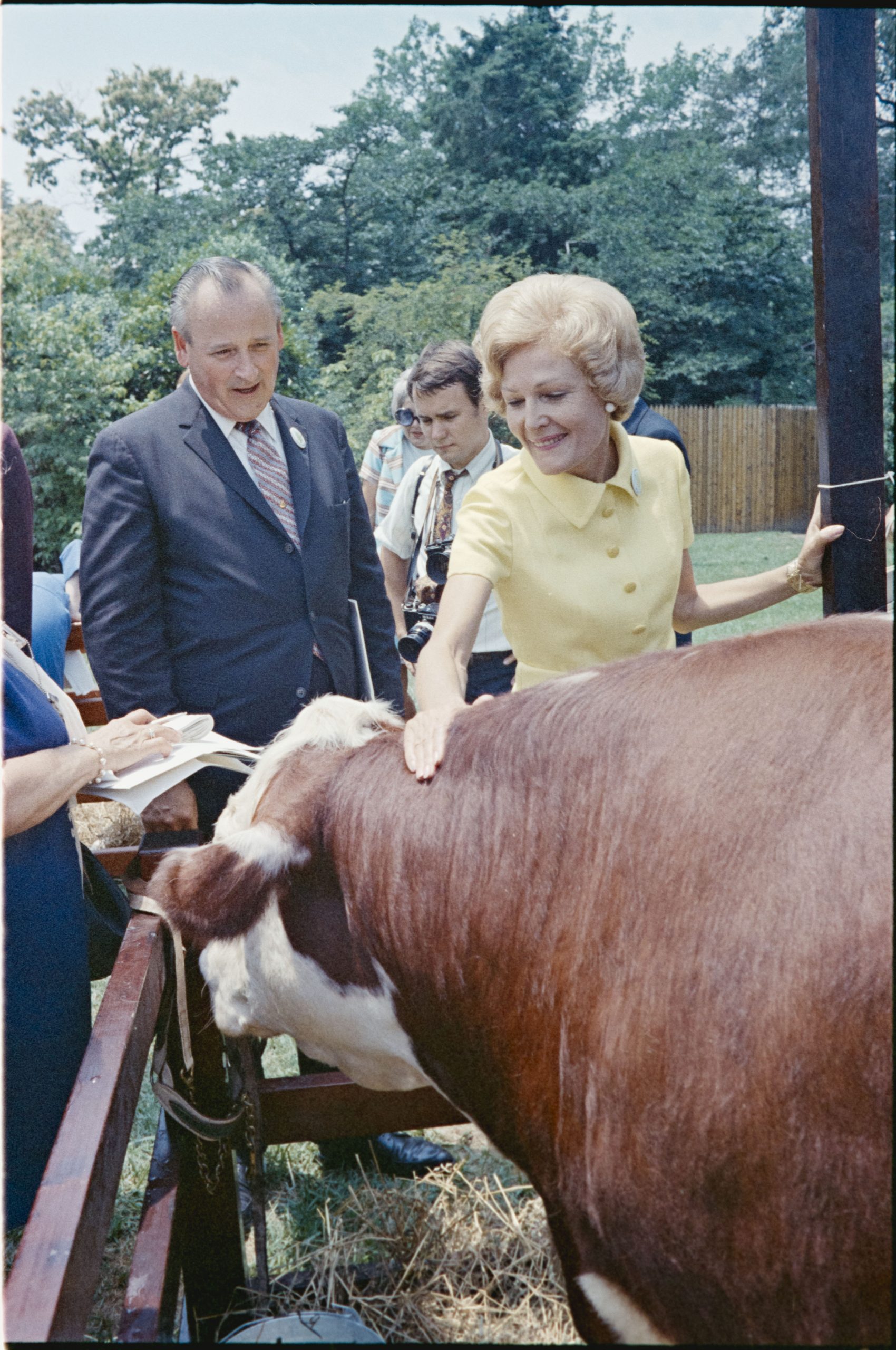 Mrs. Nixon's Husbandry
The sights, sounds, and smells of America's Midwestern parks came alive as children interacted with farm animals. The "hands-on" petting-zoo environment allowed kids and families –and even Mrs. Nixon, who had raised pigs as a girl in Southern California— to feed, groom, and play with the animals while farmers were on hand to answer questions. This was the first time since the Kennedy presidency that farm animals roamed the South Lawn.
WHPO-3711-12
The Legacy of Summer in the Parks
The emphasis on outdoor physical activity and recreation on display at the White House fifty years ago was emblematic of another Nixon administration initiative as it relates to environmental conservation. In a multi-year program known as the Legacy of Parks, the Nixon administration created dozens of new state and county parks for the use and enjoyment of everyday Americans.
In less than ten years, more than 80,000 acres of underused federal land was transferred to state and city municipalities for cultural and recreational purposes. This landmark program created such notable outdoor enclaves as Michigan's Fort Custer Recreation Area, New Jersey and New York's Gateway National Recreation Area and California's Border Field State Park along the U.S. Mexico border.