Presidential Youth Ambassador Program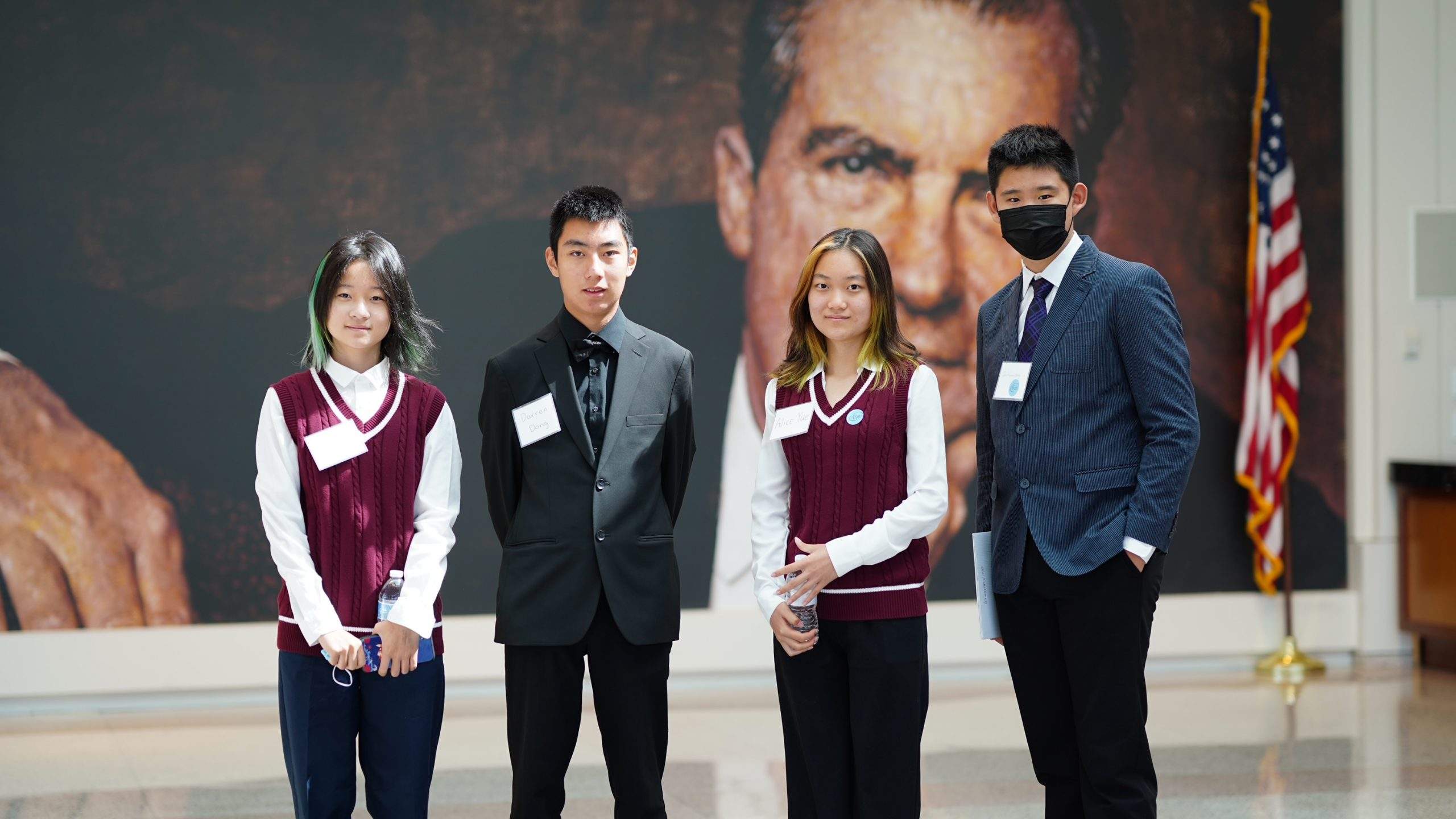 In Spring 2022, the Richard Nixon Foundation launched the Presidential Youth Ambassador Program for students in grades 8-12.
This immersive training at the Richard Nixon Presidential Library and Museum allows students to learn about the life and career of America's 37th President and receive coaching in public speaking, professional etiquette, and how to dress for success.
Upon completing the program students earn a Presidential Youth Ambassador Certification and are eligible to gain community service experience through volunteer opportunities at Nixon Library events.
Program Topics
Public speaking
Professional etiquette
History of President Nixon and the Nixon Library including the Oval Office, President Nixon's birthplace, the Presidential Helicopter, and the White House East Room
How to dress for success
Program Benefits
Build confidence and develop leadership skills
Add to college application a highly-desired certificate
Gain the extracurricular experience at the Nixon Library
Add key skills and experience to resumes and college applications
For more information, please contact Jane Zhang at [email protected].
---
Student Testimonials
"Big change starts small. The Youth Ambassador Program helped push me to learn important professional etiquette skills with the backdrop of history and the presidency. I feel so confident after this program." – Antonio
"I am delighted to participate in the youth ambassadors program at the Richard Nixon Presidential Library. Taking part in the program widened my understanding of world events in the past and the present." -Steven