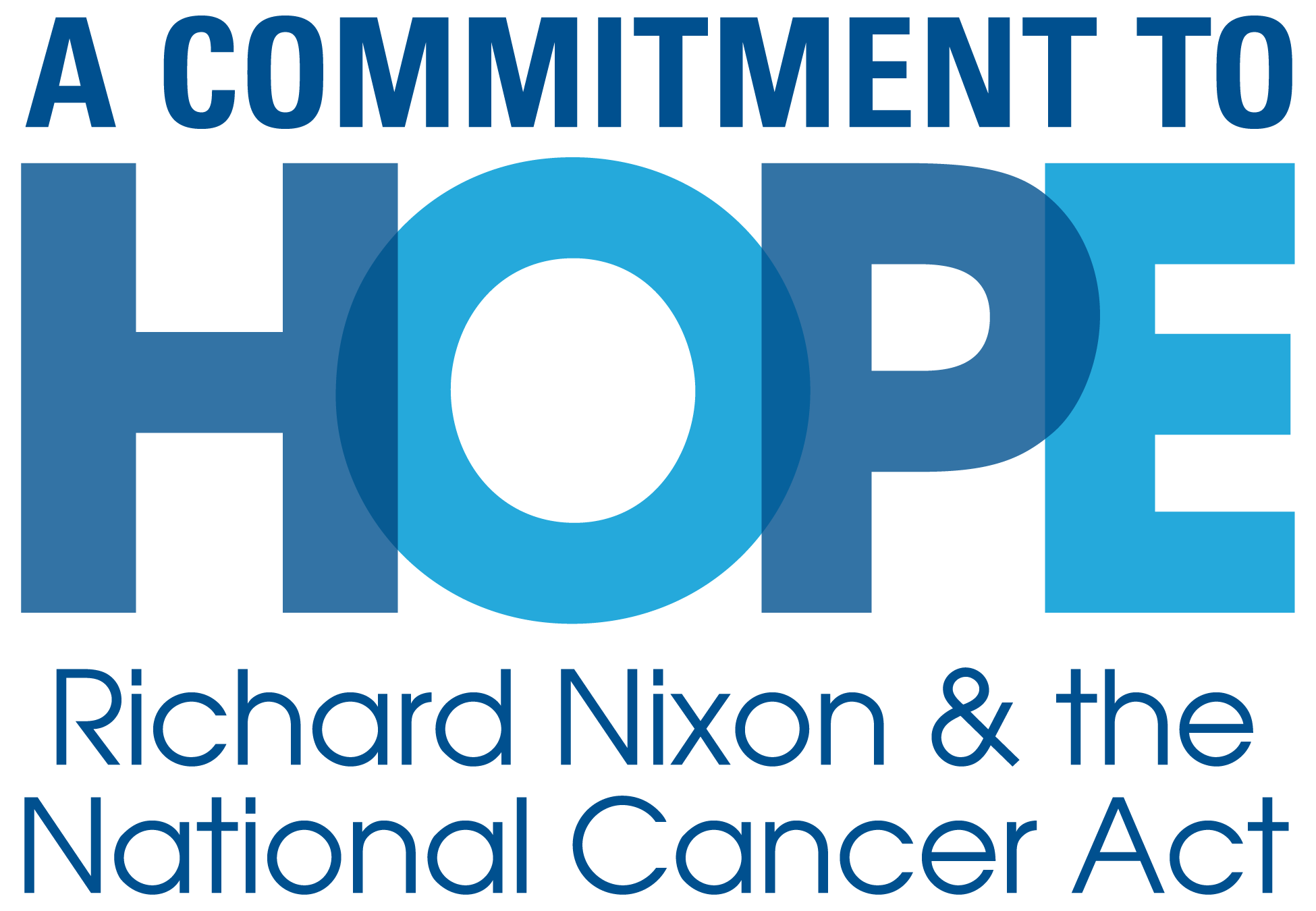 A Commitment to Hope:
Richard Nixon and the National Cancer Act
On December 23, 1971, President Richard Nixon launched what was the greatest scientific assault on disease in the history of the United States when he signed the National Cancer Act of 1971.
Opening on November 12, 2021, a new special exhibit at the Nixon Library will trace Richard Nixon's lifelong commitment to improving health care and the health of all Americans. Using documents, photographs, and artifacts never before exhibited, visitors will see how the National Cancer Act transformed the fight to conquer cancer, sparking lifesaving advances in prevention, detection, and treatment of cancer.
Once considered the "unspeakable diagnosis," the new exhibit speaks eloquently to the progress that has been achieved – and the lives that have been saved – by the far-reaching impact of President Nixon's National Cancer Act.