SPECIAL EXHIBIT NOW OPEN
CAPTURED: Shot Down in Vietnam – During the Vietnam War, American aviators were shot down, imprisoned, and tortured in North Vietnam – experiencing the harshest conditions imaginable as Prisoners of War.
See over 75 unique artifacts displayed together for the first time. Experience the rush of launching from an aircraft carrier. Witness a crash site. Get up close to a re-created prison cell in the Hanoi Hilton. And relive the joy of the POWs' homecoming.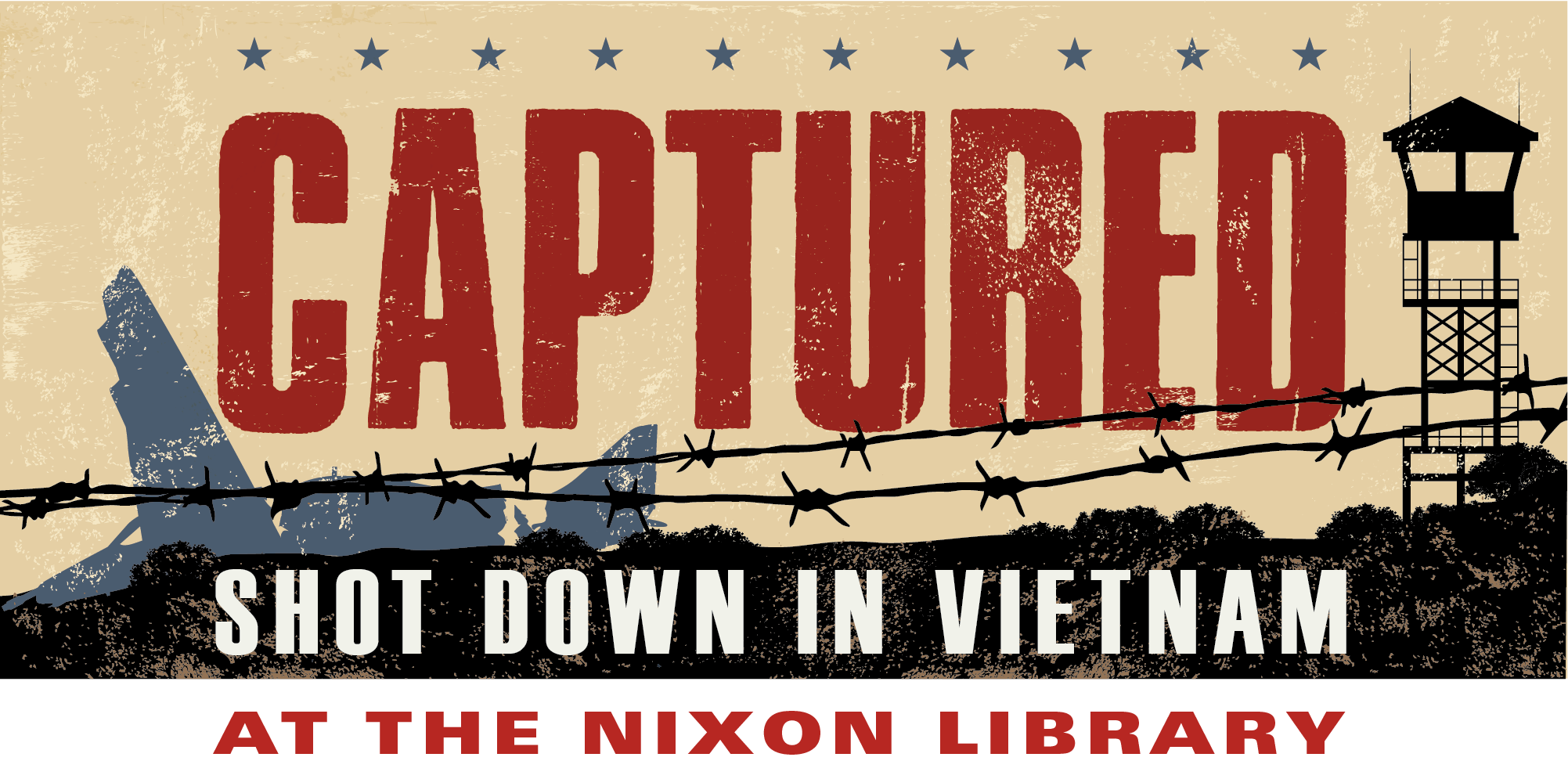 Admission to the Nixon Library
Adults (18+): $28.00
Seniors (62+): $24.00
College/ High School Students: $22.00
Retired/Military: $22.00
Active Military: Free with ID
Youth: $22.00
Children $18.00 (ages 5 – 11)
Children Free (4 & under)
Includes admission to the special exhibition, CAPTURED: Shot Down in Vietnam.
Hours
Monday                      10:00 a.m. – 5:00 p.m.
Tuesday                      10:00 a.m. – 5:00 p.m.
Wednesday                10:00 a.m. – 5:00 p.m.
Thursday                     10:00 a.m. – 5:00 p.m.
Friday                          10:00 a.m. – 5:00 p.m.
Saturday                     10:00 a.m. – 5:00 p.m.
Sunday                        10:00 a.m. – 5:00 p.m.
Closed: Thanksgiving, Christmas Day and New Year's Day.
Group Tours of the Nixon Library
Specialized tours are available for groups of 15 or more.
The Nixon Library is staffed by 160 volunteer docents, whose knowledge is unparalleled. Your group will benefit from their seasoned experience on these customized tours.
Every member of your party can take home souvenirs from the Richard Nixon Presidential Museum Store at a special discount of 10% off!
Parking at the Nixon Library is free and there is convenient access for large buses.
Reservations should be made at least 30 days prior to your tour date.
To book your Nixon Library group tour experience, call (714) 701-6823 or email [email protected].
School Tours
To book school group tours, contact the National Archives and Records Administration at (714) 983-9120 or [email protected].