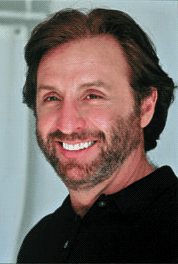 Ron Silver died in his sleep on Sunday at his home in Manhattan.  He was 62.
When I was named editor of Saturday Review in 1984, one of my first tasks was to liven up that distinguished by moribund institution.  In my search for interesting and unusual reviewers and writers, I came across the information that Ron Silver spoke and read Chinese.
In fact, as I discovered when we met, he had majored in Chinese and Spanish at SUNY Binghamton, and then taken a Masters in Chinese at St. John's, followed by a year on scholarship at the University of Taiwan.  He spent almost half of that time backpacking through the Golden Triangle.  Or, as I would put it to him, "backpacking".   He was too serious to be a tourist; and too smart to be on some Pineapple Express.  What else was left but CIA?  His reply to my questioning and teasing would always be one of those patented Silverian smiles, half way between smug and inscrutable.  (He later told Cindy Adams that he was, in fact, working for the Company:  "I thought it was patriotic. But then time came that life, love and girls distracted me."  But I bet he said it with one of those same smiles.)
He wrote some reviews for us and, for the September 1986 issue, he interviewed China's foremost female writer — the non-English speaking Zhang Jie.  In several hundred words he sketched the history of feminism and popular literature under communism in China.  He wrote with real insight and considerable style.  (Not to mention that, despite the heavy demands of his day jobs, his print-ready copy was always delivered on time.)
"We Chinese open our gifts after the guests leave — unlike Westerners who share them with others publicly.  The content is the same."

The subject was sex, not birthday presents.  The speaker was the feminist author Zhang Jie.  A striking women whose jet-black hair is streaked with gray, she represnts a new breed of Chinese writer.  Apparently, for the first time since the Cultural Revolution, these artists feel free to discuss the angst of the individual —including some matters of romance, love and sex — without the traditional ideological packaging.

For over 5,000 years, the burden of social responsibility fell heavily on Chinese women.  Female oppression was brutal and deeply entrenched; female infanticide and foot binding were widely practiced.  After marriage, women went from servitude in their homes to servitude in their mother-in-laws'.  Until 1949, in fact, wives were called "neiren," or "inside persons."

Zhang's heroines are often "inside persons" who break out.  They are outsiders, strong women unafraid of taking risks — not unlike Zhang herself.  In a land where divorce still carries a stigma, Zhang is divorced with one child.  During the Cultural Revolution she was "sent down" to work in the countryside, an experience which shaped her current belief in women's superior abilities to withstand adversity.
Ron was already widely known and recognized as a young TV star (he was Valerie Harper's swinging bachelor neighbor on Rhoda) and a journeyman movie actor before a breakthrough role in 1983's Silkwood.
He was interested in politics and fascinated by RN, so we started meeting every so often —usually at Orso, but sometimes at home— for dinner.  In those days Adam and Alexandra were toddlers, but his wife Lynne joined us whenever she could.  He was a great and expansive raconteur with an observant eye, a lively wit, and, not surprisingly, the ability to supply dialog and dialects and shtick.
He was a hidebound Democrat, but his curiosity about RN —and particularly about his foreign policy and the way his mind worked— was as sincere as it was intense and challenging.  I like to think that he put some of these conversations to use when he played Henry Kissinger (to Beau Bridges' RN) in the 1995 TV movie Kissinger and Nixon.
By the late 1980s he was embarked on a political  journey that included being president of  Actors' Equity (1991-2000) and co-founder and president of the Creative Coalition (1989-1993).  He became a member of the Council on Foreign Relations.  He was on the Board of Advisors of the Israel Project; and on the advisory board of Scooter Libby's Defense Trust.
He was an admirer, a supporter, and a friend of Rudy Giuliani.
On The West Wing, he played Bruno Gianelli, the political consultant who manages President Bartlett's re-election campaign.
Apparently Ron —a longtime smoker with a particular fondness for big cigars— was diagnosed with esophageal cancer two years ago.  He kept the diagnosis to himself and fought the disease right to the end.  That knowledge makes this clip from an appearance six months ago on David Frost's British TV show particularly poignant and painful.
The Los Angeles Times' "Top of the Ticket" blog noted:
As you can imagine, yesterday's death of Ron Silver from esophageal cancer at 62 is inspiring many conservative ecomiums for the liberal actor who full-throatedly embraced the reelection of President George W. Bush in 2004. In a speech to the Republican National Convention, Silver admitted being "a well-recognized liberal," but rapped his colleagues:

      I find it ironic that many human rights advocates and outspoken members of my       own entertainment community are often on the front lines to protest repression …       but they are usually the first ones to oppose any use of force to take care of these       horrors that they catalogue repeatedly.

      Under the unwavering leadership of President Bush, the cause of freedom and       democracy is being advanced by the courageous men and women serving in our       armed services. The president is doing exactly the right thing.

In Hollywood, of course, it's slightly dangerous to veer off the approved ideological path, but Silver's liberal bona fides were unassailable, and he was able to cross party lines without much repercussion.
Although he didn't know of any jobs he lost because of his beliefs, he was realistic about the fact that he was very much the odd man out in an instinctively liberal profession.  He said that after his speech at the Republican Convention "The phone stopped ringing . . . nada . . . not a thing."
The New York Times' obituary is headed "Persuasive Actor and Activist" and deftly handles the latter characterization:
An activist most frequently allied with left-wing issues, he was president of Actors' Equity, the stage actors union, for most of the 1990s and was a co-founder of the Creative Coalition, a group that advocates for First Amendment rights, public education and arts support. He campaigned for Bill Clinton for president.

"I'm an actor by calling but an activist by inclination," Mr. Silver said in a 1994 interview.

Still, he had contrary impulses, and he paid attention to them. He was an advocate for President  Ronald Reagan's "Star Wars" defense plan, and he supported Mr. Giuliani's campaign for mayor of New York in 1994. In 2004, he made headlines when he was a featured speaker at the Republican National Convention in Manhattan, supporting the nomination of President George W. Bush for a second term, largely because of the president's stance against Islamic terrorism. He supported Mr. Giuliani for the Republican presidential nomination in 2008.
Alas, the Times ends its notice on a churlish note.  After mentioning his family (but not that they were with him when he died), it concludes:
His acting awed them, his conservative streak confounded them, [his brother] Mitchell Silver said.

"Ron's politics, as far as I know, were not shared by anyone he knew, except for the people he knew because of his politics," Mitchell Silver said. He paused and added, "He told me that he did vote for Barack Obama in the end."
(Walter Isaacson's Kissinger: A Biography was the basis for Kissinger and Nixon, a 1995 made-for-TV movie that starred Beau Bridges as RN and Ron Silver as HAK.  The screenplay was by Lionel Chetwynd; the director was Daniel Petrie.  Ron Silver's other notable film roles included Alan Dershowitz in Reversal of Fortune, Angelo Dundee in Ali, and the deliciously villainous Senator Aaron McComb in Timecop.  On Broadway he won the Tony for Best Actor for his role opposite Joe Mantegna and Madonna in David Mamet's Speed-the-Plow.)