His Excellency Koji Tomita, Japanese Ambassador to the United States, spoke at the Richard Nixon Presidential Library and Museum on June 17, 2021, to mark the 50th anniversary of the far-reaching and impactful 1971 Reversion of Okinawa Agreement, which was negotiated, signed and implemented by the Nixon administration.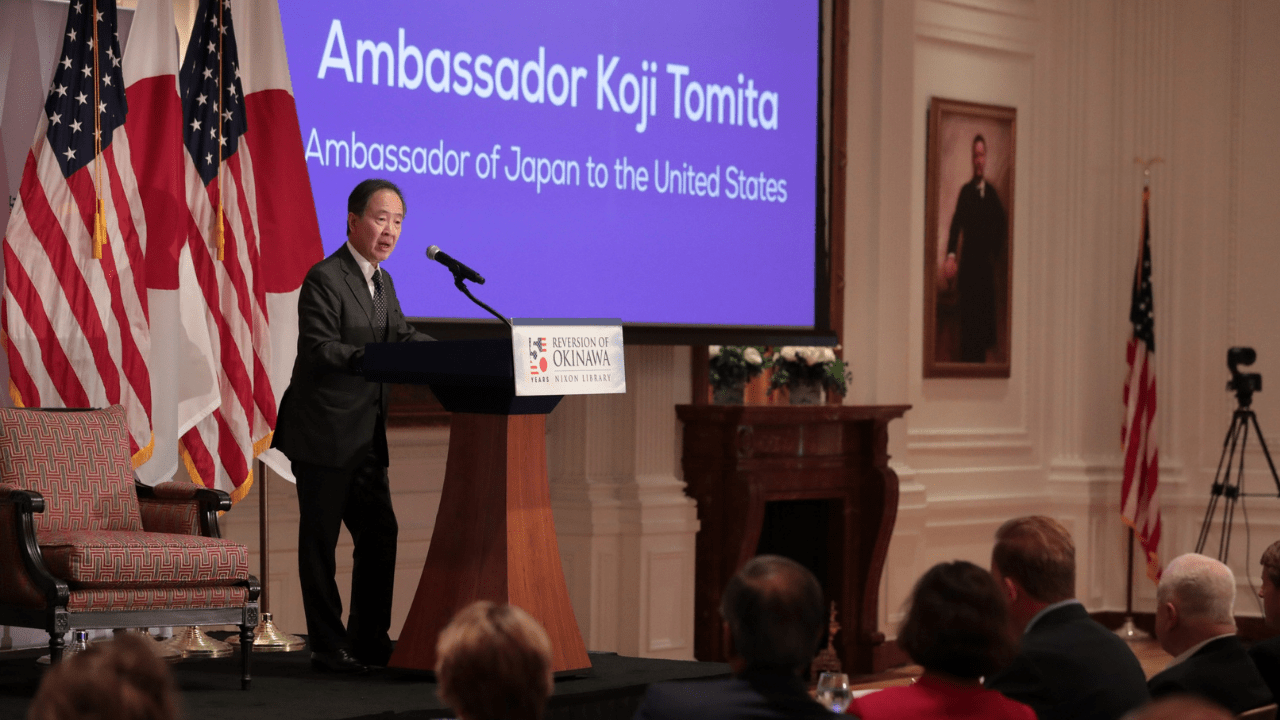 "President Nixon and Prime Minister Satō each saw what needed to be done for the future and the security of our relationship and they did it," Ambassador Tomita said.
"The tremendous efforts made by those involved in the reversion of Okinawa have led to the strong Japan-U.S. alliance that exists today," the Ambassador added. The Ambassador noted in his remarks that he someday hopes to write a book on President Nixon.
During his visit, the Ambassador planted a pink cherry blossom tree in the Library's gardens, symbolizing the friendship between our two countries.
Former National Security Adviser Robert O'Brien opened the conference with remarks that set the tone for the day.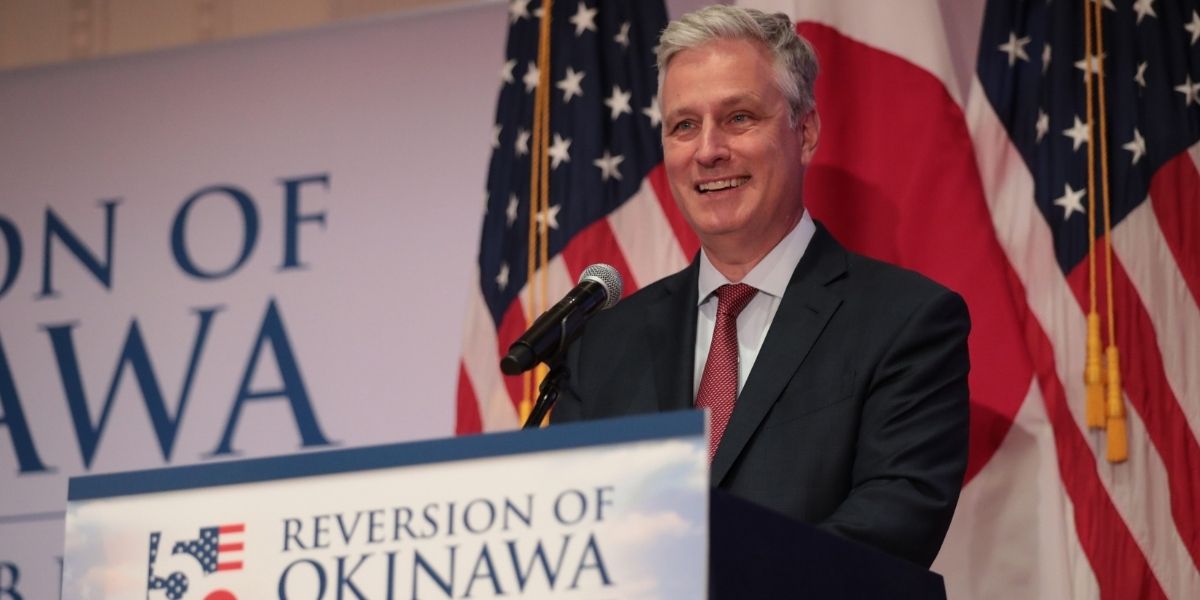 "President Nixon made many decisions during his career and especially during his time as president in the foreign policy and national security fronts that were met with criticism. This was one of them," Ambassador O'Brien said.
"But as he demonstrated time and time again — and sometimes it's taken us 50 years to see the strategic wisdom of what President Nixon did — the 1971 Okinawa Reversion Agreement with Japan is one decision that continues to show and demonstrates President Nixon's strategic genius," O'Brien added.
Watch Ambassador O'Brien's Remarks and the Panel on the History of the Senkaku Islands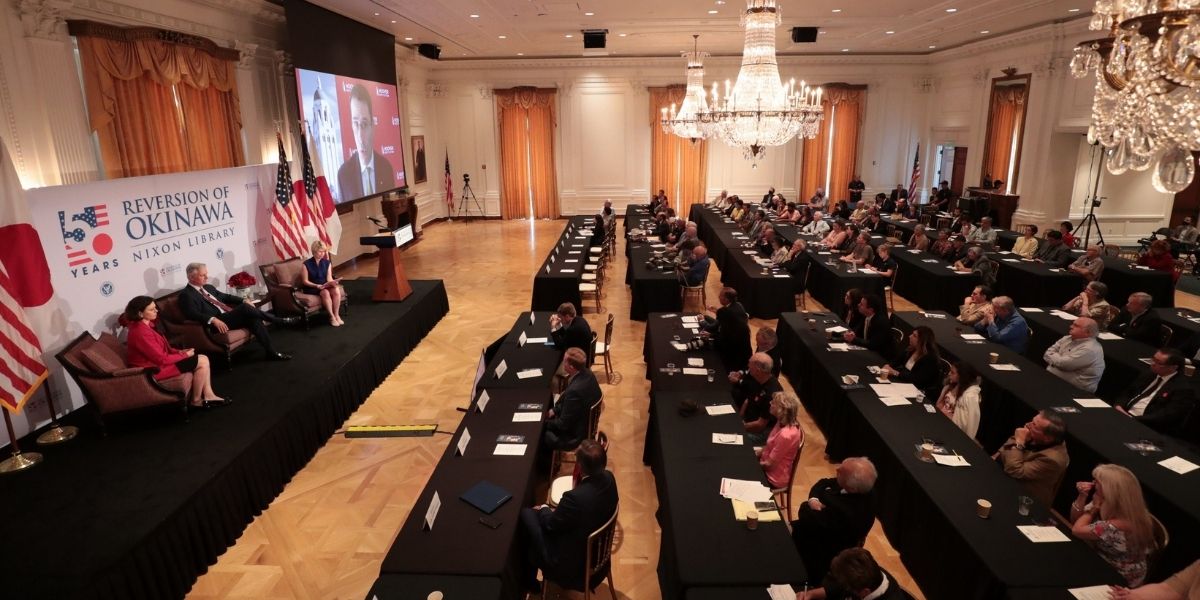 Watch the Panel on the Future of the Senkaku Islands
In addition to the remarks, the conference included two panels, one on the history of the Senkaku Islands issue and the Reversion of Okinawa under the Nixon administration, and one looking to the future of U.S-Japan relations.
Panel participants at the day-long conference —attended in-person and online by more than 200 people— included former National Security Adviser Richard V. Allen, former chairman and president of the Export-Import Bank Kimberly Reed, former State Department Senior Adviser Mary Kissel, Dr. Michael Auslin of the Hoover Institution, former Ambassador to the UN World Food Programme and Peace Corps Director Gaddi Vasquez and Dr. Luke Nichter of Chapman University. Dr. Nobumasa Akiyama, a professor at the School of Public Policy at Hitotsubashi University and Professor of International Relations at the National Defense Academy of Japan Matake Kamiya delivered expert insight live from Tokyo as part of the panels.
The Richard Nixon Foundation thanks South Coast Plaza for its sponsorship of the day's luncheon.