"There can never be another like you"— Love Letters Between the Newlywed Nixons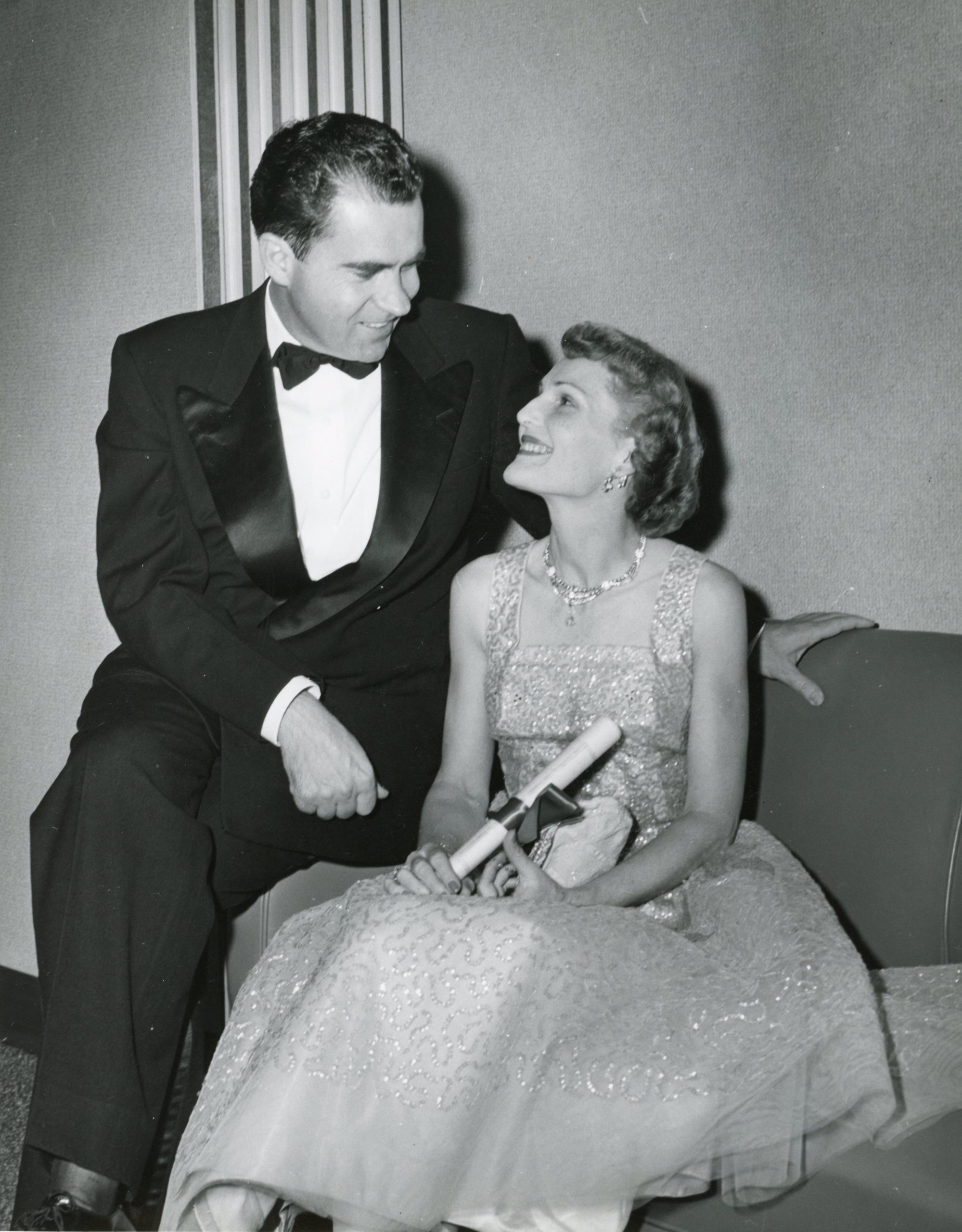 On Valentine's Day when many people are celebrating their own love stories, the love story of Richard and Pat Nixon is full of inspiration. 
Richard Nixon and Pat Ryan first met in 1937 and married on June 21, 1940. In 1941, the couple moved from Southern California to Washington, DC, where he worked as an attorney for the Office of Price Administration before volunteering for military service. In 1942, Nixon received a commission in the U.S. Navy and was assigned to duty in the Pacific. In his memoirs, Nixon recalls his time overseas during World War II: "Letters from home were the only thing we really had to look forward to, and I wrote to Pat every day during the fourteen months I was away."
One of these letters, written on Thanksgiving Day, 1943 says:
Dearest
On this day when I think of what I am most thankful for I have no difficulty whatever in finding the answer.
It is all wrapped up in you. Your letters which are so full of life and spirit that they never fail to lift me in every way. Your thoughtfulness—doing things for me which I do not deserve—giving up things which would mean much to you. Your intelligence—about which I never cease to marvel. Your creative ability which has contributed so much to our happiness. Your beauty—which is the result of all the other traits and which always makes me so proud.
Most of all dear one I am thankful that you still love me and that we have so much to look forward to—together. That we ever met at all was the first break for me—after that I loved you so much that we just had to belong to each other. There can never be another like you.
Dick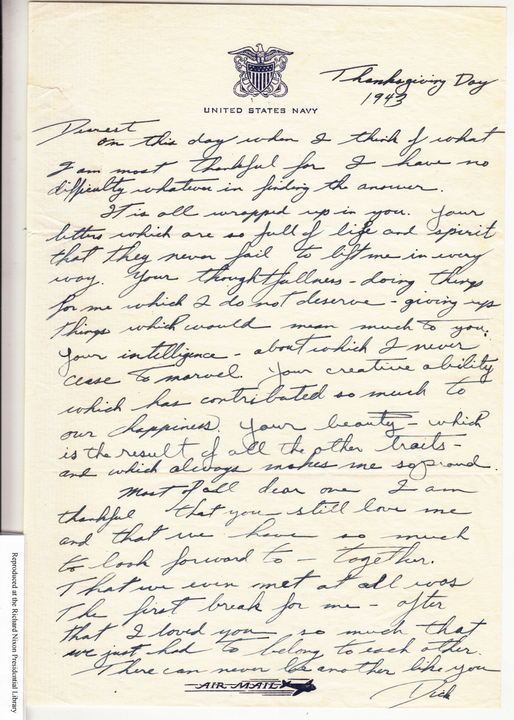 These letters reveal a personal and relatable side to President Nixon while giving a glimpse of a love story that would go on for over half a century. Mrs. Nixon passed away one day after the couple's fifty-third wedding anniversary and President Nixon passed away less than a year later.