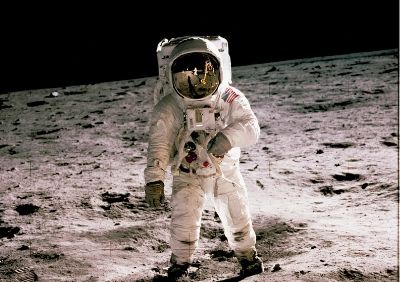 Apollo 11 Moon Landing 50th Anniversary Celebration
Presented by AT&T
Richard Nixon Presidential Library and Museum
FREE NIXON LIBRARY ADMISSION ALL DAY
Schedule of Events:
8:00 AM: LIBRARY PARKING LOT: Space Race 5K Ignition start (must register to run)
10:00 AM: LIBRARY ENTRANCE: Earth to Moon opening ceremony
10:30 AM: THEATER 37: Hear from original 1969 AT&T Supervisor Doug Paul who helped make President Richard Nixon's historic phone call from the Oval Office to the Moon possible.
11:00 AM: LIBRARY ENTRANCE: Drone Demonstration
12:00 PM: THEATER 37: Meet Apollo 11 Crew Historian Francis French
1:30 PM: THEATER 37: Meet SpaceX Life Support Systems Engineer Jason Silverman
3:00 PM: THEATER 37: Screening of the new documentary "Apollo 11"
7:30 PM: WHITE HOUSE EAST ROOM: "Earth to Moon: Celebrating the Longest Distance Phone Call in History"
Hear from the officials who were in the White House when President Nixon called Neil Armstrong and Buzz Aldrin on the surface of the moon! Seating is limited for this program. Must RSVP here to attend the 7:30 PM program.
'Out of this world' Activities All Day:
Recreate the famous photo of President Nixon greeting the Apollo 11 Crew in the Mobile Quarantine Facility aboard the USS Hornet – Presented by Airstream Inc.
Gaze up to the heavens in an inflatable planetarium – Presented by Mobile Ed
Experience an SR-71 Space Suit Demonstration – Presented by NASA
Learn Aerodynamic Engineering building your own straw rocket – Presented by Discovery Cube OC
Launch your own Alka Seltzer Rocket – Presented by Pretend City
Enjoy 3D printing and STEM demonstrations – Presented by UC Irvine
Learn the power of propulsion building a compressor powered rocket – Presented by American Institute of Aeronautics and Astronautics
Explore the skies with Solar Telescopes – Presented by Meade Instruments