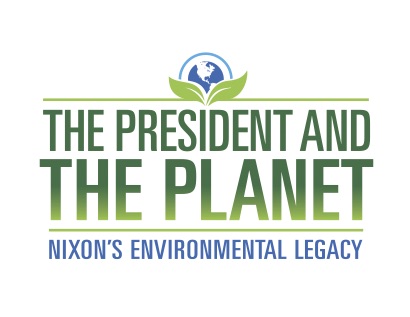 The President and the Planet:
Nixon's Environmental Legacy
The Richard Nixon Foundation will open a beautiful new outdoor exhibition, The President and the Planet: Richard Nixon and the Environment, an in-depth look at the historic environmental initiatives of the Nixon years and the continued impact of the EPA, the National Environmental Policy Act, the Clean Air Act, the Marine Mammal Protection Act and the Endangered Species Act.

The exhibition will be officially dedicated online on Thursday, December 3, one day shy of the 50th anniversary of the beginning of the Environmental Protection Agency, created by President Nixon in December 1970. 
Join members of the Nixon family, EPA Administrator Andrew Wheeler, two former EPA Administrators, and former California Governor Arnold Schwarzenegger to dedicate this exhibit.

10:30 AM: EPA Administrator Andrew Wheeler, introduced by Christopher Nixon Cox

10:45 AM: Former California Governor Arnold Schwarzenegger in-conversation with Hugh Hewitt

11:15 AM: A special look back at the environmental record of the Nixon administration, beautifully narrated by Jennie Eisenhower 

11:20 AM: The Historic Shift to Green, featuring former EPA Administrator Bill Reilly, former EPA Administrator and New Jersey Governor Christine Todd Whitman, former CalEPA Administrator James Strock, former President of AEI Christopher DeMuth, and Dr. Roger Turner of the Philadelphia Science History Institute.  Introduced by Benji Backer of The Conservation Coalition and moderated by Hugh Hewitt.
The exhibition is available to guests for self-guided tours, outside.
The exhibit dedication and programs will be streamed on YouTube here: https://youtu.be/4jmHlpcph5k