Meet Teasel Muir-Harmony,
National Air & Space Museum Curator
Thursday, June 13 | 7:00 PM
Free Admission
Author of Apollo to the Moon: A History in 50 Objects
A fascinating collection of 50 key artifacts from the Smithsonian archives that tell the story of the groundbreaking space exploration program
Book Foreword by Apollo 11 Astronaut Michael Collins

Bold photographs, fascinating graphics, and engaging stories commemorate the 20th century's most important space endeavor: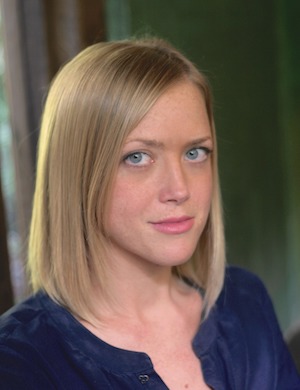 NASA's Apollo program to reach the moon. From the lunar rover and a survival kit to space food and moon rocks, it's a carefully curated array of objects–complete with intriguing back stories and profiles of key participants.
This book showcases the historic space exploration program that landed humans on the moon, advanced the world's capabilities for space travel and revolutionized our sense of humanity's place in the universe. Each historic accomplishment is symbolized by a different object, from a Russian stamp honoring Yuri Gagarin and plastic astronaut action figures to the Apollo 11 command module, piloted by Michael Collins as Armstrong and Aldrin made the first moonwalk, together with the monumental art inspired by these moon missions. Throughout, Apollo to the Moon also tells the story of people who made the journey possible: the heroic astronauts as well as their supporters, including President John F. Kennedy, newsman Walter Cronkite, and NASA scientists such as Margaret Hamilton.
"I was there – and you can be, too, in this unique book of pictures and stories about the Apollo missions" – Buzz Aldrin
Teasel Muir-Harmony is a historian of science and technology and curator of the Apollo Spacecraft Collection at the Smithsonian National Air and Space Museum. She earned a Ph.D. from MIT and held positions at the American Institute of Physics and the Adler Planetarium and Astronomy Museum. Muir-Harmony's current research project focuses on the history of space diplomacy, examining how Project Apollo shaped and mediated the United States' role on the global stage.