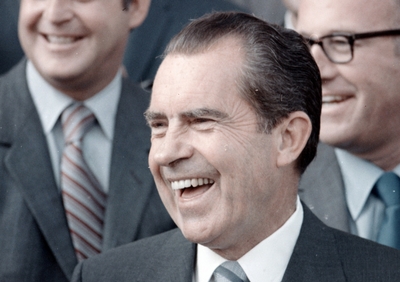 MONDAY, JAN 9 – ALL DAY
Commemorate the 104th birthday of America's 37th President with special events at the Richard Nixon Presidential Library and Museum.
Admission to the Nixon Library is free and open to the public all day.
11 AM: Presidential Wreath Laying at the Memorial Site of Richard Nixon
Laying of a memorial wreath sent from President Barack Obama
Remarks by Navy Captain Noel J. Dahlke, Commanding Officer, Naval Weapons Station Seal Beach
Formal Presentation of the Colors
1 PM: Annual Nixon Legacy Lecture with Ben Stein
The renowned actor known for Ferris Bueller's Day Off, The Wonder Years and Win Ben Stein's Money, was a speechwriter in the Nixon administration. He'll talk his experiences knowing and working with RN.
* RSVP does not guarantee seating.