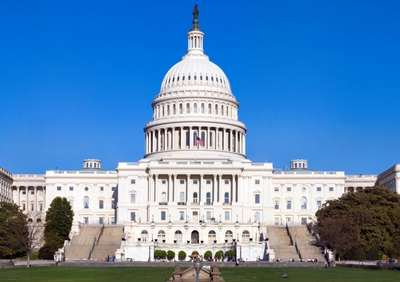 Watch the Inauguration – Live C-SPAN Stream
PLUS: Pat Nixon's Inauguration Day coat goes on display for the first time.
Friday, January 20 — Doors open at 8:00 a.m. PST
Witness the swearing in of America's 45th President at the presidential library of the 37th President.
The Nixon Library will live stream the Inaugural swearing in ceremony and parade via C-SPAN beginning at 8:00 a.m. PST on Friday, January 20th. The public is invited to watch the C-SPAN stream free of charge in the Library's 300-seat newly renovated Theater 37.
Guests will also enjoy 2-for-1 admission to the museum all day.
Additionally, the Nixon Library will display – for the first time – the 1969 Inauguration Day coats worn by First Lady Pat Nixon, Tricia Nixon Cox and Julie Nixon Eisenhower.
A collection of Inauguration Day artifacts will also be on display, including Inaugural invitations, press passes and ceremony tickets from FDR to Obama.
Doors open at 8:00 a.m. The live broadcast at the Nixon Library will air until 5:00 p.m.