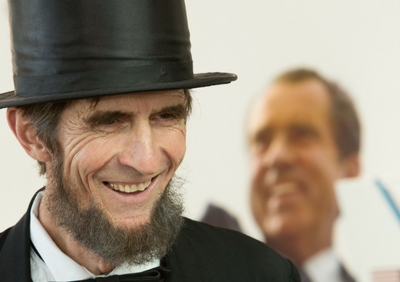 Celebrate Presidents Day at the Nixon Library
Meet the Presidents of Mount Rushmore and get free cherry pie!
Half-priced admission to the Nixon Library and Museum all day
First 1,000 visitors receive a free slice of cherry pie compliments of Polly's Pies
Meet and take photos with Presidents Washington, Jefferson, Lincoln and Roosevelt all day!
The Richard Nixon Presidential Library and Museum opens at 10 AM.
A special meet the Presidents program will begin at 1PM in the historic White House East Room.
Admission tickets must be purchased at the door on the day of the event.
Seating is first-come, first served for all programs.