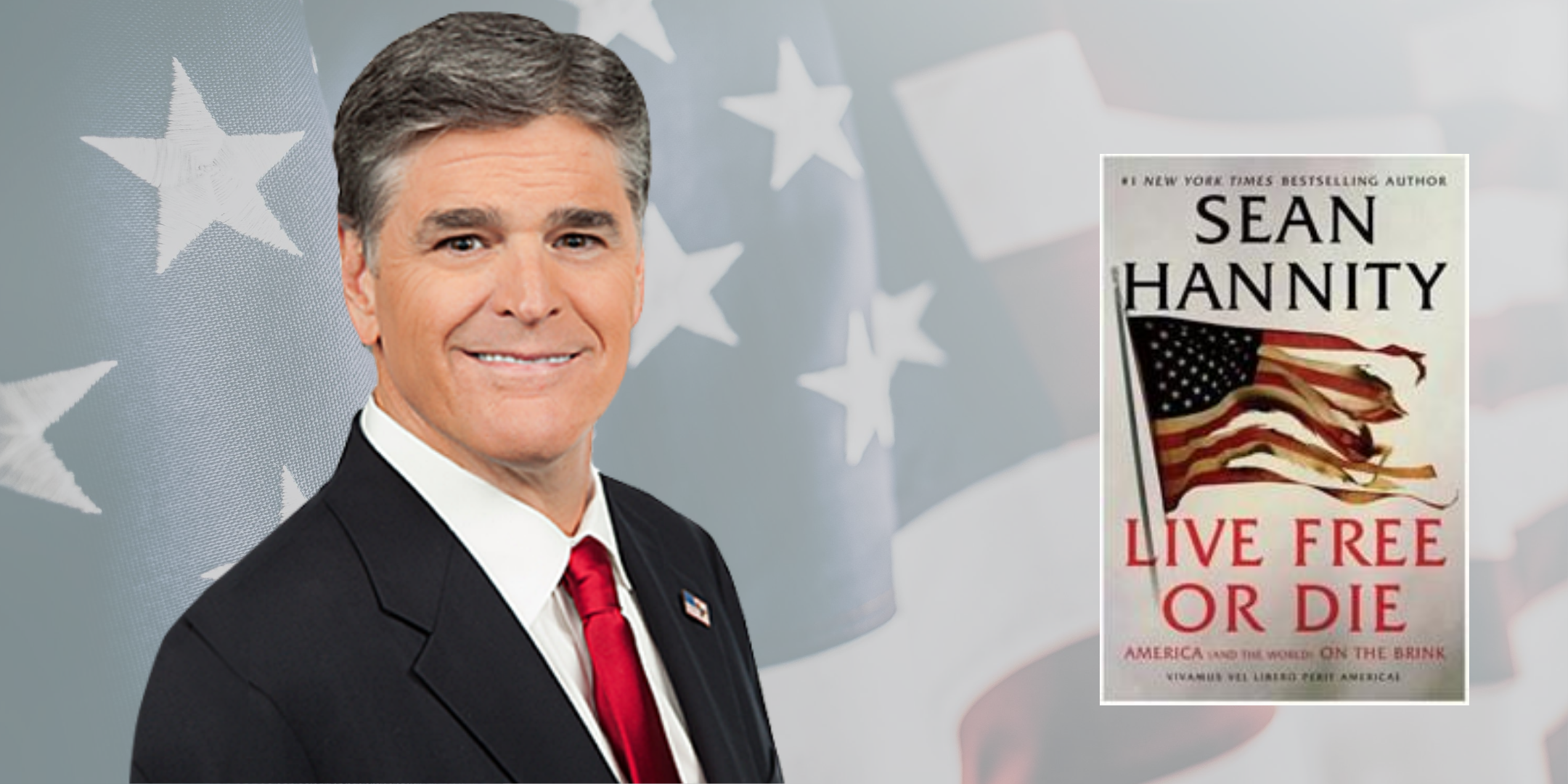 Join a LIVE broadcast event with Fox News Star and syndicated radio host Sean Hannity on
August 6, 2020 at 7:30 PM Pacific time.
Hannity will be joined in conversation with Nixon Foundation President Hugh Hewitt, and will discuss his latest book Live Free or Die: America and the World on the Brink.
Live Free or Die is an unflinching look at all at stake in the upcoming election. Hannity and Hewitt will discuss this critical moment in our history, and what Americans can do to preserve American values.
Tickets include exclusive access to the LIVE broadcast AND a special first edition autographed copy of Live Free or Die. The book will be shipped directly to you. Shipping is included.
Tickets are available now at $38 each.
Stay tuned for more upcoming live conversations between great American authors and Hugh Hewitt.