Nixon Legacy Forum: Laying the Foundation for the Modern Presidency⸺Reorganization Plan 2 of 1970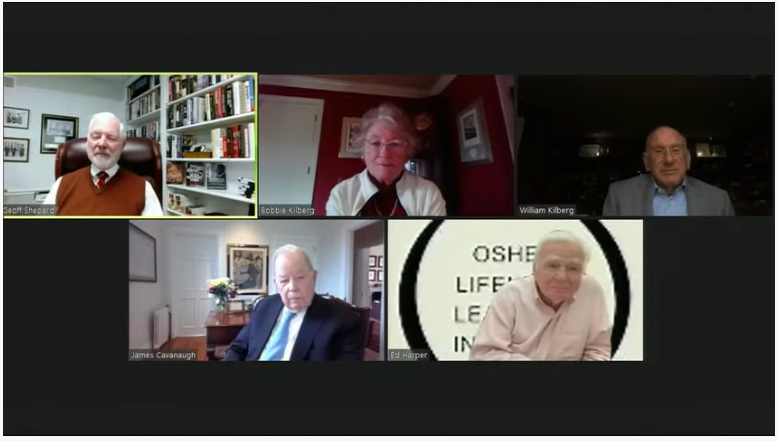 As part of the Nixon Legacy Forum, former members of the Nixon White House staff recently held a virtual panel to discuss the actions taken early in the Nixon administration that laid the foundation for the modern presidency. 
Panelists:
Ed Harper, Domestic Council Deputy Director
Bobbie Kilberg, Domestic Council Assistant Director
Bill Kilberg, Solicitor of Labor
Jim Cavanaugh, Domestic Council Deputy
Geoff Shepard, Domestic Council Associate Director
The structure of the executive branch was changed early during President Nixon's first presidential term. This included the revitalization of the National Security Council under Henry Kissinger, along with creation of the Domestic Council under John Ehrlichman and the transformation of the former Bureau of the Budget into the Office of Management and Budget under George Shultz.
These actions triggered a change from what has been characterized as cabinet government where cabinet members largely determined the direction of their departments and the president focused on a handful of important issues to one where the president and his immediate staff make decisions that the cabinets are expected to effectuate. This better enables the president to set priorities and direct the vast executive branch. 
Panelists described the streamlined decision-making process in the Nixon administration and the use of memoranda to share ideas. As Ed Harper described, "Written memoranda are a powerful tool to discipline thought." Memoranda had to answer the following four questions: 1) What is the issue? 2) Why do we have to decide? 3) What are the president's options? 4) What do people the president respects think about these options? This process gave clarity and precision to decision-making and demonstrates why these systems are still used by the executive branch.
Watch the program here:
The Nixon Legacy Forum features members of the Nixon Administration discussing various public policy institutes of President Nixon. This joint collaboration between the Richard Nixon Foundation and the U.S. National Archives has held over three dozen programs since 2010. View previous forums here: https://www.nixonfoundation.org/nixon-legacy-forums/